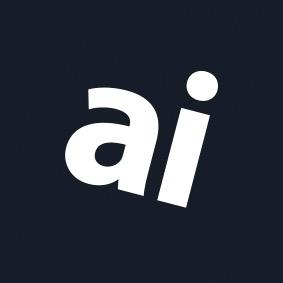 Why you can trust AppleInsider
Lumos Ultra E-Bike smart helmet review: protecting your skull with some flashy features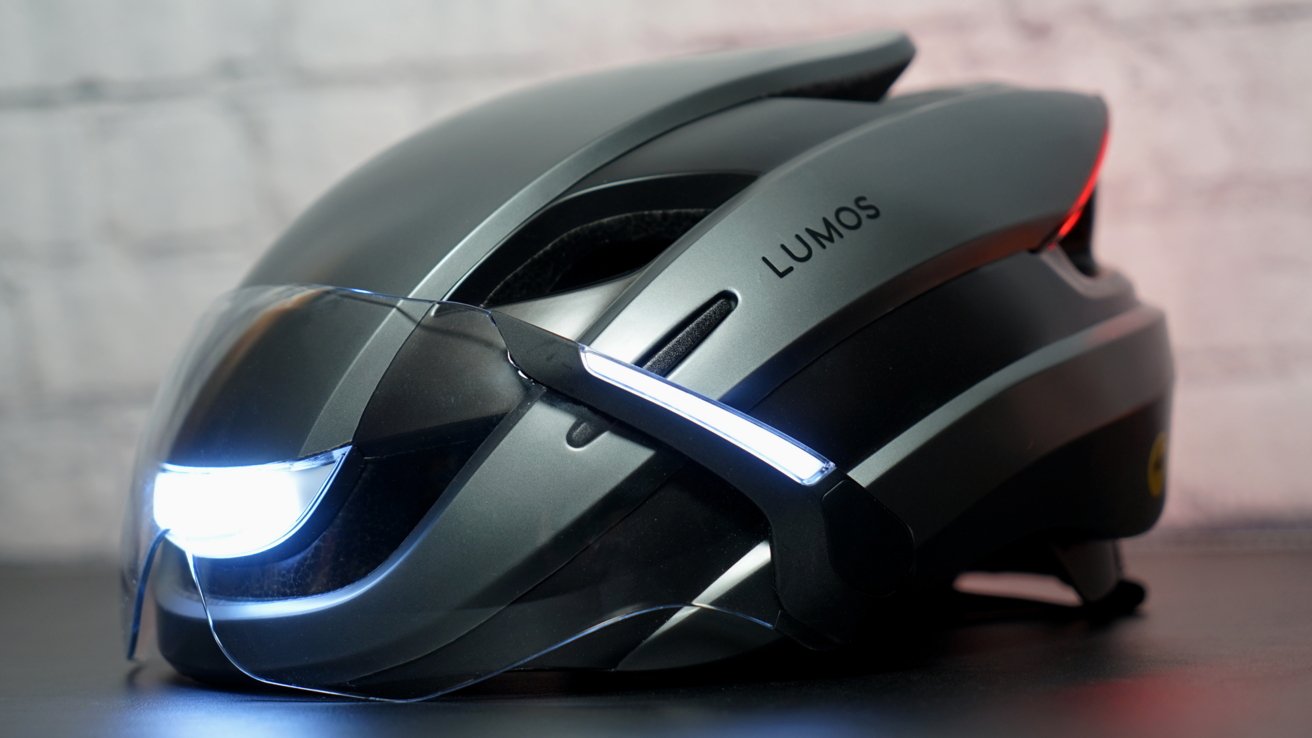 Lumos Ultra E-Bike
3.5 / 5
---
The Lumos Ultra E-Bike smart helmet adds technological flair to a basic safety requirement, but its high price might be hard to justify.
Lumos makes several "smart" helmets with bright LEDs to make riders more visible. The Lumos Ultra E-Bike helmet stands out because of its advanced connectivity and extra lights.
Some of the other Lumos smart helmets can be rather loud with their design — even one of the Lumos helmets has a large LED dot matrix display on the back of the wearer's head. Since helmets are meant to promote safety, we're not sure how we feel about these more flashy models.
Thankfully, the Ultra E-Bike helmet looks very standard at a glance. The gentle swooping plastic top, foam-packed interior, and minimalistic LEDs keep the design from being too flashy or drawing unnecessary attention.
Even the available color options aren't too over the top. Customers can choose between grey, black, green, blue, and white models with MIPS or standard structures.
Adding a smart helmet to your riding gear may seem excessive, and the high price of the Lumos Ultra E-Bike helmet doesn't help. However, when set up properly, we won't deny the helmet's utility.
Lumos Ultra E-Bike features
The Lumos Ultra E-Bike helmet is built with the high speeds of e-bike travel in mind. Riders going upwards of 30mph need protection from the environment, rocks, bugs, rain, and falls.
It is certified to meet the NTA-8776 safety standards (a standard specific for high-speed e-bike helmets), is IPx6 certified for water and debris, and can be configured with MIPS for added protection from rotational impact forces in a crash.
There are three front-facing LEDs and two rear-facing LEDs. One large LED in the front acts as a headlight and can strobe for increased visibility, per user settings.
The left and right LEDs on the visor also act as front-facing turn signals. That means observers can determine a turn signal from the front or back of the rider.
Automatic brake lights are only available with the Lumos Remote, which is $50 and not included with the helmet. The Lumos Remote Lite is included but only acts as a physical remote for the turn signals.
The helmet uses Bluetooth 4.2 to connect with the user's iPhone or compatible e-bike for pairing. Batteries are rated to last for about 2 to 10 hours, depending on settings, and can take about 3 hours to charge fully via USB-C.
Wearing the Lumos Ultra E-Bike helmet
This is the era of everything needing to charge, but that's ok because USB-C makes this very easy to manage. After ensuring the Lumos Ultra E-Bike helmet is fully charged, it powers on with a button press.
After pairing the helmet with an app and getting everything set, more on that in a sec, everything just works. We primarily used the Lumos Ultra E-Bike helmet while paired with our Urtopia Carbon 1s.
The helmet slips on and fits so the top is just out of eyesight. A crank in the back tightens the helmet, and the straps are easy to adjust to the needed length.
The clasp can be operated with one hand, which is a nice addition. Though even with straps extended, the overall fit felt a bit snug.
The eye shield is permanently attached and has no adjustability for glasses. So, you'll need to wear contacts or a smaller, more sporty set of glasses to lower the shield.
The signals worked as expected in our testing, regardless of how they were initiated. Depending on your setup, they can be initiated using the Lumos Remote Lite, Lumos app, Urtopia's e-bike signals, or Apple Watch app hand gestures.
The rear light was only on based on settings or with the headlight. Automatic brake lights didn't function when the Urtopia e-bike was braking, so it seems that feature is only available as a paid upgrade to the Lumos Remote.
The increased visibility provided peace of mind on the road. A beeping sound plays by default when making turn signals, but it can be turned off.
One of our chief complaints with the Urtopia e-bike was its odd use of projectors for turn signals. Wearing the Lumos Ultra E-Bike helmet means turn signals are always easily seen at rider height rather than on the ground.
Battery life seems on par with the specs provided by Lumos. The helmet is charged after each use, and we haven't had it run out of power mid-ride — yet.
An ostentatious helmet might draw unneeded attention if you're riding in an area without many e-bikes or avid riders. We like that this helmet blends in during the day and stands out only when needed.
Apps and Urtopia integration
Sync the Lumos Ultra E-Bike helmet with the Lumos app, and limited controls become available. The app is barebones and has a section called "Ride" for showing large buttons on display when riding.
More interesting is a feature currently in beta for signal control via Apple Watch. A signal is activated by making a hand gesture for a left or right turn.
This is a beta feature, but it isn't great that the user needs to remember to open the Lumos app on Apple Watch and hit "start" for gestures to work. Perhaps Shortcuts support in the future could automatically start the gesture control when a biking workout begins.
Our preferred option is e-bike specific with Urtopia. We can pair the helmet directly with the Urtopia e-bike within the Urtopia app.
This gives us access to direct control of the helmet signals by using the integrated handlebar controls on the Urtopia. Initiating a signal on the e-bike starts a signal on the helmet.
The helmet can only be paired with one app at a time, so switching between Lumos and Urtopia requires re-pairing the helmet each time.
High-priced safety
Bike helmets are a must — there's no question there. If you're riding a bike, there's always a danger of falling and striking your head.
So, as an avid biker and tech geek, it's likely you're going to look to combine your hobbies into one product — a smart helmet. The Lumos Ultra E-Bike helmet fits that role as a high-end model with all the bells and whistles.
However, this is a product whose primary purpose is to keep your skull from cracking. It meets industry standards for that, so the added smart lights and controls are a bonus.
Keep in mind that if you actually use the helmet, like in an accident, there's a good chance it'll need to be replaced. Bike helmets tend to be a one-time use before structural integrity is lost.
That might drive some customers away, given that you're essentially signing up to pay $200 per accident. Of course, the trick here is to not get in any accidents.
Lumos Ultra E-Bike - Pros
Comfortable and easy to adjust fit
Ample options for controlling lighting from apps or gestures
Design isn't overly ostentatious
Battery life is long enough for most rides
Urtopia integration is top-notch
Lumos Ultra E-Bike - Cons
Integrated eye-shield isn't glasses friendly
Lumos app is barebones — for now
Requires separate device for automatic brake lights
High price for a product that will likely be destroyed when used in an accident
Needs more size options
Rating 3.5 out of 5
There's room for Lumos to improve on this smart helmet. We like the integrations with the upcoming Apple Watch app and Urtopia E-Bike.
But design problems like offering only one size and a non-optional eye shield that doesn't play nice with glasses seem like obvious next-generation updates. That, and its one true use case as a helmet may mean a $200 per-accident re-purchase.
Where to buy the Lumos Ultra E-Bike helmet
The Lumos Ultra E-Bike helmet is available on the Lumos website for $229.95 with MIPS or $199.95 without MIPS. It can also be purchased with the same options at the same prices from Amazon.