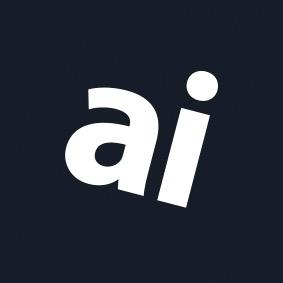 Why you can trust AppleInsider
Nomad 130W GaN Power Adapter review: Plenty of USB-C power for 3 devices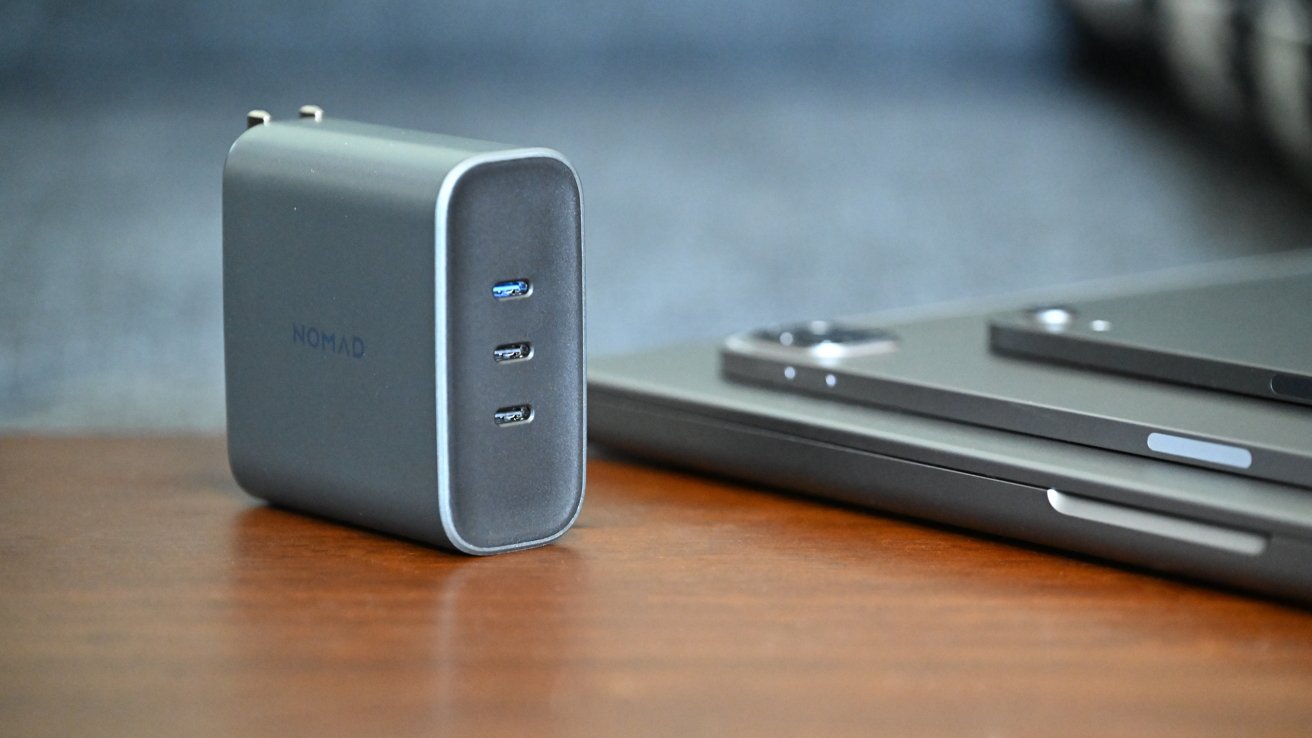 Nomad 130W GaN Power Adapter
4.5 / 5
---
On Thursday, Nomad released the all-new 130W GaN Power Adapter, equipped with a trio of USB-C ports to power up your iPhone, MacBook Pro, and iPad, quickly and at the same time.
The just-released charger follows a similar design aesthetic to the brand's growing line of charging peripherals. It has a dark finish, contrary to Apple's stark white adapters.
There's a black front with just the smallest amount of shimmer and dark grey sides that wrap around the back. Simple black Nomad logos are on each side, and the top, fastest USB-C port has a blue mark on the inside.
Nomad uses gallium nitride (GaN) technology in this charger, the successor to the more common silicon-based chargers. It's complex, but in short, GaN technology in chargers is beneficial because it allows higher wattage with less heat, resulting in smaller chargers.
It's plastic, but the inside feels very dense. If you've picked up a cheap charger and noticed that they feel almost hollow, you'll know what we were watching for and hoping to avoid.
The wall-facing side of the adapter has a standard set of prongs to fit into an outlet, and they collapse, making it better suited for travel.
Nomad 130W GaN Power Adapter — Lots of power at home and away
All USB ports combined, the new Nomad charger can output up to 130W of concurrent power. How much through each outlet will depend on what devices you have connected.
If you have a large device and a small device, the big device will draw up to 100W with 30W for the secondary device. When three are connected, your largest device will take 70W while the other two will each get 30W.
At times, this kind of power math can be confusing and is a common problem in the charging space. What you essentially need to know is that the charger will automatically allocate power as necessary and if you want the most power on a big device, don't connect anything else.
Nomad uses the USB-C PD 3.0 spec on this charger, which has a maximum output of 100W. That's why even though the total is 130W, individual ports get capped at 100W.
In our testing, these limits were borne out, with little variance.
Not many devices use more than 100W, but Apple's 16-inch MacBook Pro can. It includes a 140W power brick, allowing fast charging via the bundled USB-C to MagSafe 3 adapter.
Apple's 140W charger uses the USB-C PD 3.1 spec, which has a higher output cap but only has a single output port. It's also larger than Nomad's charger.
Nomad 130W GaN Power Adapter — Should you buy it?
The Nomad 130W GaN Power Adapter is a solid choice to add to your kit with very few compromises. Assuming you aren't looking to fast charge a 16-inch MacBook Pro, 130W is a ton of power that can fast charge multiple other devices.
The compact size, thanks to the GaN tech, makes it a great choice to toss in your gear bag for on the road. We charged our MacBook Pro, iPad Pro, and powered a multi-charger simultaneously with this single adapter.
If you have an older house sporting outlets that have frustratingly-weak hold, the heft of this charger may be too much, but that will always be the case with high-output adapters.
As the speed requirements of our devices continue to grow, chargers that offer more wattage are increasingly necessary — and Nomad is here to help you out.
Nomad 130W GaN Power Adapter — pros
Compact design
Collapsible prongs
Three Type-C outputs
Up to 130W of power
GaN tech on the inside
Nomad 130W GaN Power Adapter — cons
Weight is too much for old outlets
Individual ports limited to 100W
Rating: 4.5 out of 5
Where to buy Nomad 130W GaN Power Adapter