Pre-Apple Jobs and Woz check sells for $135,000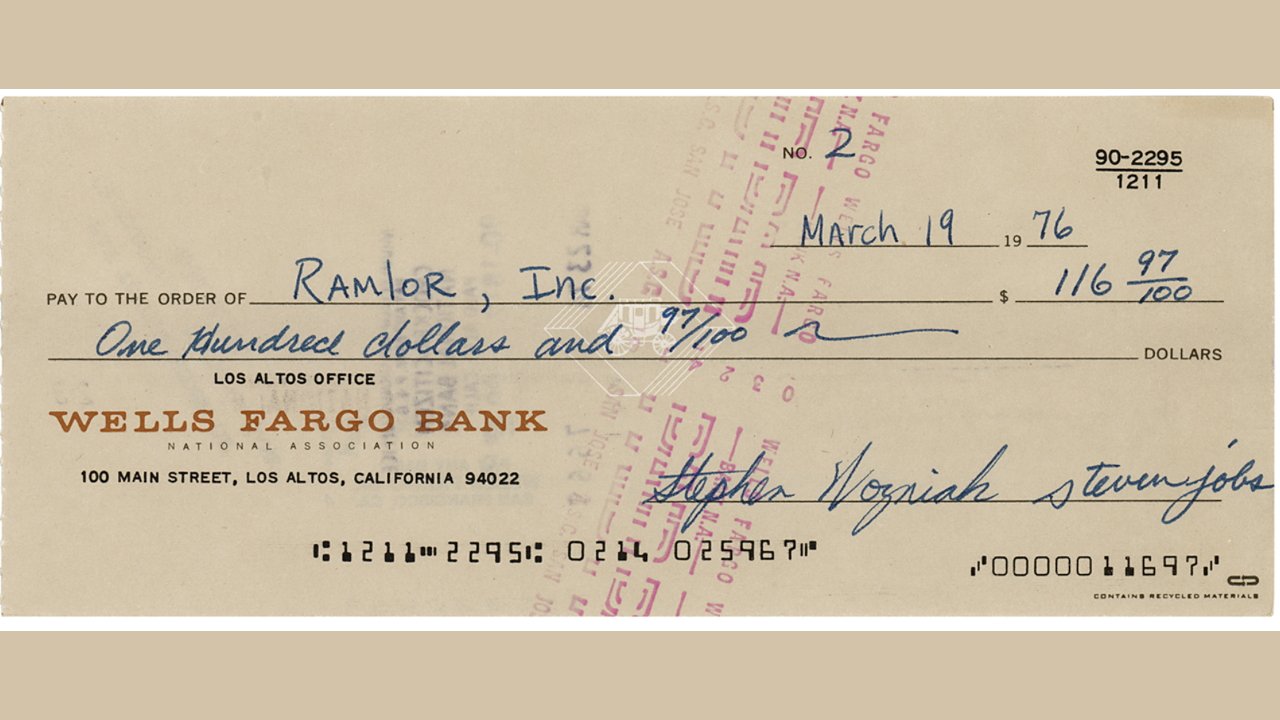 A check made out by Steve Jobs and Steve Wozniak for components while creating the Apple I has far exceeded its predicted price at auction.
Steve Jobs checks have been auctioned before, but this one on RR Auction is only the second-ever check written by him and Apple co-founder Steve Wozniak. It predates Apple itself by some 13 days, and is a temporary check before their account was officially opened.
The auction house estimated that the check would sell for at least $50,000. However, it finally sold for $135,261, or around 214 times today's equivalent of its face value.
Dated March 19, 1976, temporary check number 2 is made out to a printed circuit board company for the amount of $116.97 (worth around $630 today). RR Auction says that it is a Wells Fargo check, 7.5 inches by 3 inches, and although temporary, it bears the same routing and account numbers as other early Apple checks.
It's believed that the check to Ramlor, Inc was for printed circuit boards that were to be used in the first Apple I computers.
RR Auctions estimated that the check would sell for at least $50,000.
As well as the check, the auction included is a draft ad for the Apple I computer handwritten by Steve Jobs. That fared even better in the auction, being finally sold for $175,759.