Early Apple check signed by Steve Jobs could sell for big money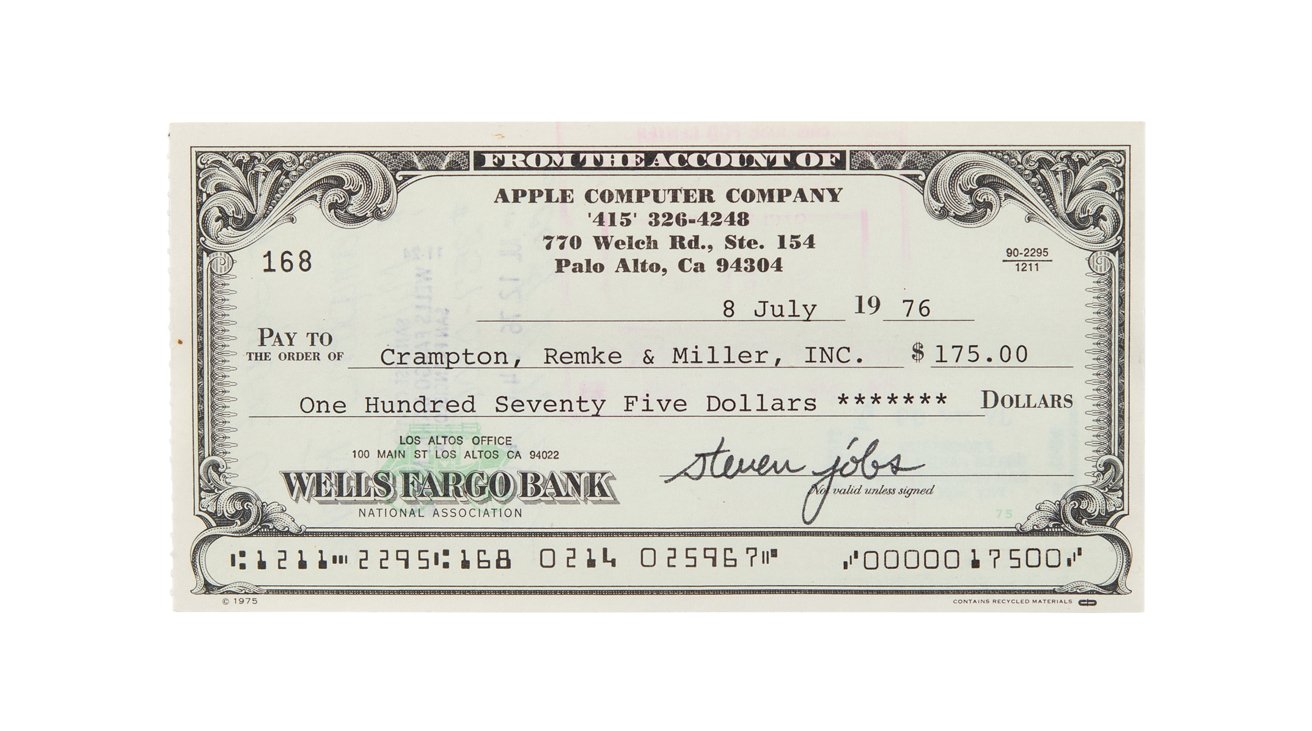 A check signed by Steve Jobs may be worth thousands more at auction, than what's written on it.
Lot 192 of RR Auctions' "Fine Autograph and Artifacts Featuring Major Figures of Science and Technology" will be of interest to collectors of items from Apple's history. The lot consists of a check from the "Apple Computer Company" signed by co-founder Steve Jobs.
While auctions of Steve Jobs memorabilia occasionally surface, the lot is unusual in that it is a pristine business check. Filled out in type and signed "steven jobs," the check was made out on 8 July 1976, the year of the company's founding.
Check number 168 is made out to "Crampton, Remke & Miller, INC." and is for the amount of $175. On the rear are associated stamps and notes for processing the payment.
It is deemed by the auctioneer to be in "fine to very fine condition," and has been pre-certified by PSA/DNA.
The auction is set to end on May 11. At the time of publication, it had a top bid of $16,500, with an estimated final valuation in excess of $25,000.