Automated fraud protections tuned up to make Apple Savings withdrawals easier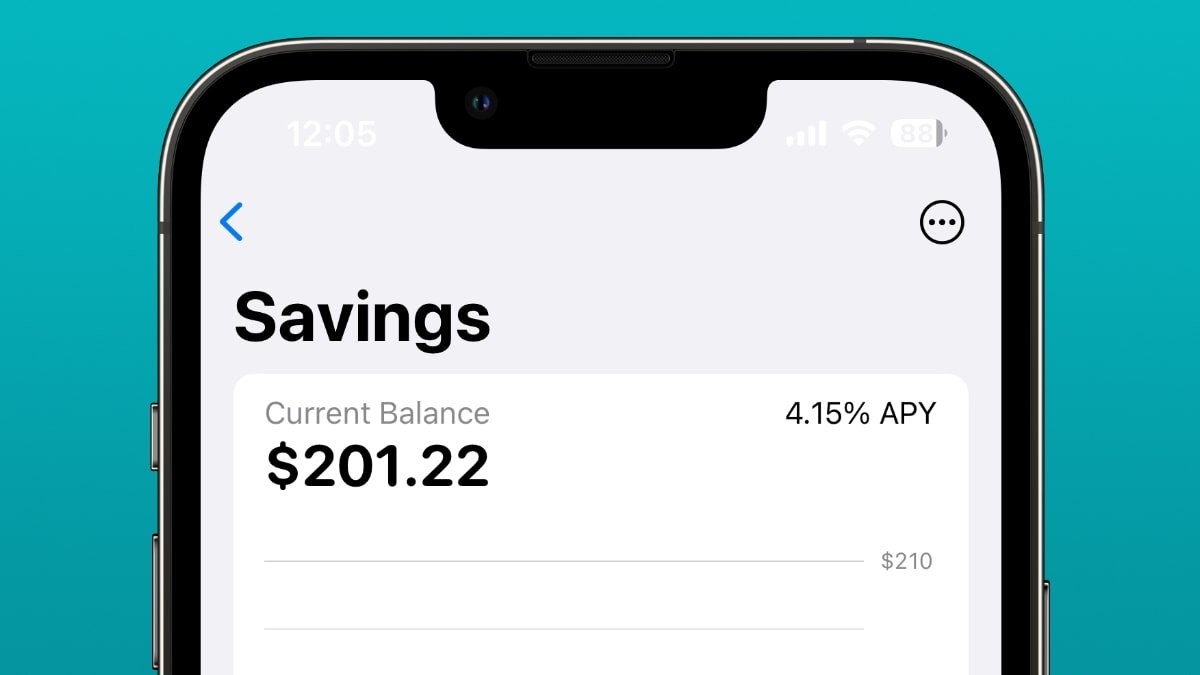 After a tumultuous period between Apple and Apple Card partner Goldman Sachs involving Apple Savings customer withdrawals, the issues appear to be mostly solved with loosened anti-fraud protections.
Shortly after Apple Savings launched, there were a flurry of customers complaining that it was difficult or impossible to extract money from the high-interest savings account. It's been relatively quiet on that front for months — but apparently Goldman Sachs has resolved at least some of the systemic issues leading to problems.
The report on late Friday by The Information claims that the automated fraud detection systems are now less likely to flag transactions with small volumes to an outside account. Furthermore, Goldman Sachs has also reduced the number of days it says a transaction should take, and is said to be communicating with consumers better if there are issues, instead of not telling customers at all, and allowing time to tick by instead.
An Apple Savings customer representative cited in the report says that transfers shouldn't take weeks or months, but if they are, the system, has flagged a large transfer because the bank is being cautious about unauthorized users. This is said to be alleviated some by a three-way call between the call center, the customer, and the bank selected to take the withdrawal.
After the April launch, the saga started with a report in June. Nathan Thacker said that he'd been trying to withdraw $1,700 from his Apple Savings account to his JPMorgan Chase account since May 15. However, upon calling Goldman Sachs' customer service department, he was told that the money would be in his account in a few more days.
The money was finally posted to his account on June 1, more than two weeks after he initiated the transfer.
Thacker wasn't the only one who has noticed issues, either. Some customers said that upon initiating the transfer, the money seemingly vanishes. The disappeared money didn't show up in either their Apple account or the bank account they were trying to move it to.
In another example, a man from Minnesota had attempted to transfer $10,000 from his Apple account to a U.S. bank on May 16. The money was flagged for security review, leaving it in limbo until the review was finished.
Goldman Sachs went on record at the time saying that most customers do not see any delays. The ones that do, however, see them because of behind-the-scenes processes that have been put in place to protect customers' accounts.
New accounts, such as those opened by Apple Card owners, may trigger anti-money-laundering alerts. The transfers must then be manually approved. On average, these delays take about five days.
Delays were longer for those who transferred money to an account that differed from the account the money originally came from.
Still, despite this, Apple Savings has done quite well for itself. The first week of Apple Savings proved Apple's ecosystem strength with more than 240,000 new accounts being created and nearly $1 billion in deposits being made.
It's not clear how strong the relationship between Apple and Goldman Sachs is, beyond contractually. Reportedly, Goldman Sachs is looking for an exit on the Apple Card and Apple Savings deal.