Apple Savings deposits hit $10 billion in just over three months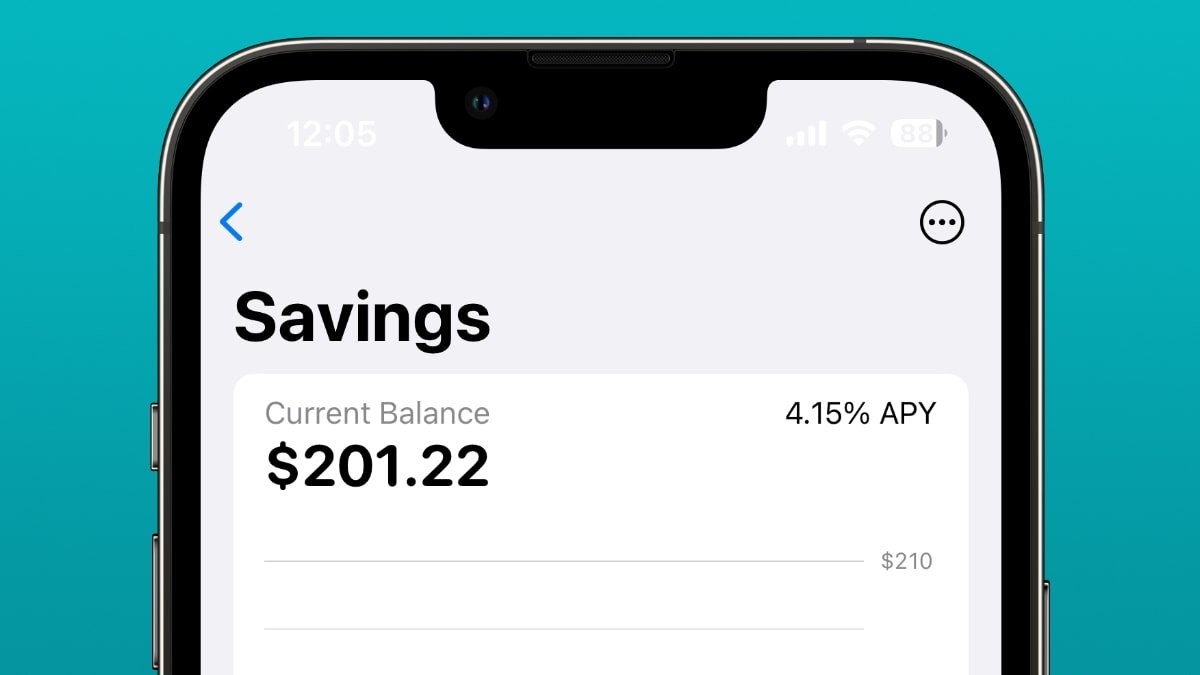 Apple Savings deposits have hit a landmark $10 billion since inception, fueled by holders sweeping Daily Cash into the high-yield savings accounts.
The high-water mark was reached after 107 days of availability, and announced in a release on Wednesday afternoon. In the release, it was also revealed that 97% of Apple Savings accounts customers were sweeping Daily Cash directly into the savings account.
"With each of the financial products we've introduced, we've sought to reinvent the category with our users' financial health in mind. That was our goal with the launch of Apple Card four years ago, and it remained our guiding principle with the launch of Savings," said Jennifer Bailey, Apple's vice president of Apple Pay and Apple Wallet. "With no fees, no minimum deposits, and no minimum balance requirements, Savings provides an easy way for users to save money every day, and we're thrilled to see the excellent reception from customers both new and existing."
Goldman Sachs appears to be happy about at least this part of their partnership with Apple.
"We are very pleased with the success of the Savings account as we continue to deliver seamless, valuable products to Apple Card customers, with a shared focus on creating a best-in-class customer experience that helps consumers lead healthier financial lives," said Liz Martin, Goldman Sachs's head of Enterprise Partnerships.
But, Goldman Sachs may not be all that happy about Apple Card. A report from January showed that Goldman Sachs posted over $1.2 billion in losses in the first nine months of 2022, driven mainly by loan-loss provisions and the Apple Card. The bank invested the money into building a system to support Apple Card transactions and has still to see a return on its investment.
With no fees, minimum deposits, or balance requirements, Apple Savings can hold cash-back rewards or money transferred from a different bank. Like the Apple Card, Goldman Sachs manages the Savings account and offers a 4.15% APY.
Apple Savings appears after an October 2022 announcement and a silent period until March 2023 when a clause referencing Apple Savings was added to the terms and conditions of the Apple Card. The April 17 launch was discovered when someone inspected the code from Apple's servers.