Apple Card Daily Cash can be shunted to high-yield savings soon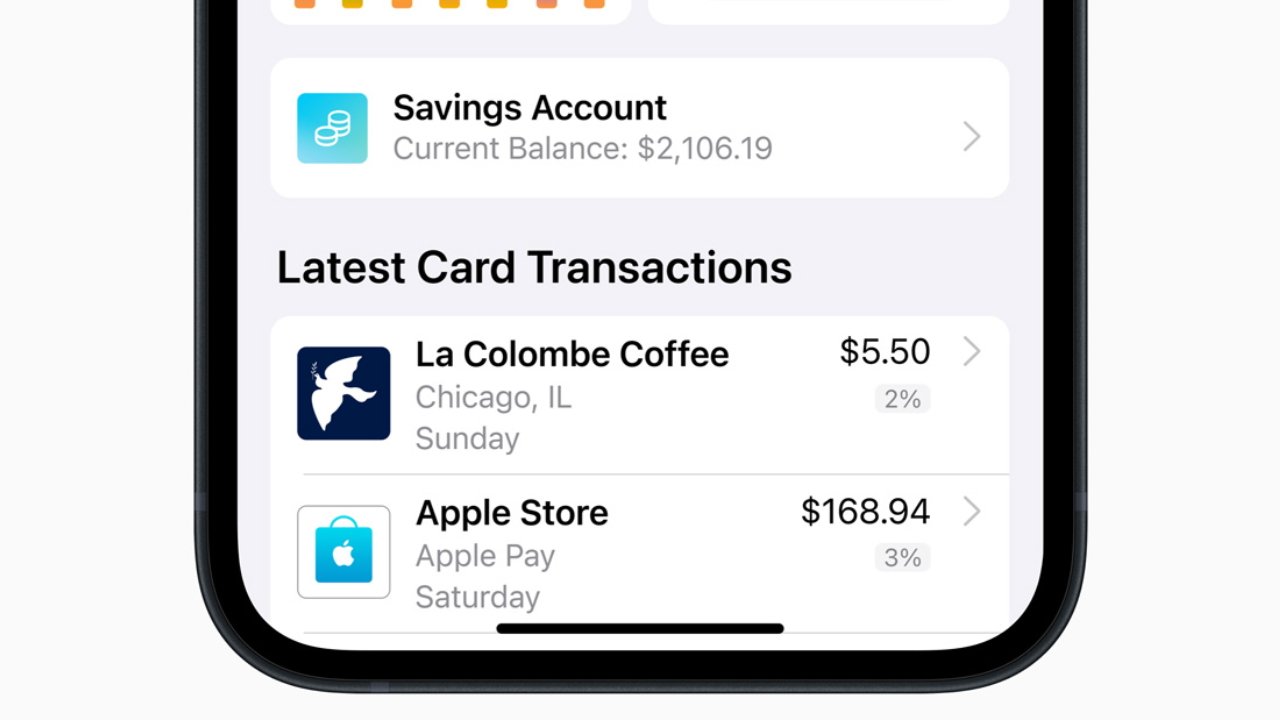 Apple has announced that Apple Card users will shortly be able to transfer their Daily Cash balance into a special interest-accumulating Goldman Sachs savings account.
Referred to as just Savings, the new account is to be a high-yield Goldman Sachs one, with no fees and no requirements such as minimum balances, or deposits.
"Savings enables Apple Card users to grow their Daily Cash rewards over time, while also saving for the future," Jennifer Bailey, Apple's vice president of Apple Pay and Apple Wallet, said in a statement. "Savings delivers even more value to users' favorite Apple Card benefit — Daily Cash — while offering another easy-to-use tool designed to help users lead healthier financial lives."
Apple does not define exactly what high-yield means in financial terms, but currently Goldman Sachs savings accounts are at about 2%. Apple does say that that the new Savings account will not be limited to Daily Cash. Users will be able to deposit additional funds, or transfer the balance to a linked bank account.
The company also does not specify a date for when this Savings account starts. Instead, it commits only to "in the coming months."
Apple Card's Daily Cash feature sees the card owner given a small percentage back on practically every purchase. The 1%, 2% or more that they get and then be automatically credited to their account or, previously, held in a separate Daily Cash account.
From whenever Apple introduces this new feature, the old Daily Cash account will remain, but Apple Card users will now be able to get a, presumably, better rate through the new Savings account.
In use, once a user has elected to take advantage of the new Savings account, they will see no difference in how Daily Cash works. As they make a purchase, they get their 2% or so cash back — at times vendors offer up to 4% — as before.
Similarly, it appears they will continue to be able to immediately see their Savings balance within the Apple Wallet app, where they used to see the Daily Cash running total.