USB-C on iPhone 15: Everything you need to know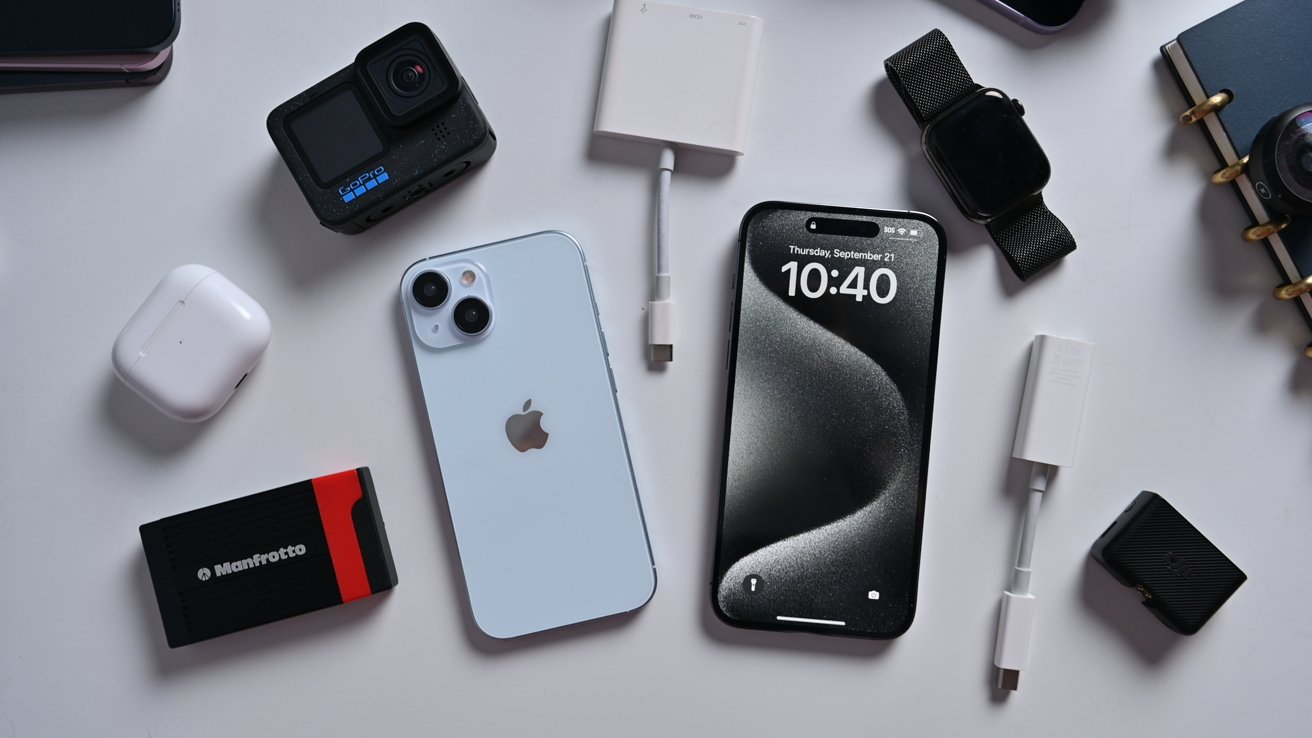 Apple's new iPhone 15 and iPhone 15 Pro each have a USB-C port, but the capabilities of this port differ between models. Here's what you need to know.
Apple finally shifted from Lightning to USB-C with the iPhone 15 lineup. For better or worse, this universal port allows users to change to a new cable standard, but there's a lot of nuance in how USB-C works and the specs available.
The iPhone 15 and iPhone 15 Plus have USB 2.0 Type-C ports capable of 480Mbps data transfer. The iPhone 15 Pro and iPhone 15 Pro Max have a USB 3.2 Gen 2 Type-C port capable of 10Gbps. All models still fast charge with 20W or greater USB PD adapters, up to 27W.
That means standard iPhone users won't see much utility change between Lightning and USB-C. The port is a different shape, but what the port is doing is nearly identical.
USB 3.3 Gen 2 will significantly benefit pro models thanks to the fast transfer speeds. For example, this port can record 4K 60Hz ProRes video directly to an external SSD.
USB-C cables and device charging
Almost anything with a USB-C connector will be able to interface with the iPhone 15 lineup somehow. There isn't an MFi program, so official Apple certification is unnecessary for this generation of accessories.
Apple includes a cable in the box, but it is only capable of USB 2.0 speeds, which is on par with the cables provided with Mac, iPad, and older iPhones. Anyone seeking to do more than charge their iPhone will need to purchase a separate cable.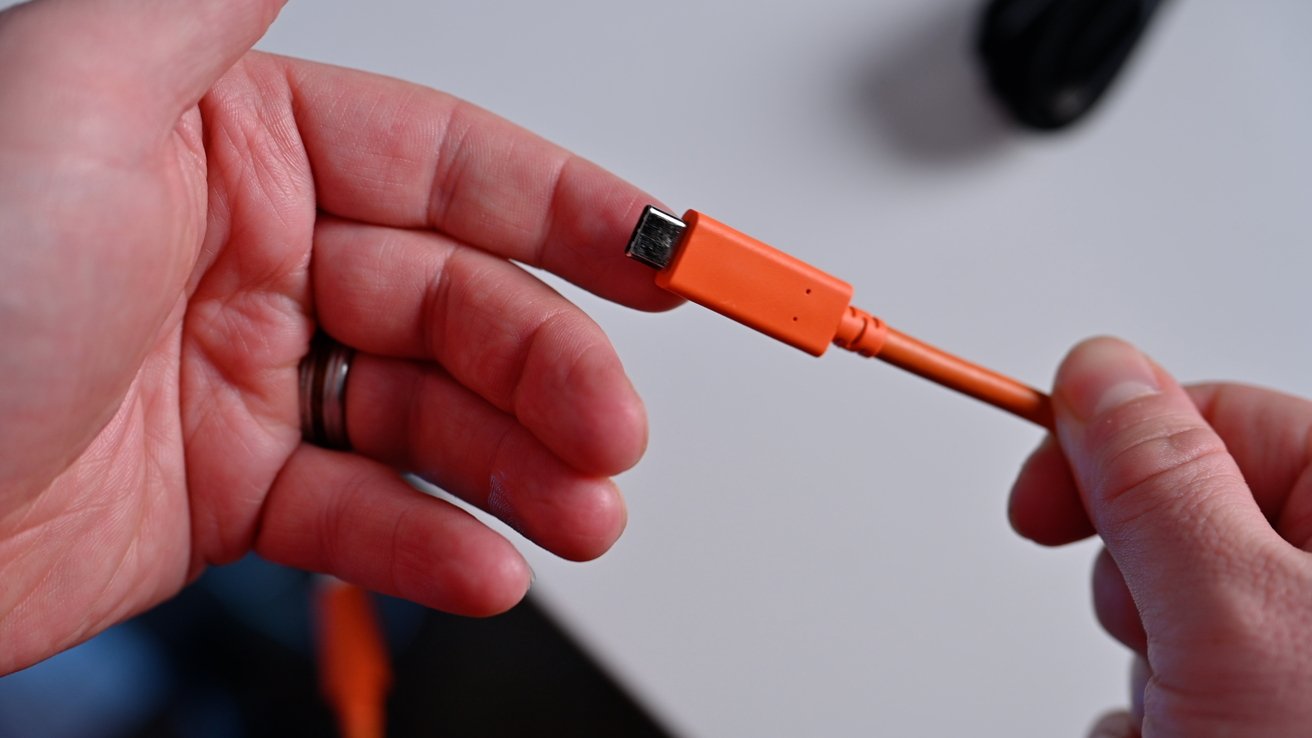 There's certainly a degree of nickel and diming Apple is doing by choosing to include these slower cables, but high-data cables also require more shielding and are thicker. For charging, thinner cables may also be more preferable.
Users can also turn their iPhones into makeshift USB-C power banks, with some exceptions. It only outputs 4.5W, and if you plug an iPhone 15 into another iPhone 15, the one with lower battery will receive a charge from the other device.
This works with Android devices too, assuming the phone supports USB Power Delivery. Because older iPhones with Lightning don't support USB PD output, they will always be charged from an iPhone 15, no matter which has the higher battery percentage.
Apple presented the feature as a way to add a quick charge to a set of AirPods or an Apple Watch. 4.5W is incredibly slow but is enough to juice up a small accessory for a few hours of additional use.
USB-C accessories that work with iPhone 15
There is now a massive new market of accessories that can work with iPhone 15 and iPhone 15 Pro. Most USB-C accessories you already own may be supported.
For example, you can connect cameras to input footage, microphones for recording better audio, wired gaming controllers, displays, storage devices, wired headphones, CarPlay vehicles, ethernet adapters, and card readers to name a few.
Displays seem to be an especially prudent point of interest. Many displays can be connected directly via USB-C.
When connected over USB-C, 4K displays are supported at 60Hz. They also support Dolby Vision and HDR.
USB-C to HDMI adapters work with iPhone now and support the same resolutions as over purely Type-C. That is perfect for your living room television.
Unfortunately, Apple doesn't have robust external display support on iPhone just yet. You only can mirror your iPhone or view videos and photos on that external display, unlike iPad, which has Stage Manager.
It does make the iPhone a capable gaming system though, as you can connect it to a monitor and pair it with a wireless controller for a more console-like experience. Game developers also have the ability to set custom settings when connected to an external display.
Accessories like keyboards, cameras, game controllers, and headphones can connect through USB-C. We expect gaming on an external display with a Bluetooth controller might be a popular option.
More to come
USB-C on iPhone is unexplored territory. While plenty of applications and accessories are available out of the gate, Apple's influence and size will ensure even more come to market.
Android devices have had USB-C for a while, but since accessory makers know the money is in iPhone, many focused on developing Lightning-specific products. The broader availability of USB-C is sure to drive more universal options for customers.