Google's Pixel 8 series offers extended software support & AI camera features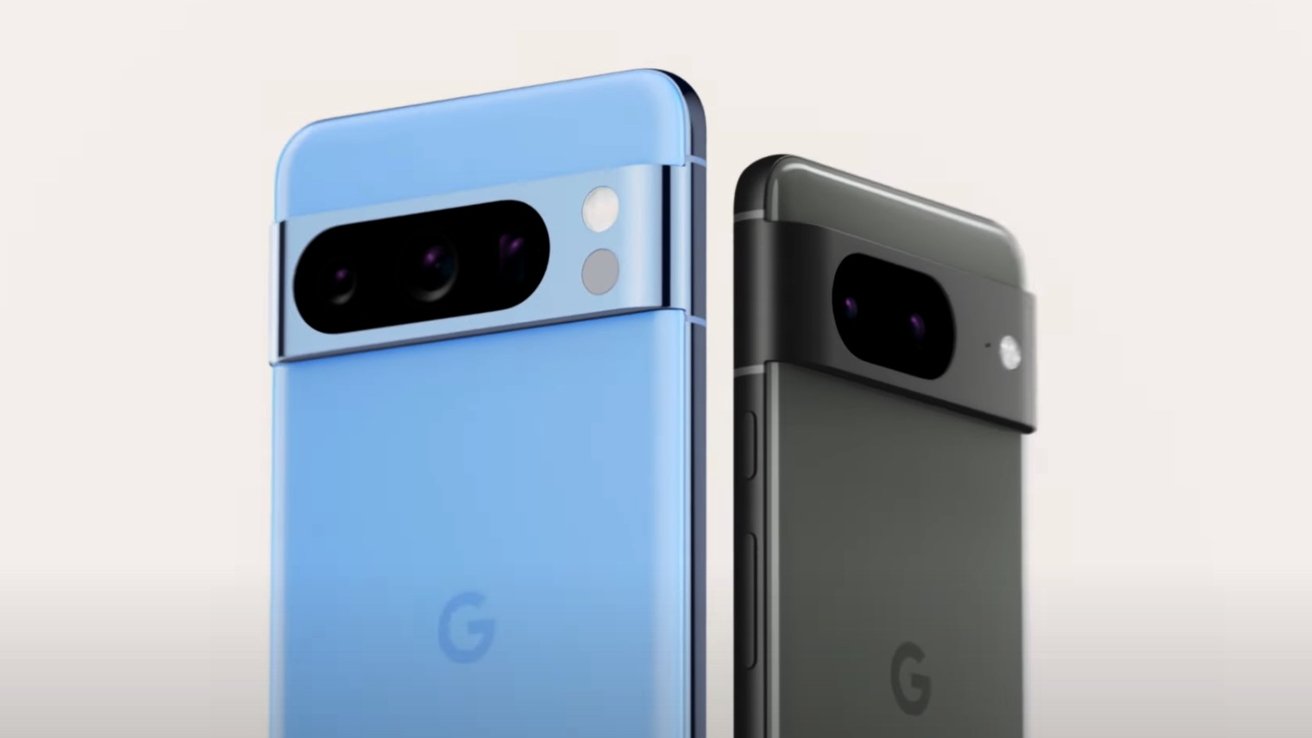 Google has finally lifted the curtain on its much-anticipated Pixel 8 and Pixel 8 Pro smartphones and the next generation of its wearable device, the Pixel Watch 2. Here's a look at what these new flagships bring to the table.
At Google's live event on Wednesday, the tech giant unveiled its latest flagship smartphones — the Pixel 8 and Pixel 8 Pro, along with a Pixel Watch 2. From extended software support to groundbreaking camera technology and health features, Google promises that the Pixel 8 series will redefine expectations from a mobile device.
Google Pixel 8 and Pixel 8 Pro
The Pixel 8 and Pixel 8 Pro feature a refreshed design, including curvier edges like the iPhone 15 lineup. They each opt for classic glass and aluminum materials, instead of the rumored titanium material for the Pixel 8 Pro.
The Pixel 8 Pro's display is a 6.7-inch Super Actua display, and the Pixel 8 has a slightly smaller 6.2-inch Actua display, 42% brighter than the Pixel 7 screen. Under the hood, both phones run on Google's new Tensor G3 chipset, which may address the heat issues that plagued previous models.
The camera setup is a significant upgrade, with the Pixel 8 Pro featuring a 50-megapixel wide camera, a 48MP ultrawide sensor, a 48MP telephoto sensor, and a 10.5MP front camera. A unique feature is the built-in thermometer in the Pixel 8 Pro so users can measure temperature of themselves and other objects.
In comparison, the regular Pixel 8 features a 50MP wide camera, a 12MP ultrawide camera, and a 10.5MP front camera.
Both phones will be the first to ship with Android 14. Google also plans to extend software support for the Pixel 8 series, aiming for up to seven years of updates.
Pixel Watch 2
Meanwhile, Google upgraded the new Pixel Watch 2 with the Qualcomm Snapdragon W5 chipset. Qualcomm's most recent wearable system-on-chip (SoC) is manufactured using Samsung's 4nm process technology and features four Cortex-A53 cores with a clock speed of 1.7GHz.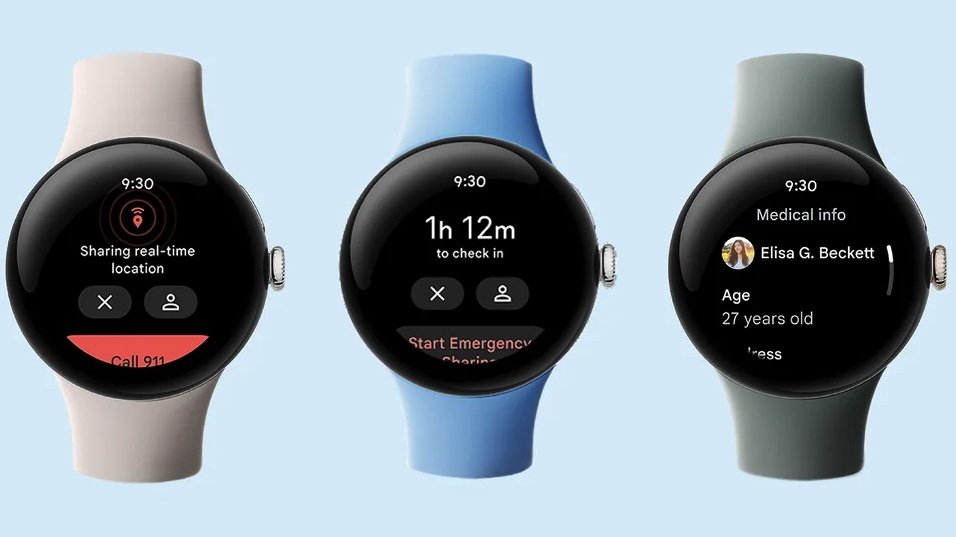 The new chip is expected to offer a significant boost in both performance and energy efficiency when compared to the first Pixel Watch's Exynos 9110 chip, which was built on a 10nm process and has only two Cortex-A53 cores operating at 1.15GHz.
The Pixel Watch 2 also has a larger 306mAh battery, which is a 4% increase from the first version's 294mAh battery. Although the improvement is minor, the new Snapdragon chip and the 306mAh battery ensures the wearable can go over 24 hours on a single charge.
Google is leaning heavily into health insights with the new Pixel Watch 2. Three new sensors have been added, as well as Fitbit's Body Response feature with a new continuous electrodermal activity sensor.
Pixel Buds Pro
Finally, Google is updating its Pixel Buds Pro headphones with features that include conversation detection, which is similar to the conversation awareness option on Apple AirPods. It can detect when a person is speaking and automatically lowers the audio playback volume.
The latest update for Pixel Buds Pro adds support for Bluetooth Super Wideband. According to Google, when these earbuds are paired with a Pixel phone, the enhanced bandwidth improves the voice quality on calls for the listener.
Google is introducing a low-latency gaming feature that reduces audio delay by 50% for specific games. Users can also check out "listening stats" so they know how loud their music has been playing with suggestions to lower the volume for hearing health.
Pricing & Availability
The Pixel 8 smartphone starts at $699 and is set to ship later on October 12, coming in Rose, Hazel and Obsidian colors. Meanwhile, the Pixel 8 Pro starts at $999 in Porcelain, Bay and Obsidian colors.
Meanwhile, the Pixel Watch 2 starts at $349, the same price as the first model, with an LTE version available for $399. It also ships on October 12.
Pixel Buds Pro are available for $199.99 in Bay, Porcelain, Charcoal, Fog, Lemongrass, and Coral colors.