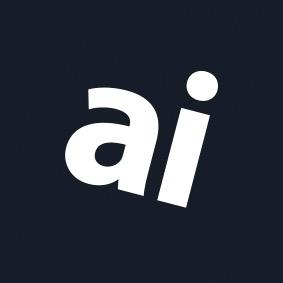 Why you can trust AppleInsider
Pitaka MagEZ Slider 2 review: Innovative, but slow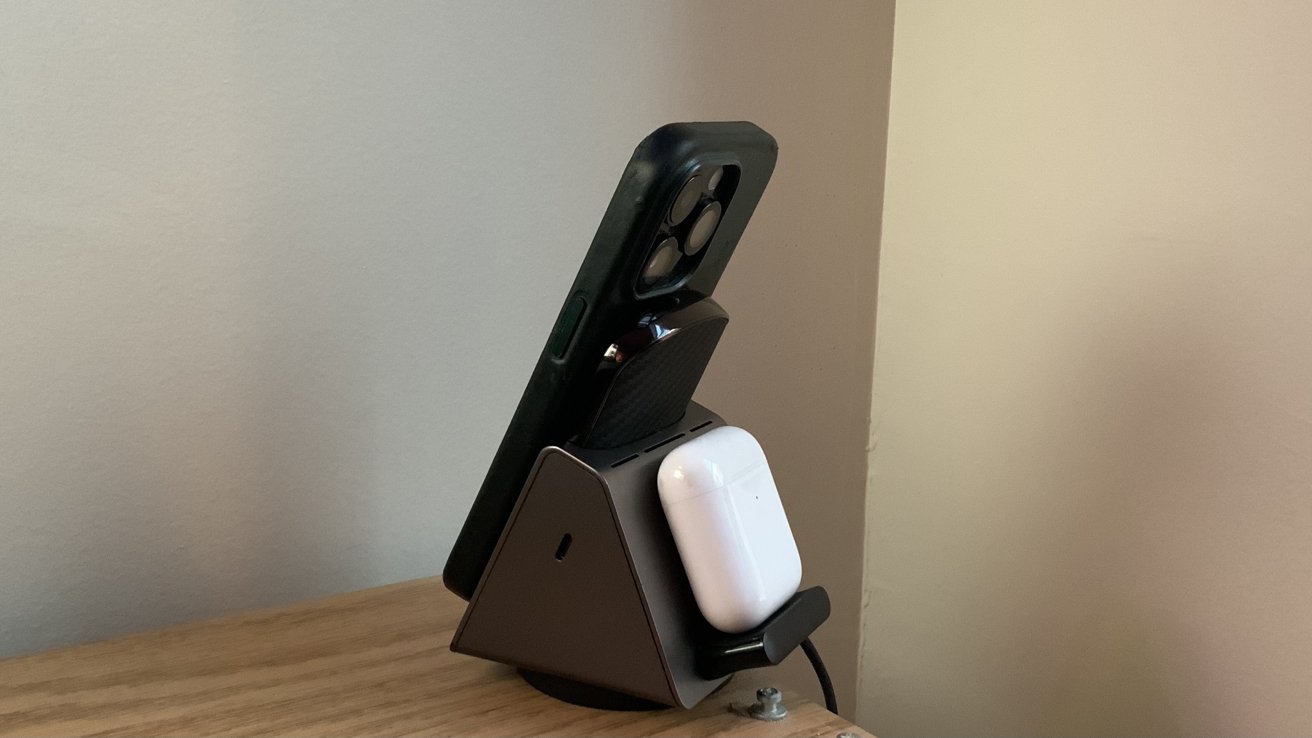 Pitaka MagEZ Slider 2
2.5 / 5
---
The Pitaka MagEZ Slider 2 has a convenient and smart design, but unfortunately, it falls short regarding charging speed.
Many people have moved to MagSafe for their iPhone charger of choice. Some have stands, some can charge more than one device, and companies are figuring out ways to make them more adaptive.
With the MagEZ Slider 2, Pitaka has made a charging station for both your iPhone and AirPods, making a stand with a MagSafe charger in the front and a Qi charger in the back. The MagSafe charger and AirPod holder are detachable, adding a layer of portability.
The MagEZ has adhesive on the bottom, so it can be applied to a flat surface. It also spins 360 degrees and has a lock switch to fix it in place.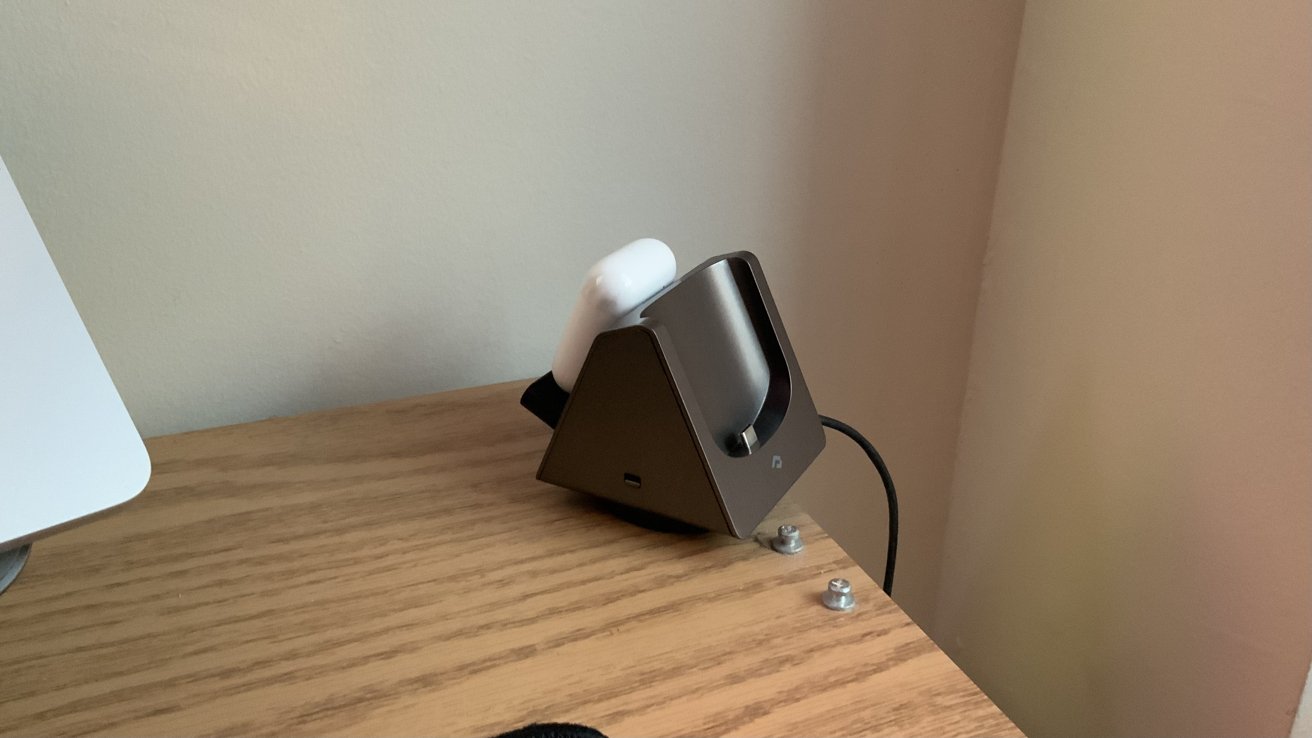 The MagEZ charging dock has a USB-C port in its base, which takes in power for the whole system, allowing the dock to swivel without tangled wires.
We like these details since having a rotatable charger stand can be useful for turning your phone away, getting your charging AirPods on the other side, or more.
Other than the MagSafe charger and Qi charger, there's another USB-C port on the side if you wish to use it to charge a third device. The 3-in-1 variant of the MagEZ comes with an Apple Watch charger attachment for this port. We tested the 2-in-1 version for this review.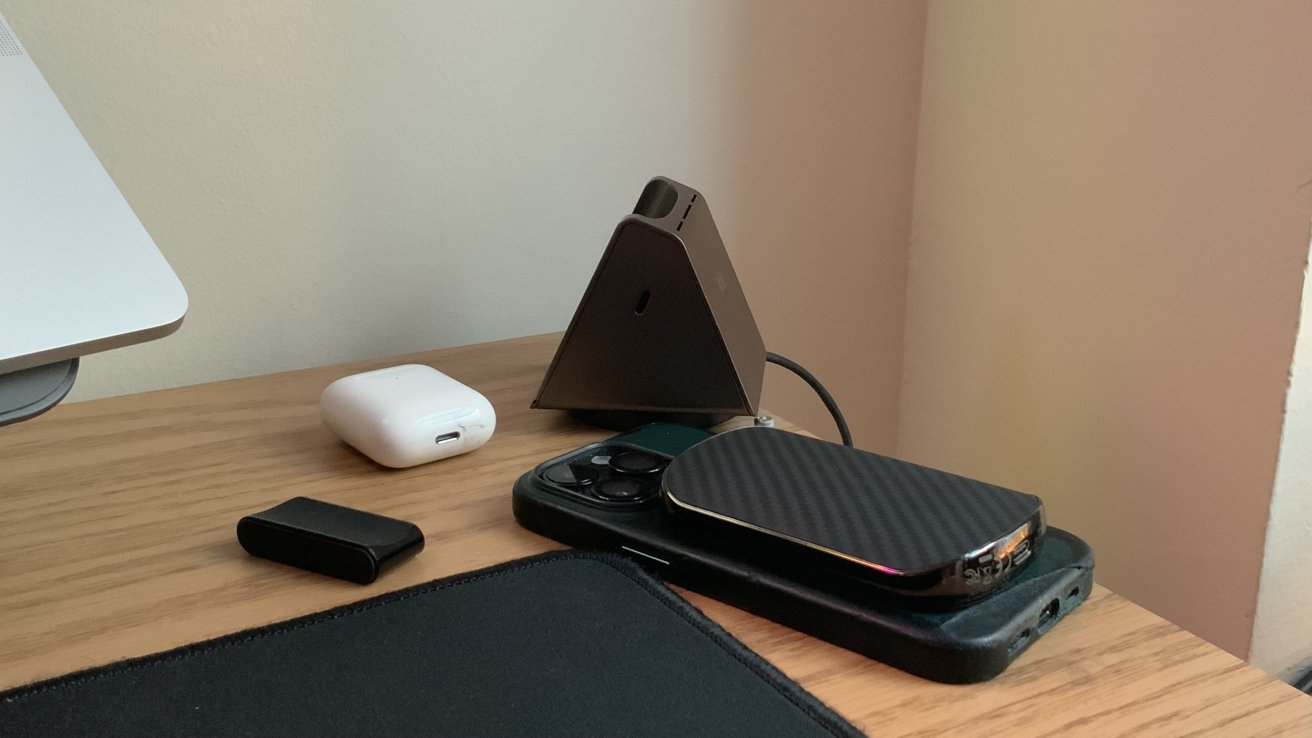 Pitaka MagEZ Slider 2 - Charging & Use
The MagSafe battery has 4,000 mAh, charging at 7.5W off the charging dock and 5W on the charging dock. Regardless of the wattage difference, it takes a little over two hours for the MagEZ to get an iPhone 14 Pro from 0%-80%.
On the other hand, our Generation 2 AirPods get to full pretty quickly on the Qi charger, with both the Qi and Apple Watch chargers having 5W. These aren't devices that necessarily demand fast charging speeds, however.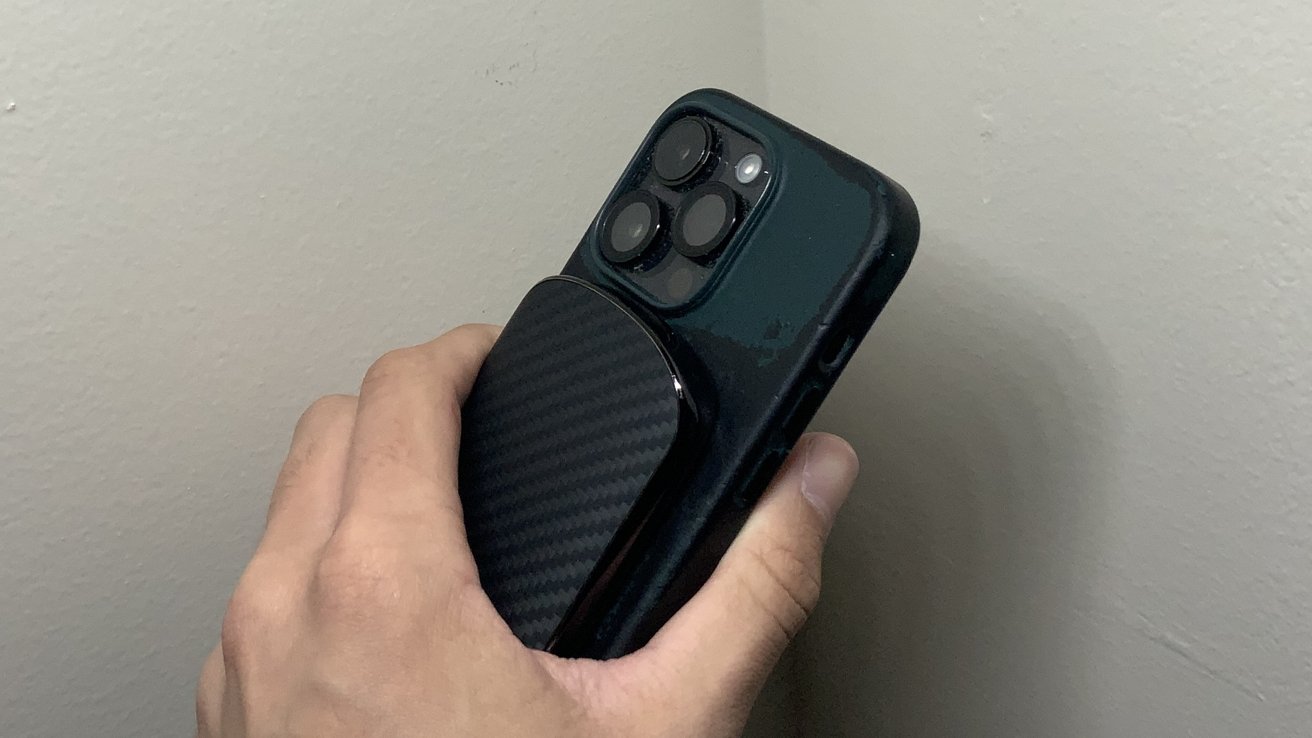 The MagSafe charger has a sleek look, fits well in the hand, and isn't uncomfortable in pockets of various sizes. Still, even for its slow charging speed, it can overheat your iPhone if it's in a pocket for too long, becoming noticeably warm in jeans or heavier pants.
Pitaka MagEZ Slider 2 - Fun design, slow charging
We like the design and potential use cases of the MagEZ but can't help but feel disappointed in its charging capability for the iPhone.
A 2-in-1 or 3-in-1 charger like this is great as a fixture on your nightstand or work desk, but those are the only places you should keep for how long it takes to charge your devices. It will get your iPhone up to 100% overnight or during a workday, but this is not a fast charger.
Still, if you're willing to spend $100+ on a convenient but slow charger, the MagEZ embodies a "slow and steady" approach to wireless charging.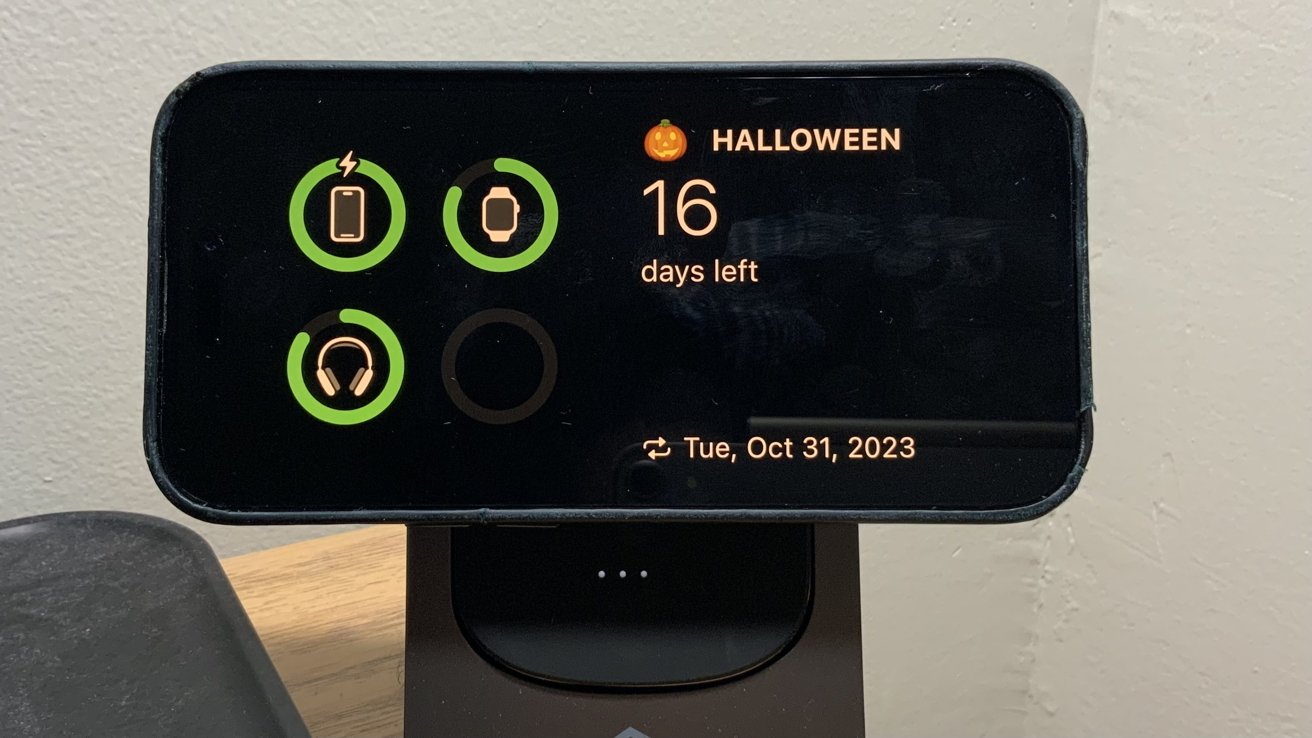 Pitaka MagEZ Slider 2 Pros
Convenient 2-in-1 design
Detachable MagSafe charger
360-degree rotation with lock switch
Pitaka MagEZ Slider 2 Cons
Slow charging for iPhone
Potential overheating in pockets
Needs adhesive to stick to surfaces
Rating: 2.5 out of 5
Where to buy the Pitaka MagEZ Slider 2