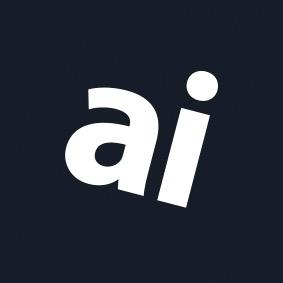 Why you can trust AppleInsider
Keychron Q5 Pro Knob Version review: Heavy-duty keyboard convenience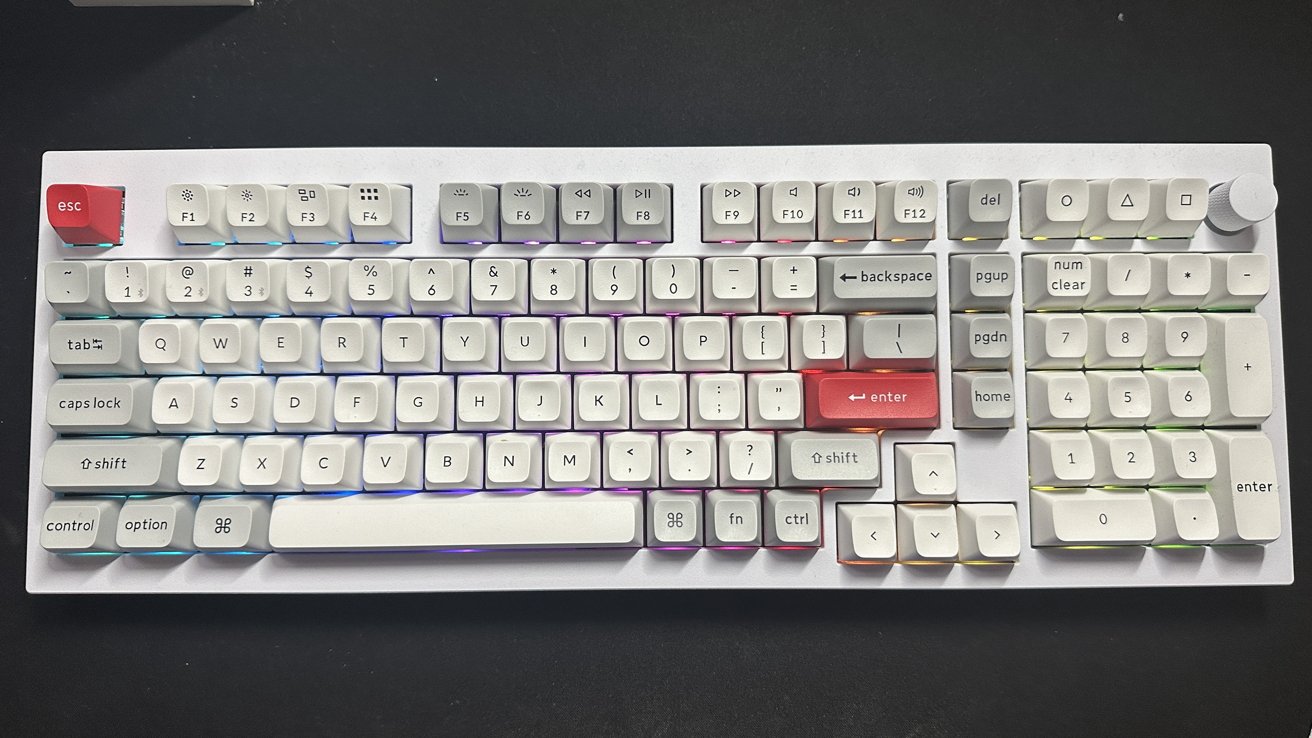 Keychron Q5 Pro Knob Version
4.0 / 5
---
The Keychron Q5 Pro Knob Version offers a high-quality customizable keyboard experience, albeit at a higher price point.
Keyboard enthusiasts love customizability and making their own choices to design a unique typing experience. On the other hand, the average consumer simply wants a solid keyboard for working, gaming, or writing.
Keychron strikes a balance between these two crowds, making Mac-friendly and high-quality keyboards. The Keychron Q5 Pro is a 96% layout keyboard for any user, offering customization and ease of use.
Out of the box, the Q5 Pro comes with four extra gaskets, a USB-C-to-C cable, an A-to-C adapter, and the appropriate tools for pulling keycaps and switches. Additionally, it includes a screwdriver and hex key for disassembling the outer chassis.
Keychron Q5 Pro Knob Version - Design
The Q5's body is all metal, with a CNC-machined aluminum body and a polycarbonate backplate, ensuring a long-lasting experience and durability. There's also a silicon pad between the top and bottom part of the keyboard case, lowering the noise generated inside the case and creating a crisper typing noise.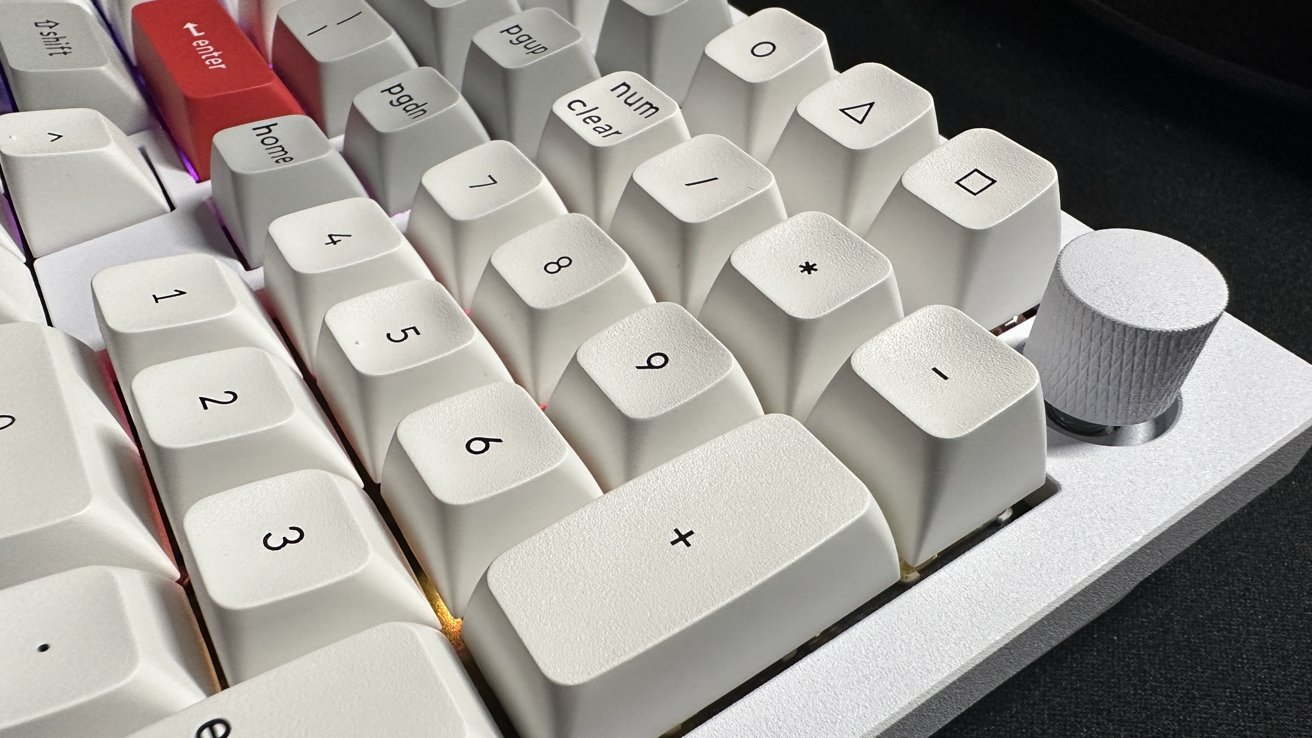 As for the keys, the Q5 has angled and oil-resistant PBT keycaps that ensure durability and lessened shine over time. You can choose from Keychron's in-house switches: Keychron K Pro Red, Pro Brown, and Pro Banana switches for varying typing preferences.
Keychron has an overall minimalist approach to its keyboard, choosing simple color combinations with a matte finish. Coming in Carbon Black (blue/black, Silver Grey (purple/grey), and Shell White (red/white), the implication is that the keyboard is an empty slate for your customization if you so choose.
Keychron Q5 Pro Knob Version - Customization
The Q5 Pro is VIA compatible, allowing a digital layer of customization for mapping keys, macros, and adjusting the backlights. VIA can run on Chromium-based browsers, but Safari and Firefox users can download it here.
The Q5 Pro isn't recognized yet by VIA software, meaning you'll have to download the JSON file for the Q5 and drag it into the design tab, which is revealed by going into the settings tab.
VIA lets you configure your keyboard through four layers: layer 0-1 is for Mac, and 2-3 is for Windows. Layer 0 is the default for Mac, but layer 1 can be activated by pressing the fn key in combination with the keys you've mapped.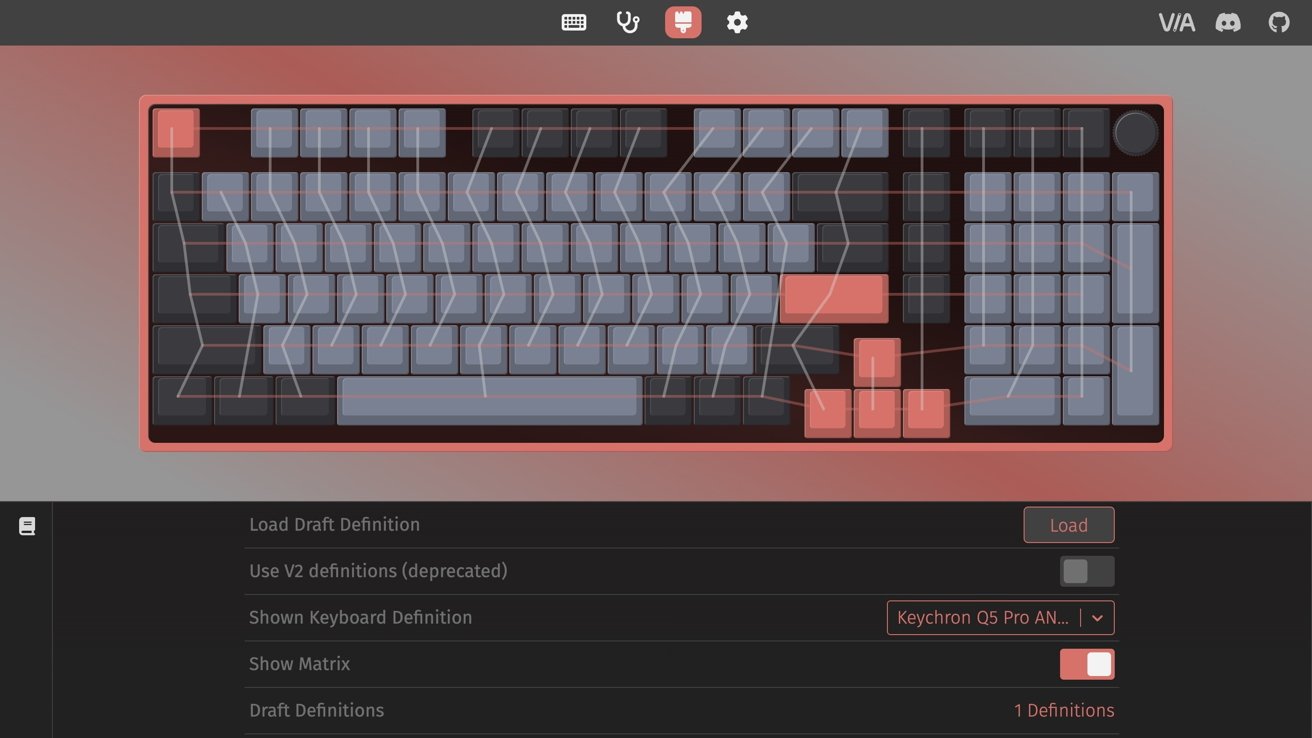 Even the knob is customizable, allowing you to change it to adjust brightness, zoom in/out, or other useful macros.
Keycaps and switches are hot-swappable, making it convenient to change the layout and feel of the keyboard without a soldering iron. The Q5 Pro comes in a barebones model as well for people interested in the aluminum frame but want a more tailored experience.
Keychron also sells keycaps and switches separately if you desire a different color layout or want different switches.
Keychron Q5 Pro Knob Version - Use
The Keychron K Pro Red Keychron switches are very responsive and feel nice to type on for writing, gaming, and coding. The keycaps definitely make for a more "clack"-y typing noise, but the sound is refined and not distracting.
Weighing in at almost five pounds (2160 g) fully assembled, the Q5 Pro is meant to be a fixture on your workspace or desk. We wouldn't carry this anywhere unless you're setting it up at the office.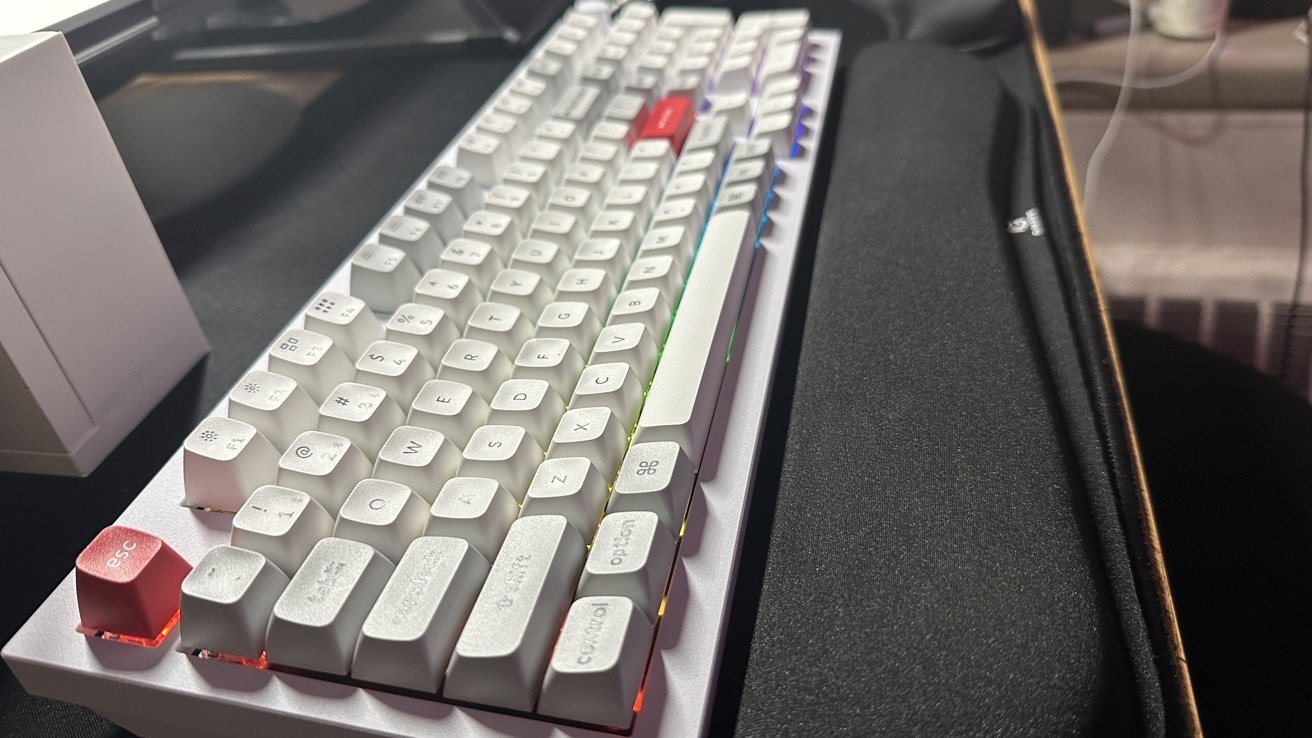 The Q5 can also pair to three separate devices, allowing you to potentially use the Q5 to switch between your Mac, iPhone, and iPad. This also works well with the Windows/Mac switch on the back since you could pair the Q5 to both your PC and Mac and switch between the two without needing to have two keyboards.
To pair, press fn+1, 2, or 3 and hold for four seconds to connect to a new device, lightly press fn and the number for your device to switch to that specific one.
The latency on the Q5 is extremely low as well, as a processor is embedded in the case for a 1000 Hz polling rate while wired and 90 Hz while wireless. Either way, it's pretty fast, but we recommend having your keyboard plugged in while playing competitive games.
Keychron Q5 Pro Knob Version - An all-around solid medium-budget choice
The Keychron Q5 Pro Knob version is a good keyboard all around. It's a good mid-to-high price range for a regular experience but great for those who want to experiment with their keyboard configuration.
The choice of switches makes it good for the spectrum of users between office and gaming needs. It's especially optimal for those who want to build a desk setup with a single keyboard to connect to all their devices.
For the opportunities it presents to different audiences, we can see the Q5 Pro is useful for anyone who's willing to dish out the extra money for a long-lasting customizable keyboard.
Keychron Q5 Pro Knob Version Pros
Customizable design
Mac-friendly
High-quality build
Keychron Q5 Pro Knob Version Cons
Complicated VIA setup for Safari/Firefox
Caters more to enthusiasts
Rating: 4 out of 5
Where to buy the Keychron Q5 Pro Knob Version
The Keychron Q5 Pro Knob Version is available on Amazon for $225.99, and the Keychron store for $210.00.