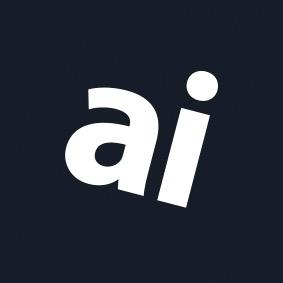 Why you can trust AppleInsider
Apple Pencil (USB-C) review: A new budget option in a temporarily confusing lineup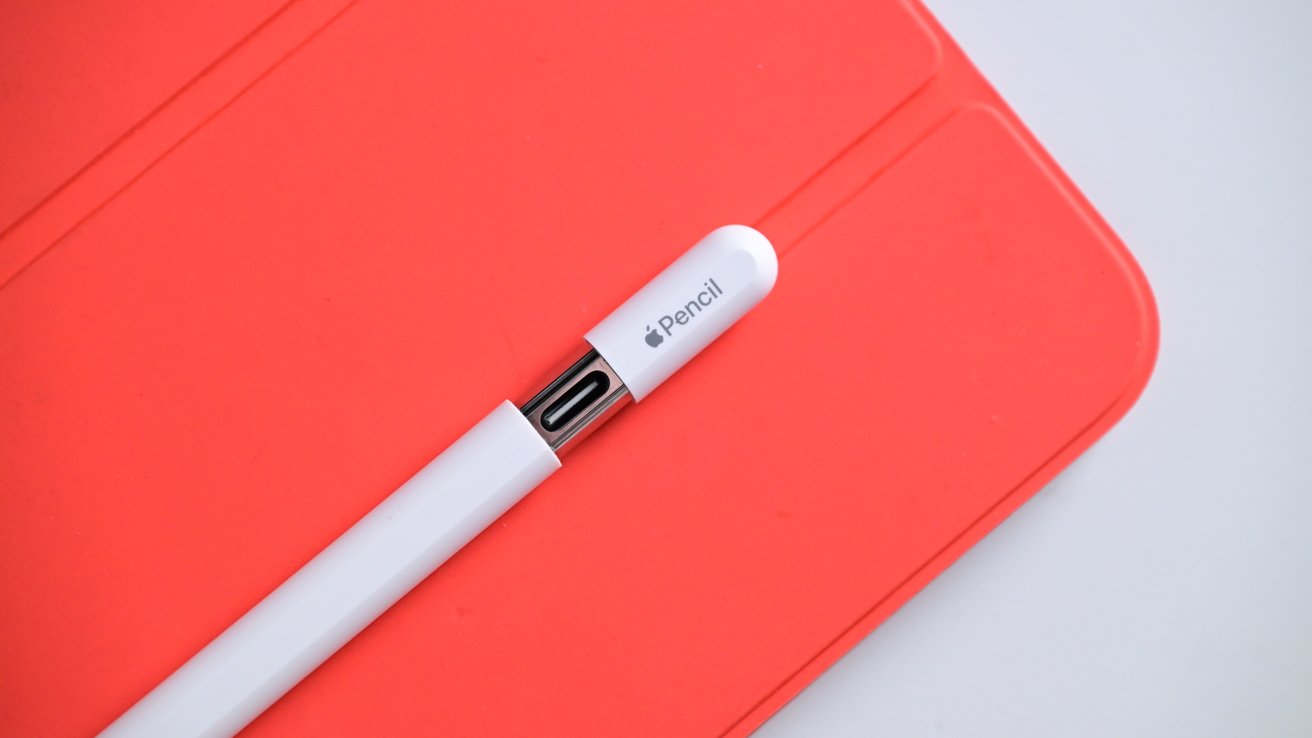 Apple Pencil (USB-C)
4.0 / 5
---
The newest Apple Pencil with USB-C is a more universal option than what was available before, but depending on your use case, ditching pressure sensitivity may be a cost-saving step too far.
Apple Pencil (USB-C) arrives with many of the improvements that came to the Apple Pencil (2nd generation). It has a comfortable matte finish with one flat edge that helps prevent it from rolling off the table.
That flat edge also helps it magnetically connect to the side of many recent iPads. It will snap into position for easy storage on iPad mini, iPad Pro, and iPad Air models.
There are a few ways it differentiates itself, though. Apple has dropped induction charging and pressure sensitivity while adding a USB-C port.
This version of Apple Pencil works with all current-generation iPads — iPad (10th generation), iPad Air (5th generation), iPad mini (6th generation), and iPad Pro (check iPad prices for current discounts).
Many prior-generation devices are supported, too, but be sure to check out Apple's compatibility page to verify your model. Notably, the Apple Pencil (USB-C) doesn't support the 9th-generation iPad.
USB-C Apple Pencil review: New connectivity options
The new USB Type-C port is on the end of the Apple Pencil, the end that would usually be home to an eraser on its analog counterpart.
To charge the Apple Pencil, pull the cap that will smoothly slide out. Apple has put a lot of effort into the feel of this interaction.
It feels perfect as it glides out and will magnetically snap to the open position. The magnets pull the cap out, locking it into place.
When you close it, it gives slight resistance as you fight the pull of the magnets, and then it once more jumps closed. The polish on this is outstanding.
That USB-C port is for charging the Apple Pencil and initiating the pairing process. The pairing process isn't nearly as seamless as on the Apple Pencil (2nd generation), though.
With the Apple Pencil (2nd generation), just placing it on the side of the iPad will pair the two and charge the device. That induction charging was omitted from this USB-C version.
It's a bit more tedious, but considering most people only pair their Apple Pencil once, it shouldn't preclude people from purchasing.
We're more irked by manually charging the Apple Pencil via a cable, but at least there is no cap to lose. Plus, it does charge expeditiously with such a small battery.
USB-C Apple Pencil review: features and omissions
Many of Apple Pencil's hallmark features are present in this newly-released product. It uses the same precise tip as Apple's other models with a high degree of tracking.
We have Apple's ultra-low latency, down to 9 ms on iPads with 120Hz ProMotion displays.
For the users with the M2 iPad Pros, this includes the hover feature that previews where you will tap the screen and can provide added info like tooltips on apps that added support.
The hover effect is pretty cool, but we haven't been relying on it too heavily and third-party support is somewhat sparse. Artists — which we are not — may find more use for it.
The tip unscrews and is replaceable should it break, which is possible if you ever drop the Apple Pencil on a hard surface.
Then there's tilt support and pressure sensitivity. In our experience, tilt support is more important between the two, which is good because the pressure sensitivity isn't available in this model.
Tilt support gives you more natural-looking handwriting as it changes the stroke thickness based on your hand movement. That, of course, depends on the app you're using and whether or not the digital writing instrument supports tilt.
If you're an artist, we'd argue you should upgrade to the pressure-sensitive model. Average users who use this for note-taking, photo editing, or just using their tablet won't be remiss for choosing this cheaper model.
Another feature Apple omitted was the double-tap gesture that allowed you to swap between tools. Tapping the side of the Apple Pencil 2, you could move between a pen and an eraser with just two taps of the side.
USB-C Apple Pencil review: A confusing lineup with overlapping features — for now
Right now, Apple's stylus lineup is confusing, with an odd overlap in available features.
You can opt for the Apple Pencil (1st generation), which does have a pressure-sensitive tip but uses Lightning or a wonky USB-C to Lightning adapter to charge and pair.
If you choose the less expensive USB-C version, you get USB Type-C built in, but you lose pressure sensitivity. The cheaper USB-C model also has the same hover functionality as the high-end 2nd generation model.
Of course, the Apple Pencil (2nd generation) has all the bells and whistles, such as pressure sensitivity, double-tap gestures, and inductive charging.
Many users could choose any of these and have a suitable stylus, but making that decision isn't as easy as it should be, today.
This is all temporary. What Apple will probably do relatively soon is kill off the Lightning version of the Apple Pencil. Once Apple finally retires the 9th-generation iPad — the only one that still uses Lightning — we presume the Apple Pencil (1st generation) will be gone too.
That would leave users with two easy choices to choose between. Go with the affordable USB-C version or the feature-packed 2nd generation model.
Right now, there is seemingly a misunderstanding in the market that because Apple introduced a new product, it needs to be a new high-end option. The new USB-C model didn't arrive as a successor to the Apple Pencil (2nd generation).
The Apple Pencil (USB-C) is a well-designed stylus that is incredibly accurate and comfortable to use but designed to be more affordable. And that's a good thing.
USB-C Apple Pencil review — Pros
Matte finish and magnetic flat side
Wonderfully engineered USB-C port
Keeps many of the loved features
More affordable
Works with nearly all iPads universally
USB-C Apple Pencil review — Cons
Lineup is now too convoluted
Lacks pressure sensitivity
Rating: 4 out of 5
Where to buy the Apple Pencil USB-C