Apple highlights research into diabetes, activity and menstrual cycles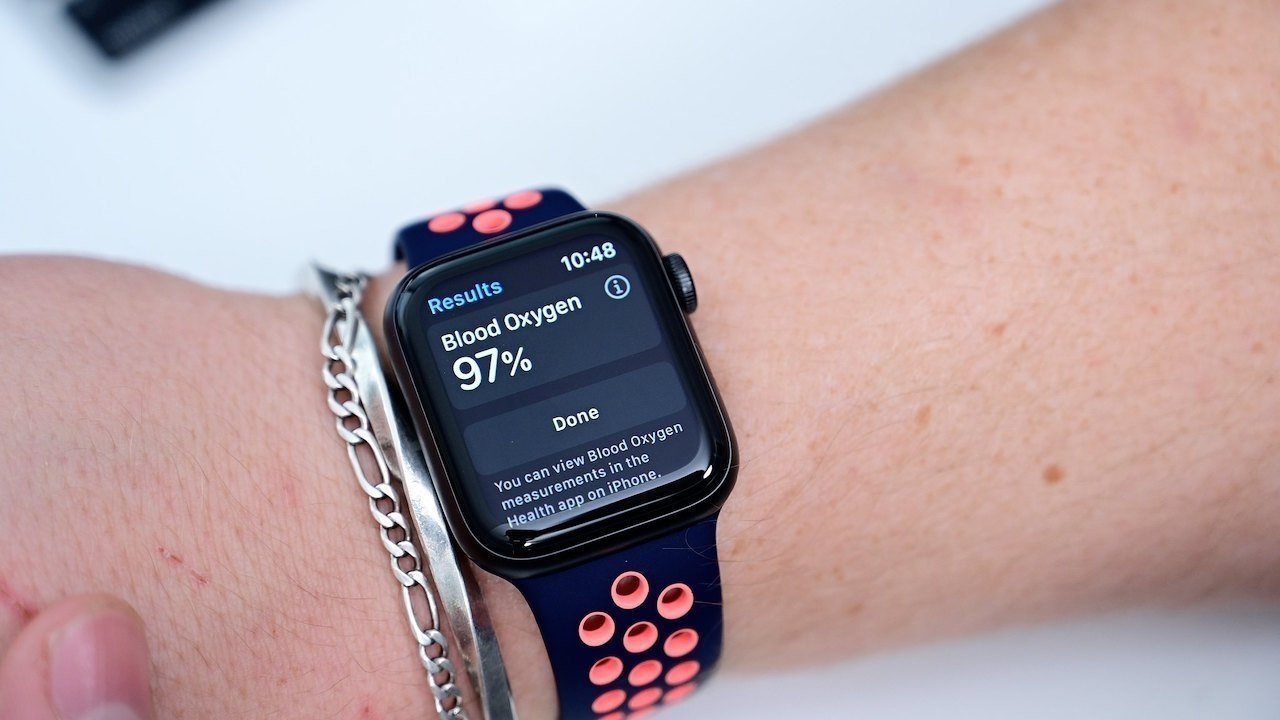 Data from Apple research programs and the Apple Watch have been used to study the impact of both general activity and menstrual cycles on the glucose levels of diabetics.
Ahead of World Diabetes Day on November 14, Apple and researchers from Harvard's Brigham and Women's Hospital and Harvard's T.H. Chan School of Public Health, have published research into glucose. It's based on data from both the Apple Heart and Movement Study, begun in 2019, and the Apple Women's Health Study, which also reported preliminary findings in March 2023.
While the study included men and women, women's health is notoriously poorly researched compared to men's. Consequently the ability to continually monitor health data from anyone wearing an Apple Watch can only be a help correcting this.
So far the new studies have shown that, for example, as participants increased even their average number of steps per day, there was a corresponding impact on glucose levels.
"In a preliminary analysis, our research team has identified an intriguing pattern in continuous glucose measurements across the menstrual cycle among people with regular cycles," said Shruthi Mahalingaiah, MD, MS, FACOG, at the Harvard T.H. Chan School of Public Health. "During the follicular phase, which is characterized by higher estrogen levels and low progesterone levels, we've observed a slight increase in the time spent within the target glucose range."
"This discovery holds the potential to significantly improve diabetes management by providing valuable insights for optimizing blood sugar control," continued Mahalingaiah.
The study used Apple Watch and Apple's HealthKit research framework to gather data from a wide range of participants.
"Empowering users to move their personal physiology in the right direction is a fundamental foundation of precision health and medicine," said Calum MacRae, M.D., Ph.D., at Harvard Medical School and Brigham and Women's Hospital. "Apple Watch enables users to determine how best to improve their cardiometabolic risk."
"These data demonstrate that exercising at the right levels can improve how each of us deal with metabolic challenges to reduce the risk of diabetes or to improve the control of diabetes if it does develop," continued MacRae. "It is exciting to see that the integration of exercise and CGM data using Apple HealthKit enables users to improve their glucose control and reduce their risk of future heart disease."
What the study found
When participants increased their average number of steps per day — or increased the average duration of exercise — the average percentage of time that glucose fell within the target range of 70-180 mg/dL.
Specifically, people who exercised for over half an hour per day were found to spend 78.8% time in that target range. Women who walked over 10,000 steps per day saw the most time in this range.
Researchers also studied glucose levels across 1,982 menstrual cycles and found a slight increase in time spent within this target level during the follicular phase, compared to the luteal phase.
This study also considered polycystic ovary syndrome (PCOS) and how sufferers who also had a body mass index greater than 30kg/m2, can increase their resistance to insulin.
How the research was done
Data from the Health app and activity data from Apple Watch was analyzed alongside logged menstrual cycle data. Participants were included in the study if they shared at least 100 days of continuous glucose monitor (CGM) data, and at least 100 glucose measurements per day.
For menstrual data, participants were included only if they had at least six consecutive cycles reported. They were also excluded if hormone use was reported at any time during the cycle.
This medical and academic study of glucose data follows the recent news of an Apple Watch's fall detection feature saving the life of an unconscious diabetic.