iPhone given to Drew Carey's 'Price is Right' staff hits the jackpot at auction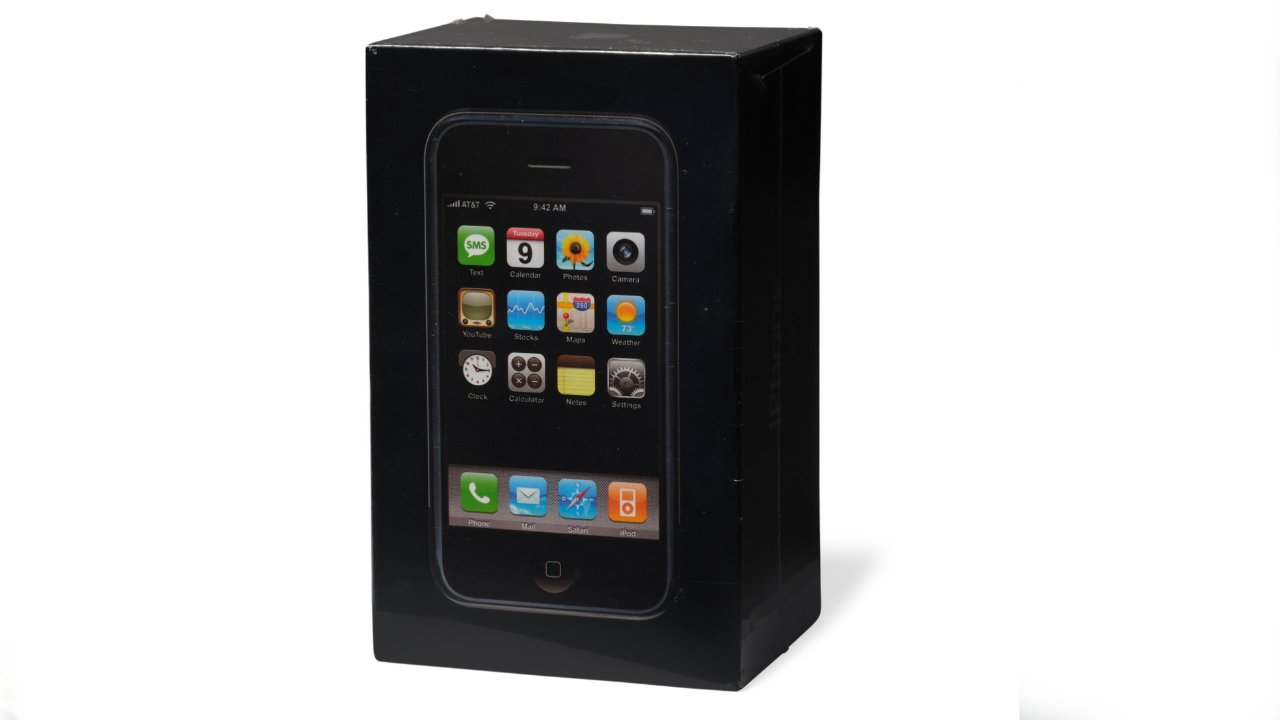 A 2007 original, boxed iPhone presented by Drew Carey to a "Price is Right" producer has been sold for $20,480.
It's not uncommon for factory-sealed original iPhones to fetch almost $40,000 at auction, and even ones still in their shipping box come under the hammer. But now Bonhams auction house has sold one with what it describes as "fantastic provenance."
Less than a month after the first-ever iPhone went on sale, comedian Drew Carey took over hosting "The Price is Right" from famed Bob Barker.
"[Drew Carey] came to our office at CBS on July 24, 2007 to be briefed by me on the workings of the show," then producer of the show Roger Dobkowitz says. "He brought iPhones as a gift to all of us on the staff (11 of us in total)."
"Everyone was quite ecstatic," continued Dobkowitz, "it had been released just 3 weeks earlier and it was a big thing in the news."
Assuming that all 11 iPhones were 8GB versions, as the one Dobkowitz had put up for auction, then Carey paid $6,589 (approximately $9,777 in 2023's money).
Dobkowitz may have appreciated the gesture, but there's a reason his one remains in its original box.
"I did not open mine," he says, "because I did not like cell phones and had no intention of using it."
"I put it away in a drawer and did not think about it until years later, continued Dubkowitz, "then I put it in our safe!"
To this day, Drew Carey continues to be the host of "The Price is Right," although Dubkowitz retired in 2008. The year before, AppleInsider was more impressed with the original iPhone than Dubkowitz.