Apple Cyber Monday Deals 2023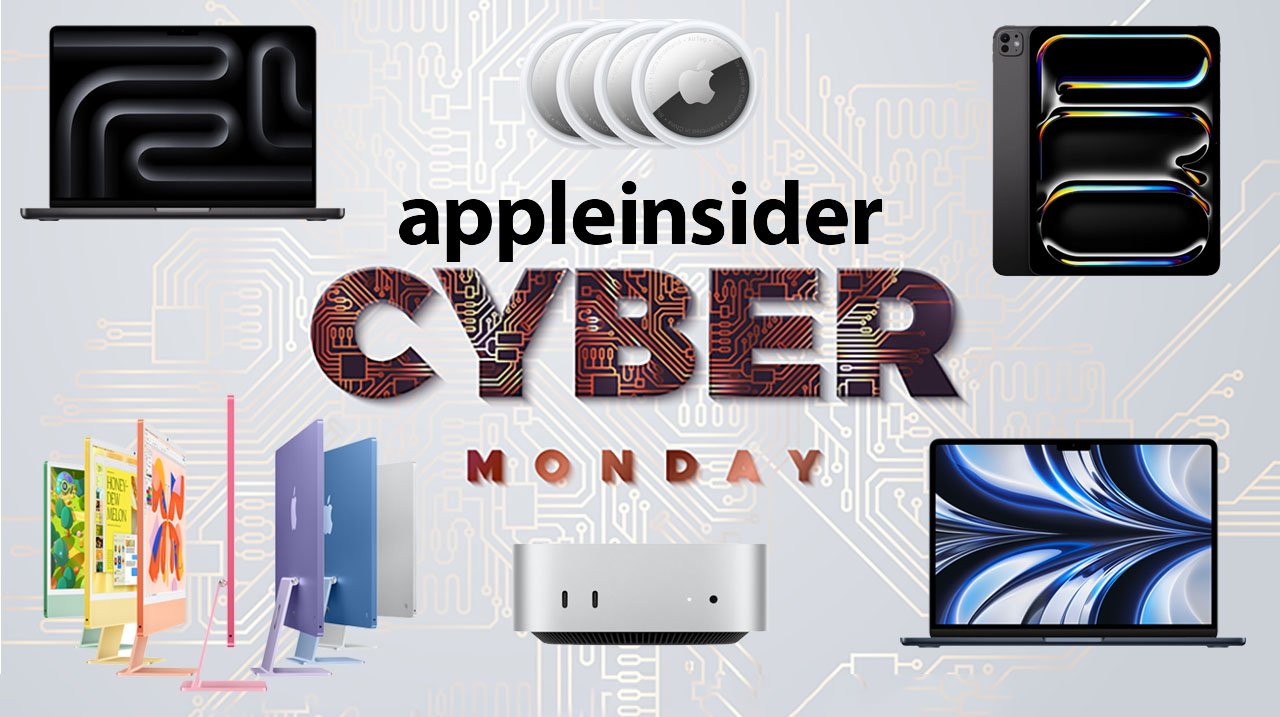 Apple Cyber Monday Deals
Apple Cyber Monday 2023 deals are here, matching or beating Black Friday pricing in many instances. Check out our roundup of 75 must-see deals on everything from new MacBooks to OLED TVs.
Current Apple Savings
There are plenty of discounts going on right now, with many promotions available exclusively for AppleInsider readers. Here are a few highlights:
M3, M3 Pro & M3 Max MacBook discounts
AirTag
Apple Watch discounts
AirPods, Sony & Bose on sale
iPad savings
11-inch iPad Pro M2 sale
12.9-inch iPad Pro discounts
Apple Pencil
Software deals
Services
Track best Apple prices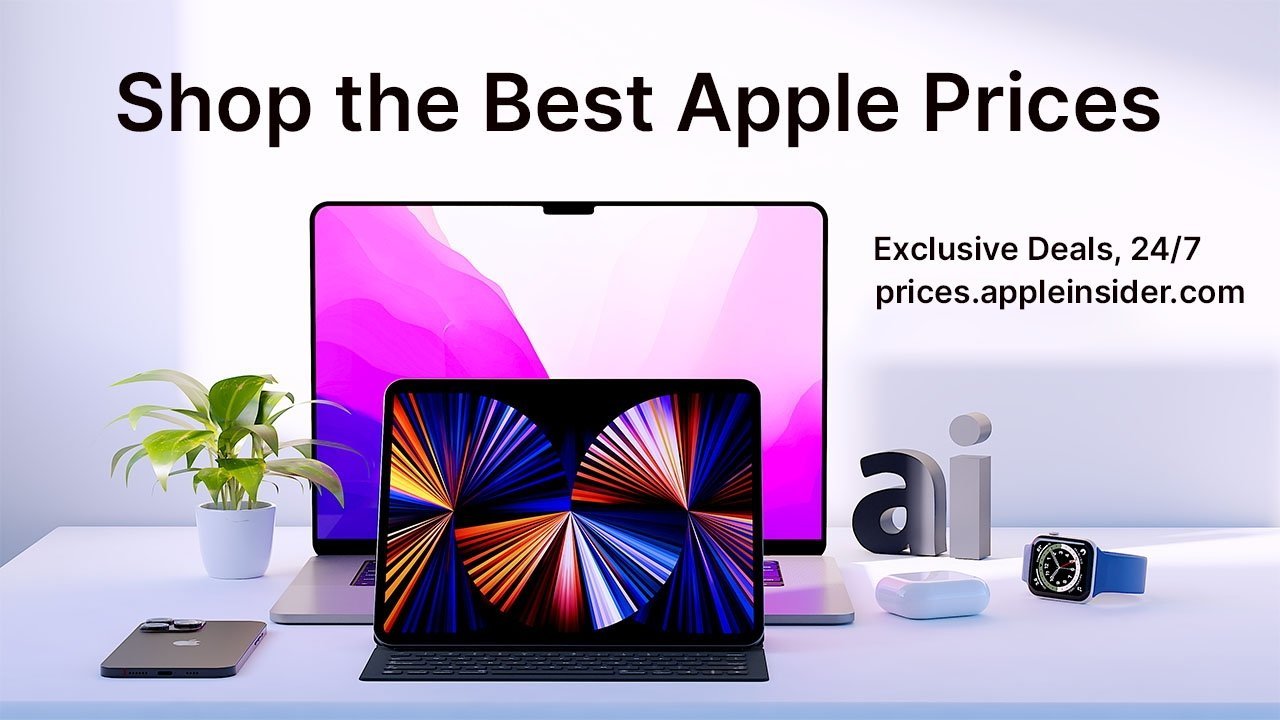 With Cyber Monday comes aggressive deals on computers and electronics, including Apple devices.
Historically, third-party retailers have offered steep instant discounts on a wide range of Apple products, from iPad to MacBook Pro, typically beating Apple Store promotions. In 2019, Apple itself issued gift cards valued at up to $150 with qualifying products, while Apple Authorized Resellers offered even bigger cash discounts on select items.
Apple Price Guides
Cyber Monday FAQ
When is Cyber Monday 2023?
Cyber Monday falls on the Monday after Thanksgiving. This year, that's November 27, 2023.
When does Cyber Monday start?
Cyber Monday officially starts at 12am ET on November 27, 2023. Typically, Cyber Monday sales are one day only. However, some retailers will blend them together with their Black Friday sales, either continuing throughout the weekend or repeating Friday's deals on Monday. This means some shoppers will stay up on Sunday evening to snag the deals that are most likely to sell out.
Cyber Monday is a retailer-created holiday to encourage online shopping. It debuted in 2005 and, thanks to media coverage and advertising, quickly followed Black Friday as the U.S.' second big shopping holiday.
Does Apple do Cyber Monday?
Apple has traditionally offered Cyber Monday deals as a continuation of its Black Friday sales. In 2023, Apple's Black Friday sales are extended throughout the weekend, starting on Black Friday and ending on Monday. Historically, the promotions have offered shoppers free Apple gift cards with select purchases instead of reduced Apple prices and 2023 is no different.
In 2023, Apple is including gift cards ranging from $50 with the purchase of the iPad 10th Generation up to a $200 gift card with select Mac purchases.
Apple resellers, instead, have shaved hundreds of dollars — and sometimes even thousands of dollars — off Macs and iPads, beating Apple's own Cyber Monday deals.
Can I expect better Apple deals from other retailers?
Third-party retailers will typically give you the best Apple deals.
Significant savings on Apple products can bring shoppers to retailers' apps and websites. Vendors like Amazon, Target, Walmart, and Best Buy often use deals on products like iPad, Apple Watch, and AirPods to drive customers onto their platforms. Their goal is for buyers to do more shopping there at the same time, install their apps, get on their e-mail lists, and build a habit of doing their online shopping with them.
When is the best time to shop for Cyber Monday deals?
Each deal will have a separate starting time, so if you're worried about something selling out, be sure to log on a few minutes before the listed start time and refresh the page until the deal appears.
Many retailers start their Cyber Monday sales at 12am ET, making it more like Cyber Sunday Night for early shoppers.
Which retailers have the best Apple deals?
Until all the big stores have released their deals, there's no way to know for sure. Sale flyers frequently begin leaking in the preceding days or weeks.
Some of the most well-known retail outlets like Amazon, Target, Walmart, and Best Buy offer eye-catching Apple sales. If you have a membership, you can also keep an eye on warehouse clubs like Costco and Sam's Club. Other Apple Authorized Resellers like B&H Photo, Adorama, and Expercom frequently have steep discounts on Macs and other Apple gear, with many of the season's best deals available exclusively to AppleInsider readers.
AppleInsider will continue to track all the best sales, so be sure to check in regularly and bookmark this page to make sure you're first to see the best Apple Cyber Monday deals.