» » »
How to create a HomeKit smart coffee maker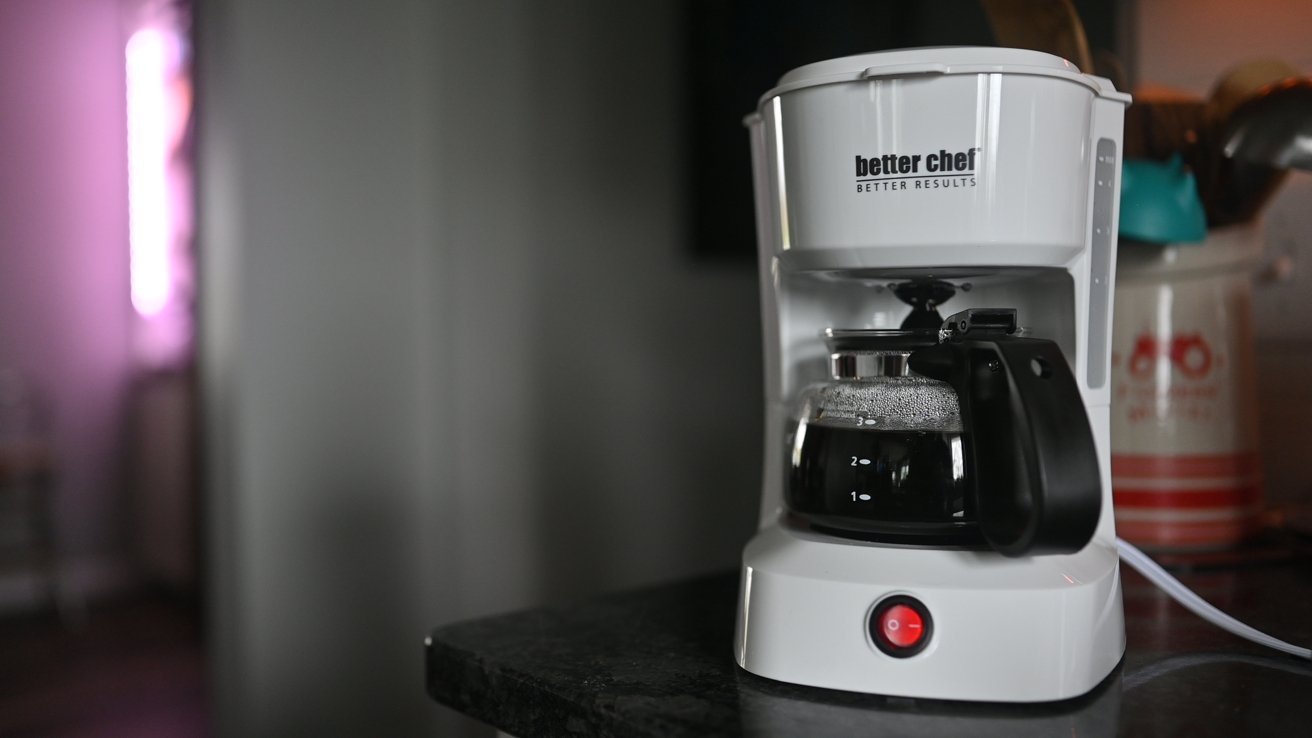 Even though Apple doesn't include a coffee maker category within HomeKit, there are still ways to automate your daily brewing process. Here's how to create a smart coffee maker with Apple HomeKit.
There are plenty of Amazon Alexa-enabled coffee makers and even more that have timers built-in. But these all have their limitations and can't talk to Apple's smart home platform. With this setup, you finally get Siri control of your morning coffee routine.
Find a smart plug
With no HomeKit support natively for coffee makers, it's time to get creative. The way to pull this off is to couple a "dumb" coffee maker with a smart switch.
Any HomeKit-enabled switch will do as they're all operationally the same. Our particular recommendation would be the Belkin Wemo smart plug. This plug has many benefits including that it only costs $25 and works via Thread.
Thread is an emerging connectivity standard and is very fast and reliable. To use Thread devices you need to have a Thread Border Router which includes the latest-generation Apple TV 4K, HomePod mini, or select Nanoleaf devices.
If you don't have a Thread Border Router, this will fall back to Bluetooth control.
Find a compatible coffee maker
While any HomeKit smart plug will work, the same doesn't hold for coffee makers. To pull this off, you need a coffee maker that will begin brewing when its power is restored.
When looking for a compatible coffee maker, the easiest way to tell is if they have a physical power switch. That way you can leave it permanently in the "on" position and have its power dictated by the plug.
For us, we use the Better Chef Basic Coffee Maker. It will run you roughly $25, has a physical switch, and even includes a carafe warmer. We have the white colorway but black and red are also available.
Create a routine that works for you
Once you have the basics down, it's time to get creative. A machine that will brew coffee based on the smart plug is just part of the equation. How you decide to trigger that plug is the second part.
Likely the most commonly used automation is to put the coffee machine on a schedule. With a reoccurring schedule, you can tell the coffee maker to kick on and start brewing whenever you'd like. Each weekday at 6 AM but don't start brewing on the weekends until 7 AM.
To create a schedule in the Home app:
Tap the + button in the Home app and select Add Automation
For the triggering event, choose A Time of Day Occurs
Now select the time of day and which days of the week to run the automation
Optionally limit this to when you're home so it doesn't run when you're away
Choose the appropriate smart plug from your list of accessories
Make sure the plug is set to turn on
Tap Done
Our coffee maker takes just over five minutes to brew a carafe. To automatically turn the brewer off, set a timer for ten minutes in the last step of the setup.
Another option would be to tie it to the press of a button. Put a Wemo Stage scene controller in your bedroom — recently updated with support for Thread — and you can tell your coffee maker to start at the press of a button.
To create a button-based trigger in the Home app:
Choose the Wemo Stage — or other button — in the Home app
Choose an available action to assign a command
Choose the appropriate smart plug from your list of accessories
Make sure it is turned on and set your optional timer
Tap Done
Here are a couple more jumping-off points to get the creative juices flowing.
Use the Shortcuts app to turn on the coffee machine when you turn your alarm off. Place an NFC sticker on your coffee maker's lid and create an automation with Shortcuts that triggers the coffee maker to begin just by tapping it with your phone. If you have the coffee maker in the office, you can trigger it to start based on your location as you arrive.
Hopefully one of these ideas will work for you or they'll inspire your own method of automating a HomeKit coffee maker.
Works for now
HomeKit support unlocks plenty of new ways to control your coffee maker, whether based on time, location, or other action. We hope that Apple eventually adds coffee makers or even appliances as a whole to HomeKit, but this is an acceptable solution for the time being.