» » »
How to use Dropbox to replace iCloud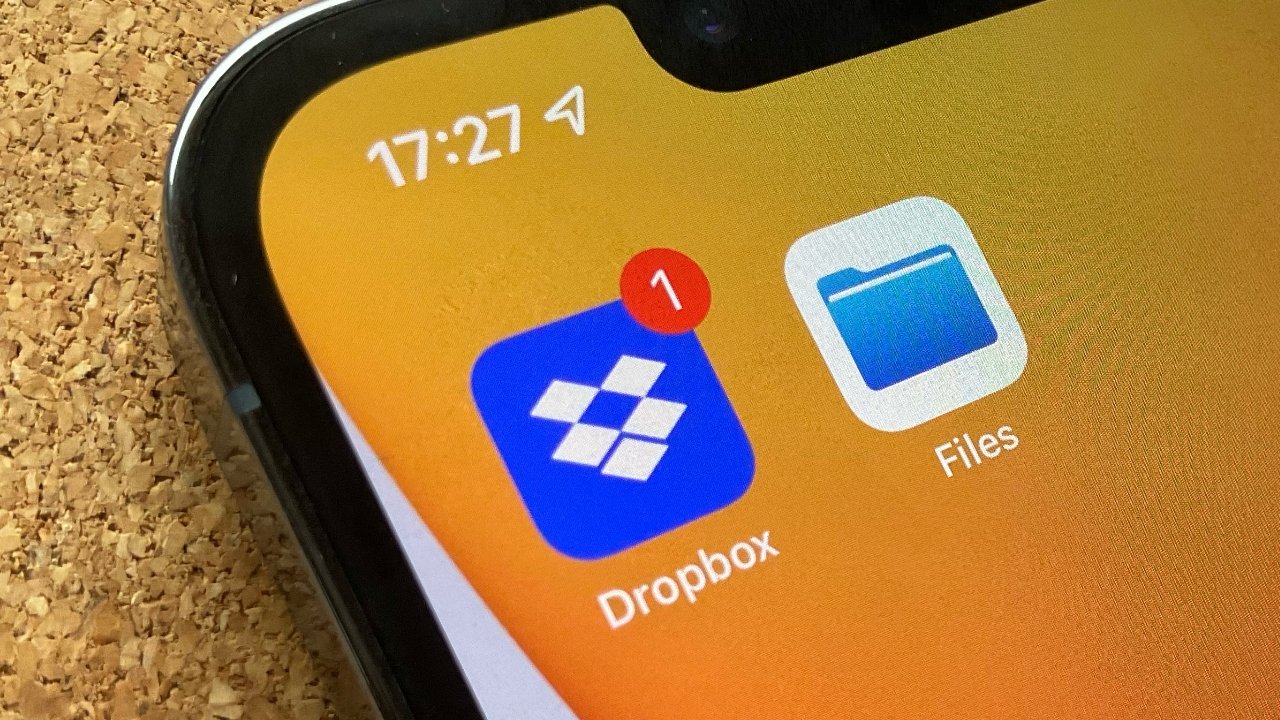 Apple makes iCloud compelling, but there are reasons to opt for Dropbox instead once you know how to use it fully. Here's how to shift over.
You're an Apple user so you've got an iCloud account, even if it's just Apple's minimum 5GB version. Apple leans on iCloud for syncing everything from app data and Apple Watch backups, to SMS messages and Ringtones, and it's generally very good for this kind of automatic sync.
However, when it's documents you want synchronized and perhaps available not only to you, but also to other people, there are strong reasons to prefer Dropbox instead.
That's because even though, after a very long delay, Apple has introduced folder sharing in iCloud Drive, it's still not the same as folder sharing in Dropbox. Your colleagues on PCs can get to an iCloud Drive folder, but they have to really want to.
Whereas with Dropbox, they're much more likely to already have and use it. And if they haven't, they still don't need to create an Apple ID and go to iCloud.com to get that one image you're sharing.
Even if you don't need to share or collaborate on documents, though, Dropbox has advantages for individuals to use it exclusively instead of iCloud. You are always better off having one single cloud storage that you use for everything, and Dropbox gives you more options that iCloud.
Getting started with Dropbox
Go to dropbox.com and create an account
Download the iOS and iPadOS Dropbox apps
Sign in to the apps
When prompted on iPhone and iPad, turn on automatic camera uploads
You get prompted about saving photos the first time you sign in to the app. Plus there are periodic prompts to remind you later, and an option to do it is included at the top of Dropbox's first screen.
So you get plenty of opportunities to turn this feature on, but equally, you can wait until you've tried out the rest of the service before you do. And you may need to wait because Dropbox's free version is only 2GB.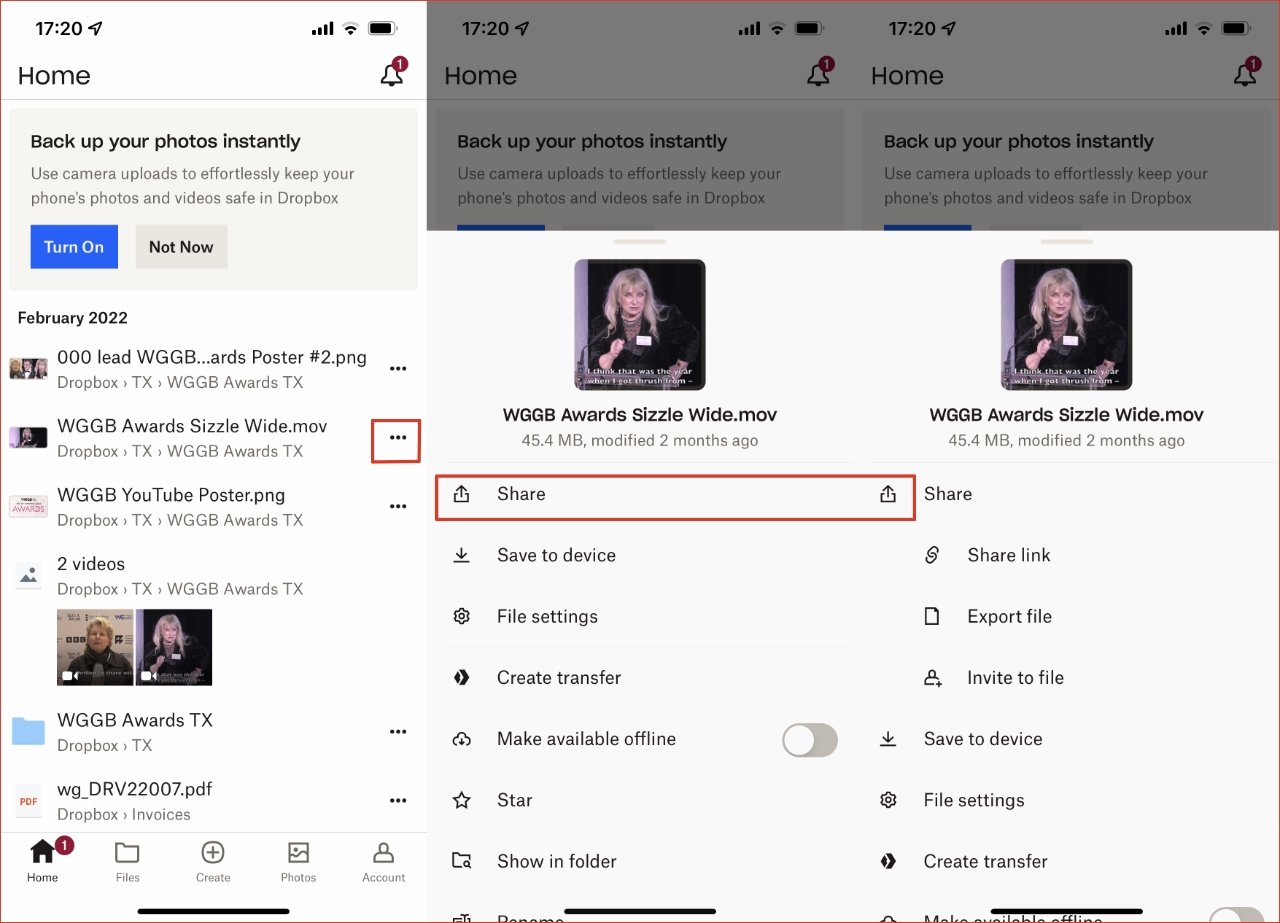 It is possible to extend that amount by referring friends to the service. However, the free version is also limited to one user, and only lets you connect up to three devices.
That device limit may not be significant to you, as it does let you have a Mac, iPhone, and iPad Pro, all using Dropbox. The moment you add in, say, a MacBook Pro, or a second iPad, you'll have to upgrade to a paid version.
And if you allow camera uploads, so that your iPhone photos are stored in Dropbox, then you're going to hit the 2GB limit very quickly.
As an individual, you can upgrade to a Dropbox Plus account on Dropbox.com, and get 2TB of cloud storage, for $9.99/month. There's also a family version for $16.99/month, but that sees up to six people sharing one 2TB pot of storage between them.
Using Dropbox on Mac, iPhone and iPad
Dropbox is an app on iPhone and iPad, and it's there that you will quite repeatedly be prompted to add automatic camera uploads. The app is also one way that you will add, remove, share, or just find your Dropbox documents — though it may not be the best way.
The best way is perhaps through Apple's own Files app. Only any iPhone or iPad, there is a Files app and through it you can access documents on the device, in iCloud — or in Dropbox.
So whenever you save a Pages document, or you want to put an image somewhere you can share it later, you can do that via the Files app on iOS and iPadOS.
On the Mac, it's even more straightforward. When you created your Dropbox account, a Dropbox folder was added to your Mac.
Any document you put in that folder is then automatically made available in the Dropbox folder of your other Macs. Also in the Files app on iPhone and iPad, and also in the online dropbox.com.
Using Dropbox in practice
You do have to keep everything in that Dropbox folder on your Mac, but then you had to keep everything in your iCloud folder to use that service. It just means thinking about how you want or need to organize your files.
It's true that you'll never entirely rid yourself of iCloud. And it's true that it is invariably more convenient having just the one cloud storage so that you know where to save everything, and you know where everything is.
However, iCloud is best at the kind of cloud syncing you don't have to think about, such as app preferences and Apple Watch backups. Let it take care of those, and you can use Dropbox for your work.
And when you need to share a file from iOS with someone, you can tap through the Files app and choose Share. On the Mac, you can just right-click and choose Copy Dropbox Link, then paste that into Messages or Mail.
By itself, that isn't dramatically quicker for the sender than getting an iCloud Drive link, but it is for the recipient. They get a link they can click and while that takes them to Dropbox.com, it doesn't need them to join up.
So file storage is much the same between iCloud and Dropbox, but file sharing remains a lot easier.