» » »
Best Dark Sky alternatives for iOS 16 in 2023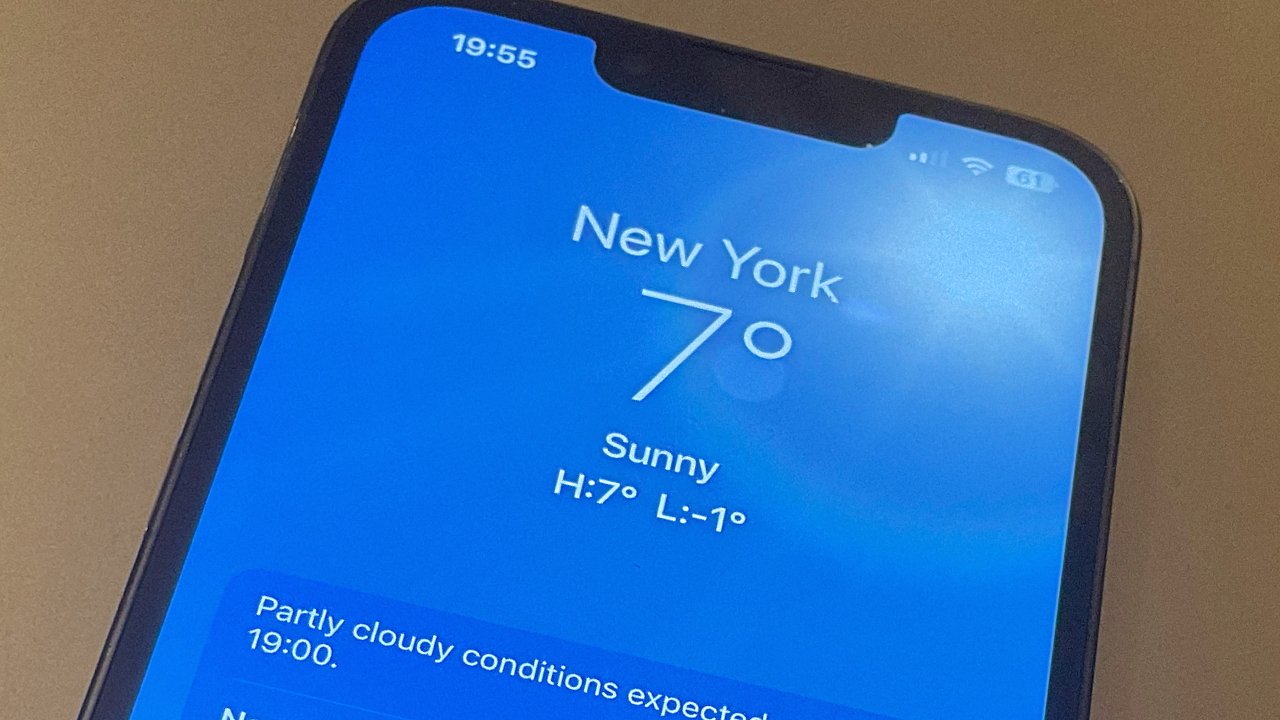 The beloved Dark Sky weather app has been killed by Apple. It will be missed, but there are strong alternatives — including Apple's own.
If you're a Dark Sky fan, do take a moment to try out Apple's stock weather app. It has been radically improved from its old barebones form, and most of that improvement comes from the now late, lamented Dark Sky.
Apple has revamped how its weather app looks and feels, but the key improvements are in how it has subsumed what used to be favorites in Dark Sky. Most notably, Apple's Weather app now includes Dark Sky's famous "rain starting in 7 minutes, ending in 23 minutes" kind of notifications.
Although note that even though Weather offers this level of detail just as Dark Sky did, it's no more or less accurate. If you're in an area where Dark Sky was always wrong, Apple's Weather app will be too.
But Apple's stock weather app has this feature now, and it has had a truly gorgeous redesign that presents a lot of information in a very concise form. You could do far worse than just switching over to Weather.
However, there are other third-party alternatives — and at least one of them has been busy.
CARROT Weather updates for Dark Sky users
Brian Mueller, developer of the CARROT Weather app, told AppleInsider that he's specifically added what he calls an "inline layout" to make Dark Sky users feel at home.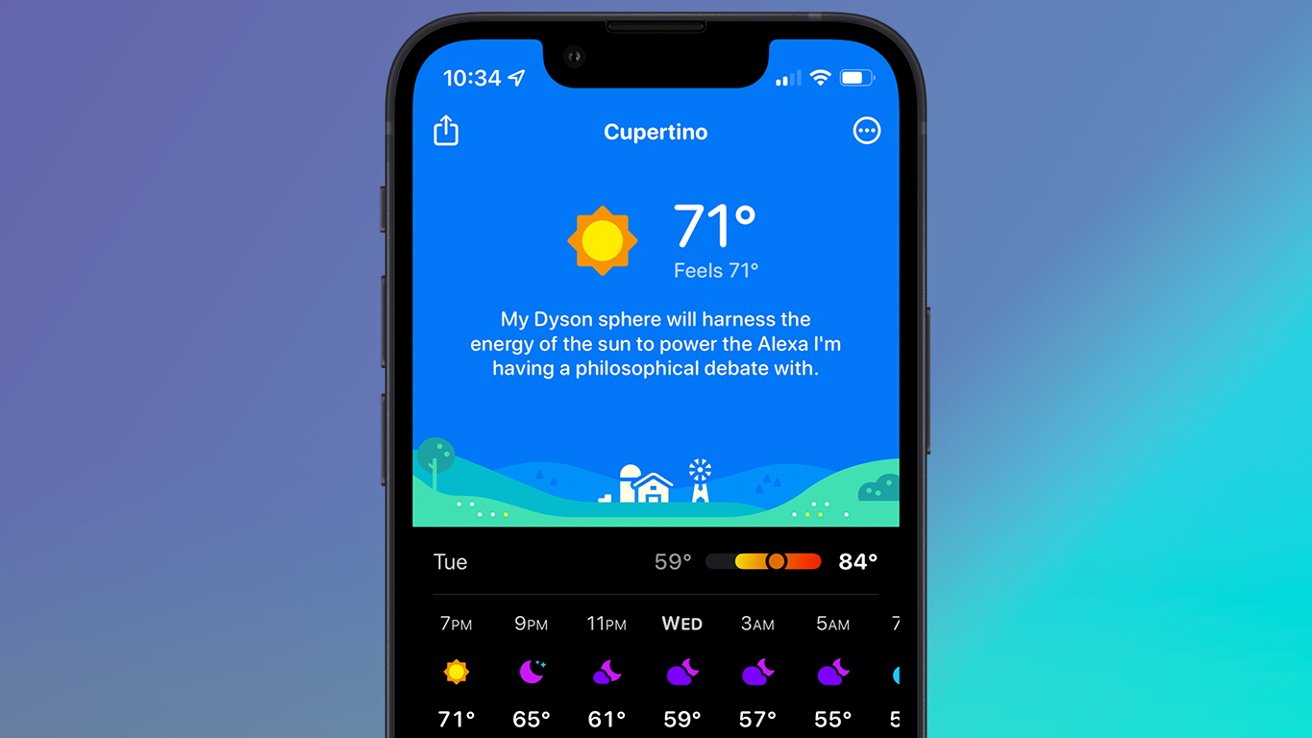 "Inline has a familiar vertical layout [to Dark Sky], with a mini radar map, a data point picker, and inline daily details," he says. "All users have to do is visit the Layout Gallery to add the Inline layout - then they can further customize the layout to make CARROT's interface perfect just for them."
What's more, CARROT Weather is offering its first-ever discount to new users who have Dark Sky installed on their iPhones.
"[For] a limited time," says Mueller, "new users who have Dark Sky installed on their iPhones will be offered a special one-time-only discount of 25% off Premium Ultra during onboarding - $29.99/year (with a 7-day free trial) instead of $39.99/year."
Note that Carrot Weather is free, but certain features are locked behind subscriptions, which start at $14.99 and can go up to $29.99 per year.
Ventusky
Using an intuitive "weather layer" system, Ventusky gives you a plethora of information at a glance. For example, you can quickly look up temperature and temperature anomalies, cloud cover, radar, snow cover, dew point, air quality, and more.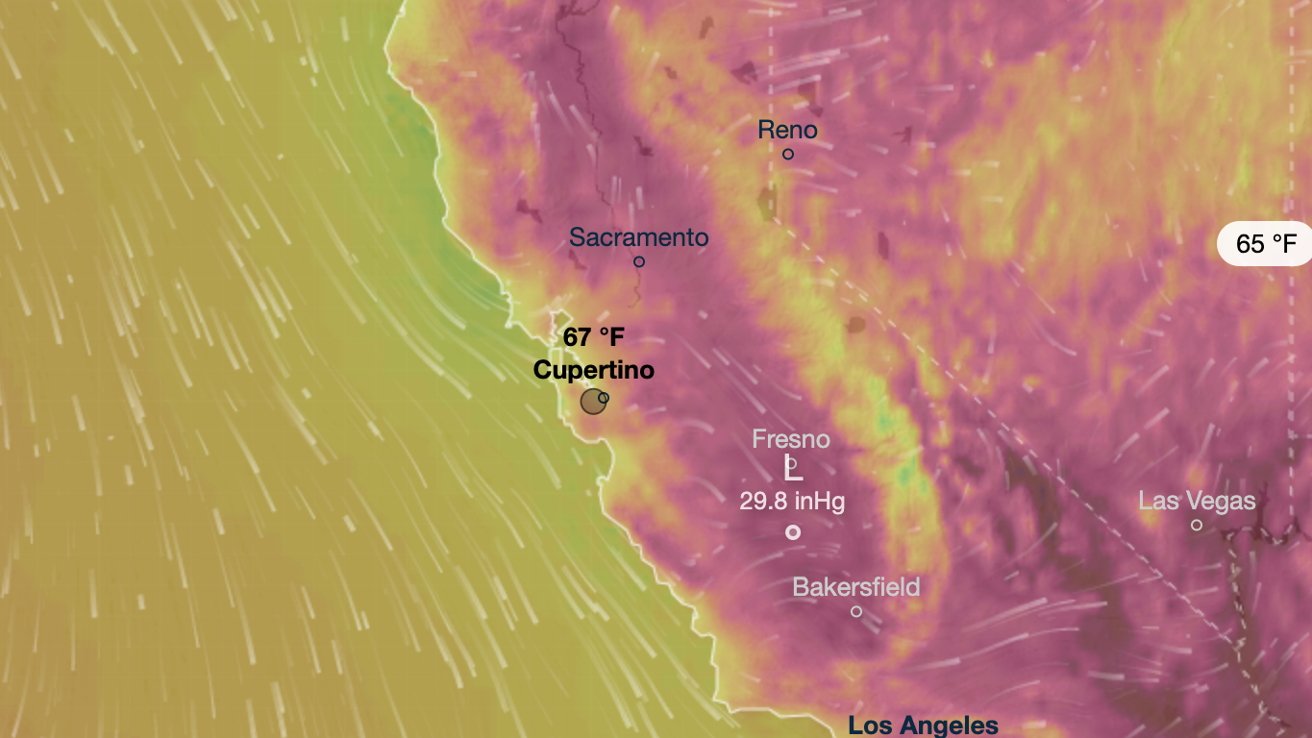 It also includes two different widgets for forecast and radar in multiple sizes.
Weather Underground
Popular with thermometer-watchers around the world, Weather Underground is one of the top weather apps in the App Store.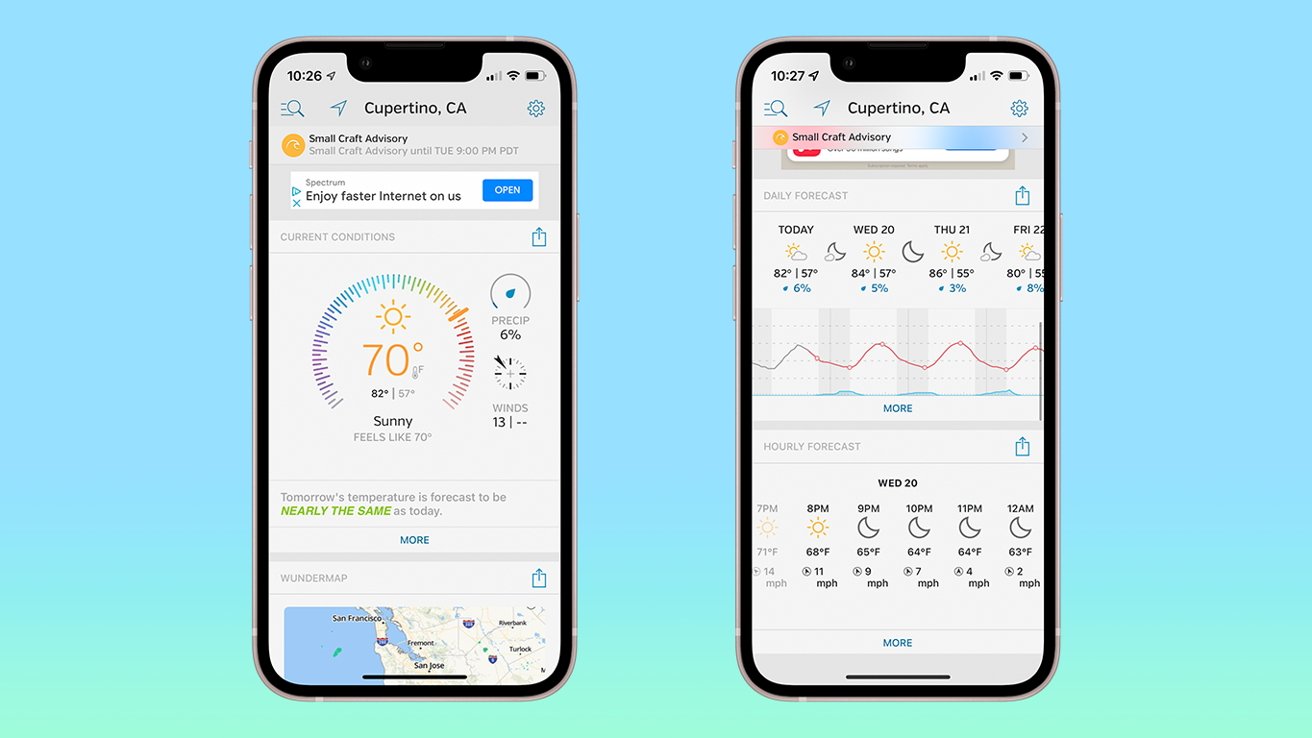 Weather Underground uses its own data from over 250,000 Weather Underground-owned stations and a proprietary forecast model to give accurate hyperlocal forecasts.
Weather Underground is free but is ad supported. Users can remove ads for $1.99 per year, or choose a subscription for premium features for $19.99 per year, or $3.99 per month.
Geometric Weather
If you like lightweight, minimalist weather apps, Geometric Weather is one of the best. It provides real-time temperature, air quality, a two-week weather forecast, and local alerts for severe weather conditions.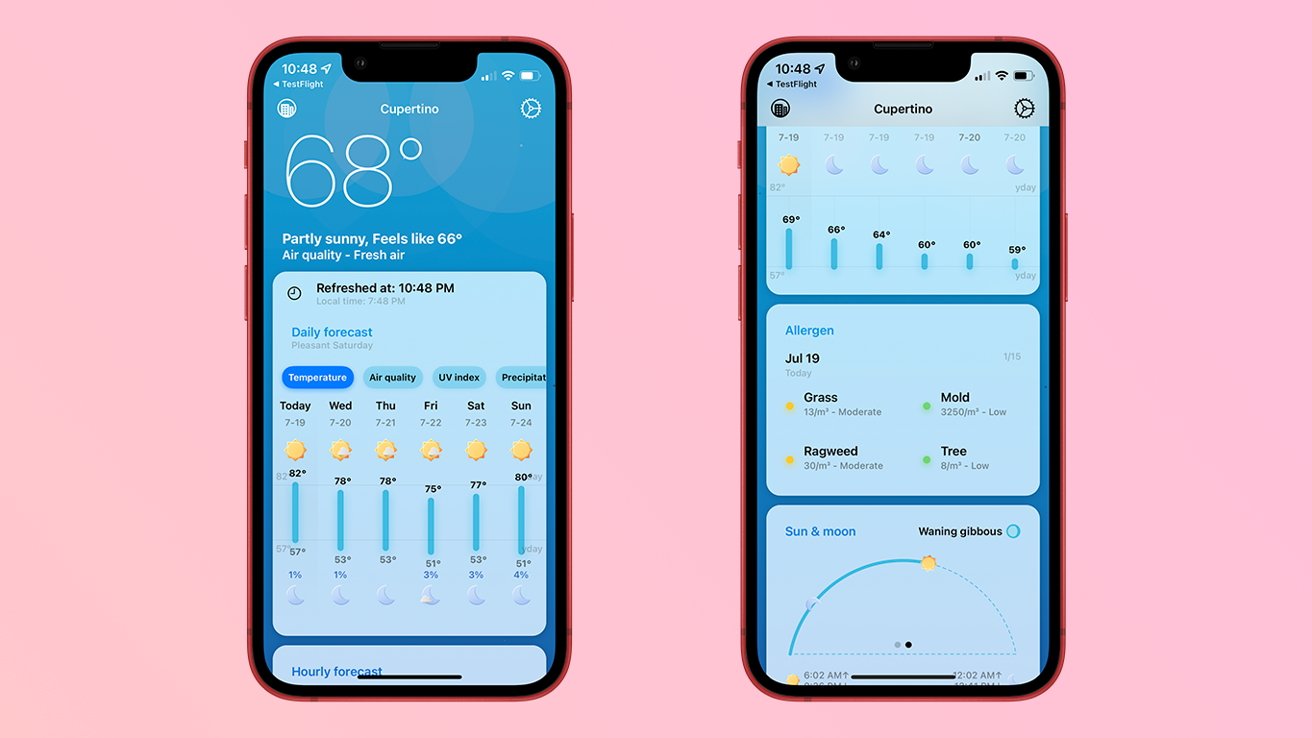 Geometric Weather also gets its data from AccuWeather rather than OpenWeatherMap, which most other free apps tend to use. AccuWeather is allegedly more accurate than apps that use OpenWeatherMap.
Geometric Weather is free and absent of ads, but there's a caveat to using it — it's still only available as a TestFlight app. A public version has been released for Android users on the Play store, though, so hopefully it will come to the iOS App Store soon.