» »
How to download Apple's iPhone repair manuals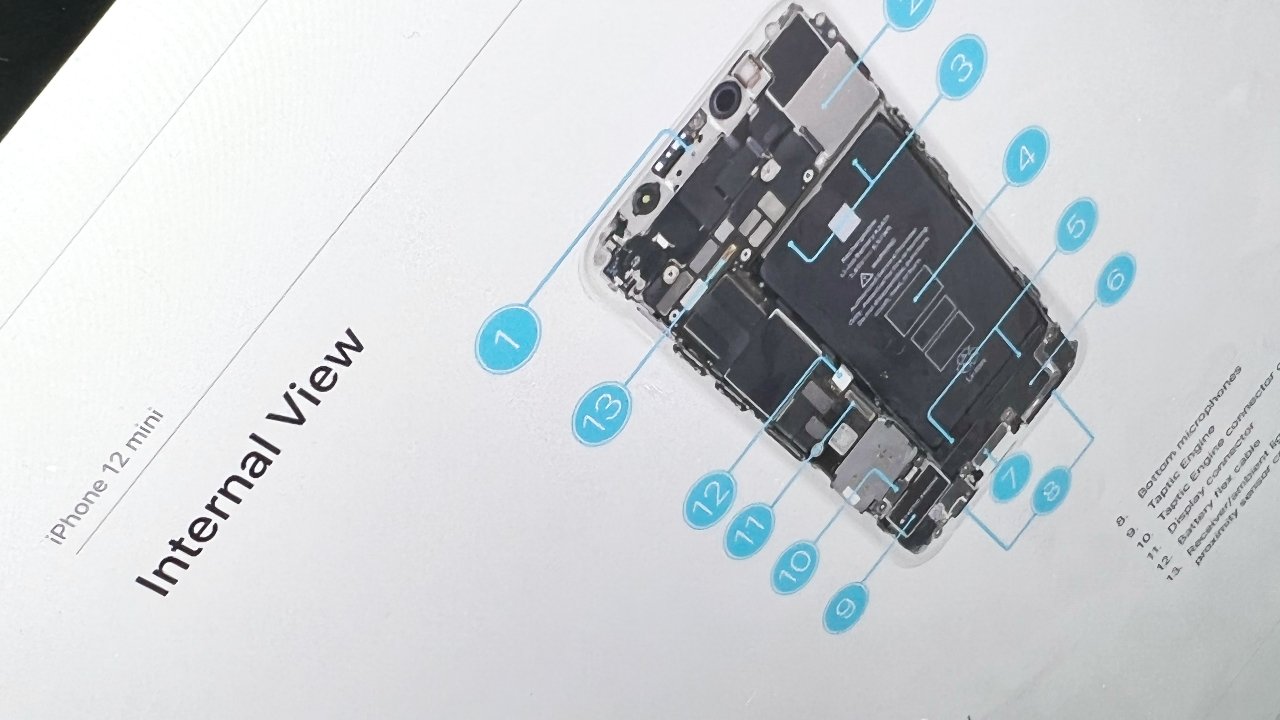 Whether you're planning to fix your iPhone screen, or you're just curious to see what the new Self Service Repair program entails, you can now download Apple's instructions to get all of the details.
Apple has launched its promised Self Service Repair program for iPhones, and if nothing else, it's going to tell people just how involved repairing these devices is. In practice, it's unlikely that many regular consumers will go through the process of repairing their devices.
But even if they don't, it's now possible for everyone to see what they're paying for when they take an iPhone in to be fixed. It's fascinating how detailed Apple's instructions are, right down to when you cannot re-use a screw you've just taken out of an iPhone.
So whether it's for actual, practical need because you're going to do this, or it's for a quite incredible look inside how finely engineered iPhones are, Apple has two new sets of documentation for you.
Both can be read online, but they are in PDF form so they can also be downloaded from the same link. In Safari, hover your cursor over the bottom middle of the page on screen, and controls including a download button appear.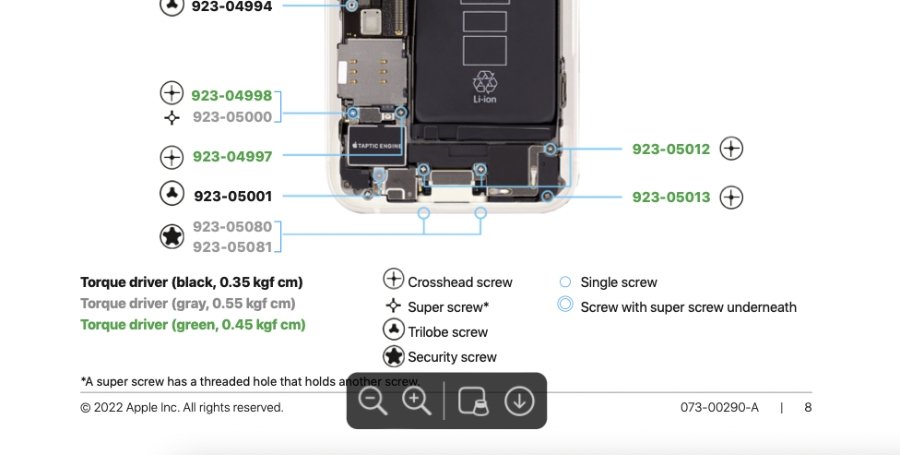 Apple's repair overview
Apple runs this new service, and it is promoting this ahead of any possible future legislation that requires manufacturers to provide a Right to Repair service. But it's also distancing itself from the process.
So there's no big banner headline on Apple's official site about how you can save on repairs this way. Apple's also running the whole operation through a new company.
In keeping with that slight distancing, the first documentation of the two that Apple has released spends much time telling you to use Apple Stores to get your repairs done.
"We believe customers should have access to safe and reliable service and repairs that do not compromise their security, their privacy, or the functionality of their device," says Apple in its new "Expanding Access to Service and Repairs for Apple Devices" document.
"We also know that a repair is more likely to be done correctly when it's performed by skilled, trained professionals," it continues, "using genuine Apple parts engineered for quality and safety, and tools designed for the repair."
Then it does undermine some of this by trying to make it sound impressive that every Apple repair technician has had "more than a dozen hours" of training.
Nonetheless, this manual is a wide-ranging guide to what Apple is doing, and how it's hoping the service will be used. For a deeper, more specifically focused look, there's the actual self repair service manual.
Apple Repair Manuals
The direct and store links both take you to the same list of all Apple manuals, whether for repair or not. Currently there are 130 listed, and they range from the Mac Studio Quick Start Guide, to the iPhone 13 Pro Repair Manual.
At present, there are nine such repair manuals, all for the iPhones that are included in the Self Service Repair program:
iPhone 12
iPhone 12 mini
iPhone 12 Pro
iPhone 12 Pro Max
iPhone 13
iPhone 13 mini
iPhone 13 Pro
iPhone 13 Pro Max
iPhone SE (3rd generation)
Each is broken down into sections starting a basic overview of the iPhone in question, followed by one about safety during repairs. Finally there are the procedures for conducting repairs, ranging from changing the battery or replacing a screen, to fixing cameras and the Taptic Engine.
Once you get into these procedures, you see detailed step-by-step instructions for the repair. And each step is accompanied by an annotated photo illustration.
With around 80 pages per repair manual, a lot of the steps are the same or very similar across the different models. So if you are just curious to see what a repair entails, you could really read any of them.
Whereas, naturally, if you're going to do such a repair, you need to find precisely the right manual, and study it.
"Read the entire manual first," says Apple in the introduction to every repair manual. "If you're not comfortable performing the repairs as instructed in this manual, don't proceed."