» »
How to get Apple's iPhone user manual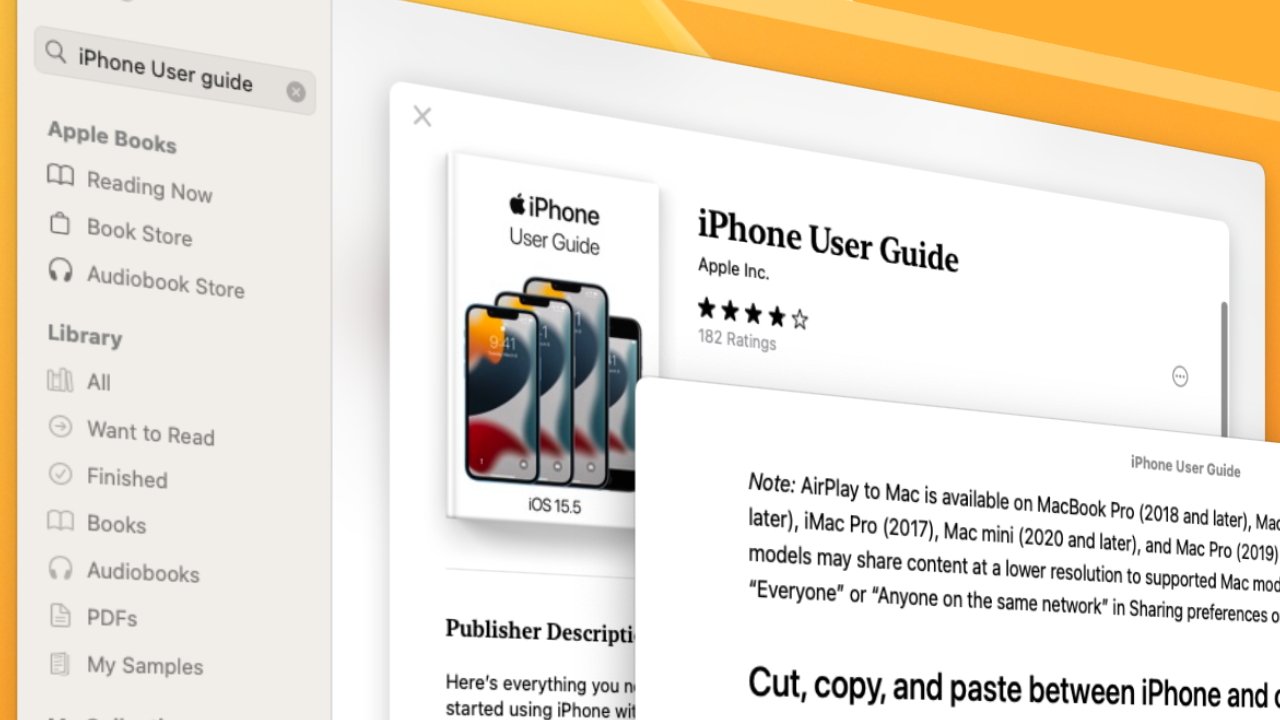 A viral video decries that there is no iPhone user manual. So, it's a good thing there are some easily downloadable, straight from Apple.
If you don't know — and that is the point, few do — then what "Today Years Old" on Twitter has just demonstrated, looks like a fake. He takes a photo from his iPhone like he's picking up some salt, then "drops" it onto his iPad, where it then magically appears.
Maybe it's not something you would do every day, but it is something you can do. It's startlingly useful, and it's also something that Apple has not shown off recently in a product event.
But what there is, and has been for about 10 years, is a really comprehensive iPhone user guide. It's waiting for you online in a couple of different forms, too, with the downloadable Apple Books version clocking in at over 700 pages.
You can leap straight to the iOS 15.5 edition of the user guide, currently the latest one. But Apple recommends that you instead open the Apple Books Store and search for "iPhone User Guide," in order to always find the most recent edition.
Apple makes that recommendation in its iPhone User Guide's user guide. There's an Apple support document that explains each of the places you can get the user guide from.
As well as the Apple Books version, you can read the entire guide in Safari right on your iPhone. And, of course, you can search any version of the guide when you're looking for something specific.
It's a long time since Apple devices came with manuals in the box. They're still being written, and they are still excellent reads.