» » »
How to link two or more Apple Notes in macOS Sonoma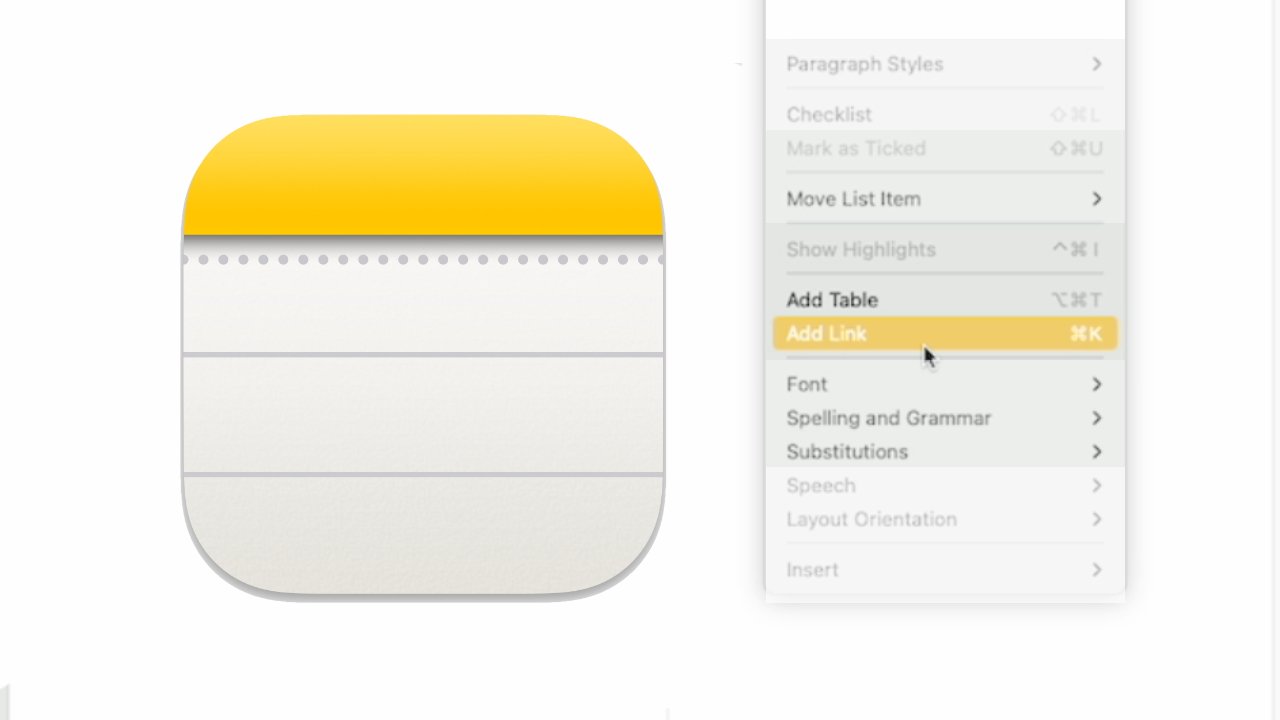 Finally, the new macOS Sonoma will let you link two or more Apple Notes, so you can build up a contents list of related notes. Here's how to do it.
Even after Apple abandoned the old Marker Felt font and turned Apple Notes into a serious application, you couldn't call it a full-featured one. Over the years, it's had more and more added to it, but until now it's lacked the ability to link one Note to another.
Or at least, it's lacked an Apple first-party way. Hookmark, available in Setapp, was able to create links between notes, and it remains more powerful than Apple's new system.
However, Apple's new system is good because it is simple, and it scratches an itch.
If you are writing a lot of related notes, you could already put them in a folder — or a smart folder. But now you could, say, write a packing list in an Apple Note and link that to a separate one where you've jotted down what needs charging before you go.
Or if you share Notes with a team, you can have a main one that everyone sees, but add into it links for notes that are only needed by HR.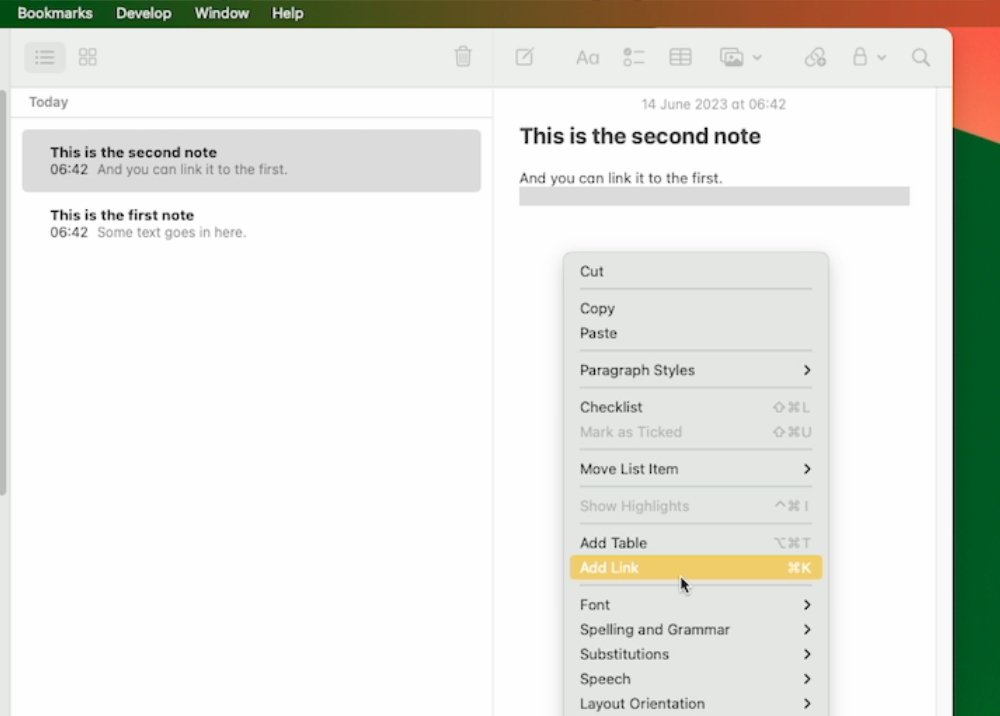 How to use the new Apple Notes links in macOS Sonoma
Write a new Note, or click inside an existing one
Right click and choose Add Link
In the dialog box that appears, start typing the name of an existing Note
Either give the link a name, or choose Use Note Title as Name
Click OK
As soon as you do this, a link is created in the current Note. It shows as a typical Notes yellow and underlined link, and has either the title of the Note it's linked to, or the text you chose.
Click on that link and, naturally, you go to whatever other Note you specified. That Note appears in the same window, it doesn't open a new one.
So you can't use this to have two related notes open at the same time. To do that, you still have to choose the Window menu in Apple Notes, and select Open Note in New Window.
Also, if you are working in Notes across different versions of macOS, the link will only even show up in macOS Sonoma.