» » »
How to use 'New Folder With Selection' feature in macOS Ventura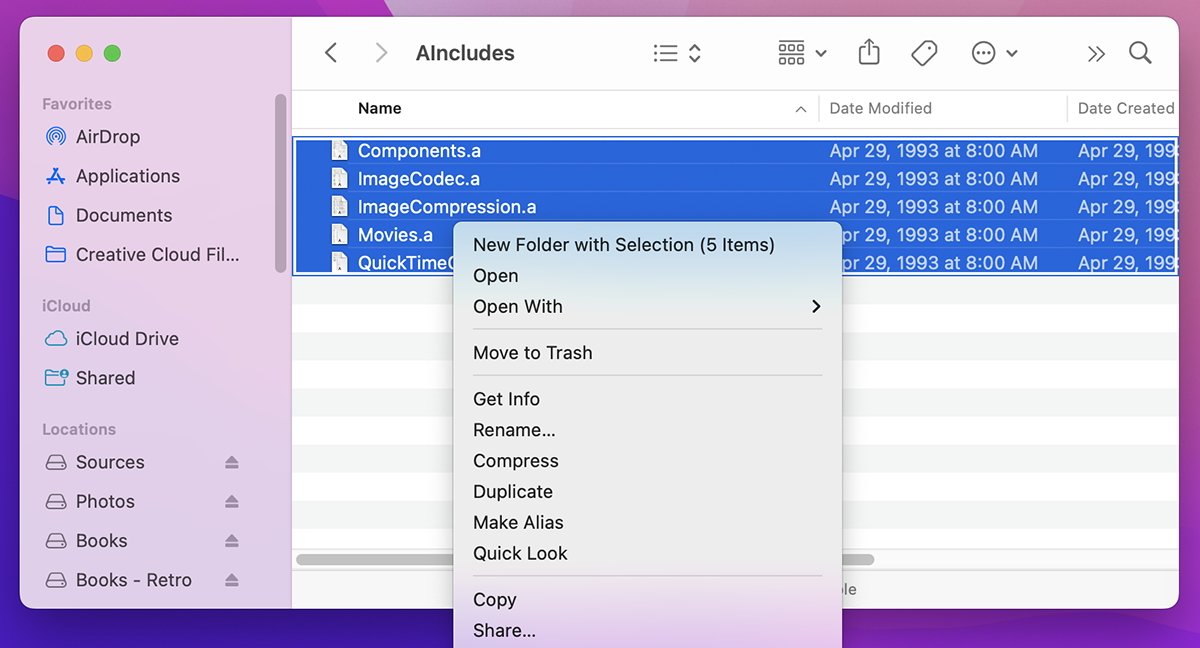 In macOS Big Sur, Apple added the very useful New Folder With Selection command to Finder. Here's what it does, and how to use it.
The macOS Finder has had a contextual popup menu for decades. Control-clicking, or right-clicking anywhere in the Desktop pops up a menu with several useful commands on it such as New Folder, Get Info, Move to Trash, and others.
But starting in macOS Big Sur Apple added a great new command to the top of the popup menu if items are selected in the Finder when Control-clicking: New Folder With Selection.
If you select two or more items in the Finder, then Control-click or right-click them, the New Folder menu item changes to New Folder With Selection. Selecting that menu item will automatically create a new folder in-place, with a cool little hop animation, and then moves the selected items into it - all in one step.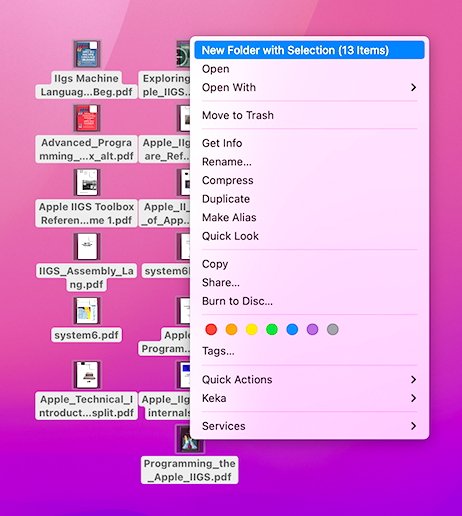 How to use "New Folder With Selection" in macOS Ventura
Select two or more item in any Finder window, or on the Desktop.
Hold down the Control key and click on them, or right-click on them.
Select "New Folder with Selection" from the popup menu.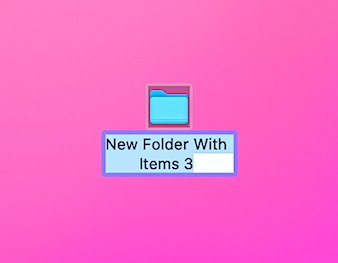 Opening that folder reveals all your selected items, ready for opening, sorting, or renaming: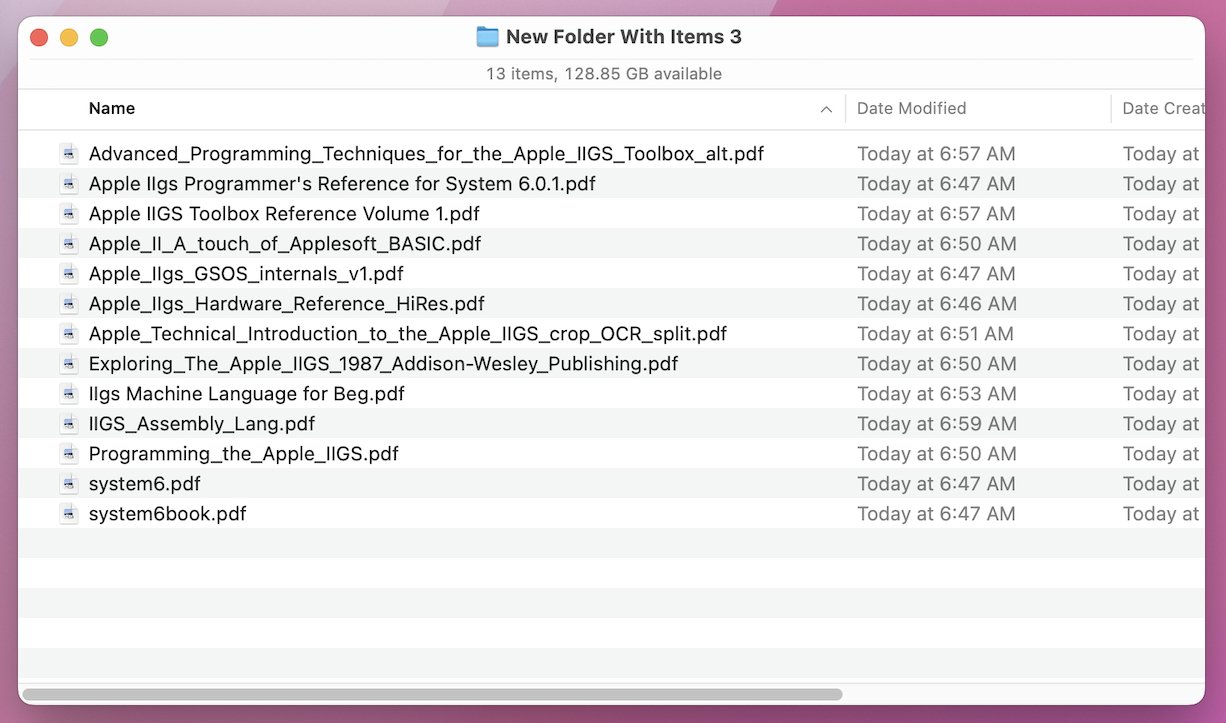 This minor new feature is a great time saver: You can now make a folder and put items into it with one click: no more having to hit Command-Shift-N to make the folder and then a 2nd and 3rd motion to select and drag items into it.
Once created, the Finder even selects the name of the folder for you - ready for typing so you can give it a new name.
The new menu item is actually also present on the Finder's "File" menu when used in the same context. But being able to use it directly on the Desktop with one click without having to go to the "File" menu is brilliant.
Once you try out the new Finder contextual menu command, you'll wonder how you ever got along without it. In fact, after using it a few times, the new command becomes oddly addicting - there's power in being able to drive a large set of files into a new folder with a single click.
Hopefully in the future Apple will realize there are a lot more items that could be added to Finder's contextual menu. The menu has remained largely unchanged from the '90s Finder and there's a lot more functionality that could be added to speed workflows up.
Possible commands such as "Send to" with any storage destination, the ability to bulk-rename items, or adding some kind of password-protection to file items would be great. A Share sheet on the popup menu to send selected items to Notes, Photos, or Reminders, and then delete them from the Desktop in 1 step would be great.
Actually, a "Share" item does already exist on the popup menu, but not all apps are supported, and not all file types can be sent to other apps currently.
All-in-all New Folder with Selection is a welcome and long-needed addition to Finder's contextual menu.