» » »
How to watch HBO Max on your Mac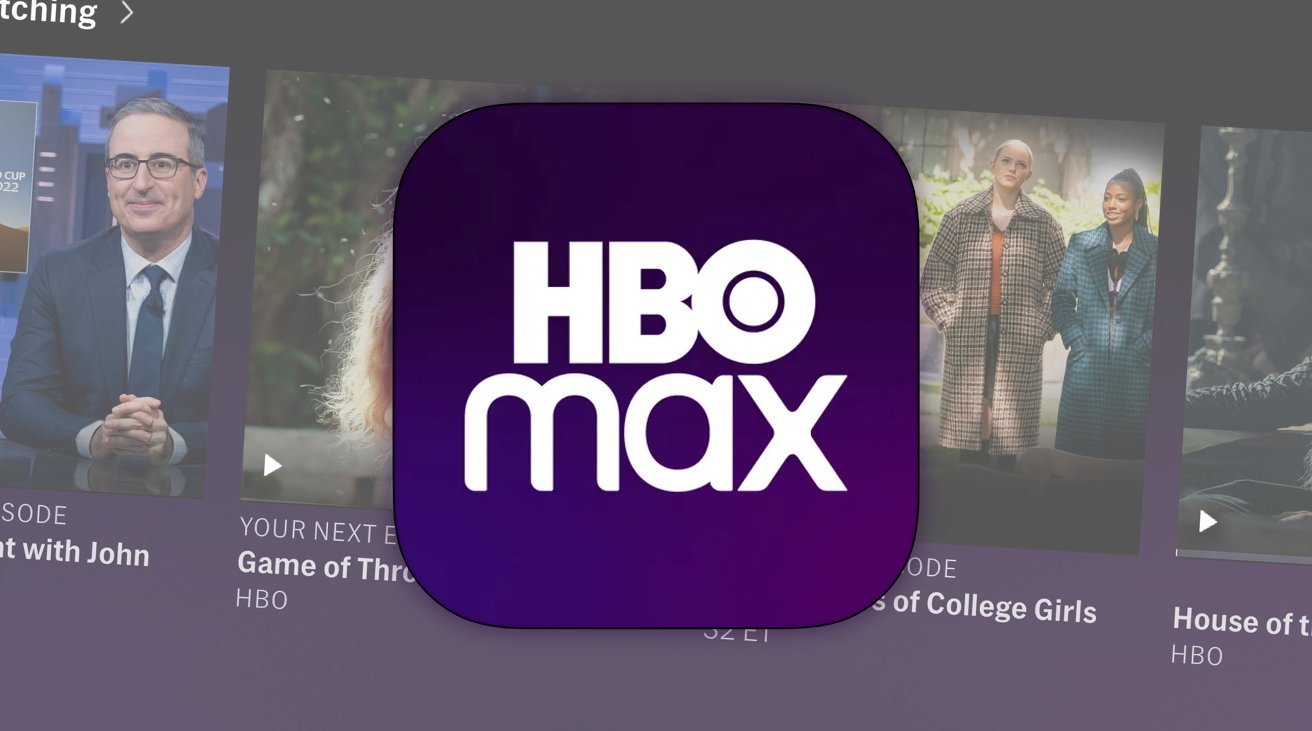 AppleInsider may earn an affiliate commission on purchases made through links on our site.
HBO Max is the home of big-name shows such as "Game of Thrones" and "Last Week Tonight." Here's how to watch it all on your Mac.
HBO is known as the home of some of the biggest shows on the planet. From "The Sopranos" and "The Wire to "The Larry Sanders Show" and "Westworld," there's a lot of fantastic shows and films to enjoy in its catalog.
While it was originally a cable-only property, HBO made a name for itself from its excellent productions. A shift over to the digital realm was inevitable, and it has continued to thrive to a new audience that doesn't necessarily have a cable TV package.
Though we're referring to HBO in general, there's actually two distinct offerings provided under the HBO name.
HBO, formerly using the app HBO Now and still accessible via HBO Go on some devices, provides streams of all of the hit HBO series, including movies, specials, and other content.
HBO Max is an extended version of HBO, which adds in more classic TV shows and blockbuster movies from the Warner Bros catalog, as well as Max Original programming.
Unusually for a streaming service, you may not necessarily have to pay for it. If you have a cable or satellite TV package with HBO, there's a chance you could have access to the HBO or HBO Max streaming apps.
Of the two, you're best off getting HBO Max, simply because you're getting more content to be able to watch, and without any extra cost. However, if you're getting HBO access for free due to paying for HBO more conventionally, that's going to be enough for most without paying extra.
How much is HBO and HBO Max?
A subscription to HBO Only costs $14.99 per month. That includes all of HBO's original series and films, with 4,000 hours of content offered without ads, and with most content in HD with some movies in 4K.
HBO Max is sold in two different tiers: With Ads and Ad-Free. With Ads is cheaper, but you are limited to HD streams, and you cannot download shows for offline viewing. Ad-Free includes select 4K movies, downloads, and streaming in other countries that has HBO Max.
With Ads costs $9.99 per month, or $99.99 per year.
Ad-Free costs $14.99 per month or $99.99 per year.
Given the pricing difference, unless you're able to get access for free, you're better off paying for Ad-Free HBO Max rather than HBO-only. The two plans cost the same but HBO Max provides more content.
How to watch HBO and HBO Max on macOS
Despite being practically the same service, there is a small difference in how you can watch either HBO or HBO Max on your Mac.
HBO Max app
The easiest way to get going with HBO Max is to download the HBO Max app from the Mac App Store. While originally made for the iPad, it will still run on Apple Silicon Macs.
The app is 61.4MB in size, and requires macOS 11.0 or later running on Apple Silicon.
Since it's originally an iPad app, the interface in macOS is practically identical to its tablet-based version. That includes the usual tiled menu for finding shows, search options, and media controls.
You can also set up to five viewer profiles in the app, allowing multiple users to have their own viewing progress records and recommendations. There are download options available, so you can watch shows and movies offline on the Mac, which is useful for MacBook Pro and MacBook Air owners.
While you can sign up for a subscription through the website, it is also possible to use in-app purchases to buy subscriptions to the service.
However, you cannot use the app to watch on a HBO-only subscription, just the HBO Max versions.
In a browser
Both HBO and HBO Max can be watched via a web browser, and with practically identical ways to access. You simply go to the relevant website, either HBO.com or HBOMax.com, and click Sign In at the top right of the page.
After authenticating, you'll be greeted with an interface that's fairly similar to the mobile and macOS app for HBO Max, with media controls also available once you start watching content.
According to HBO Max's support pages, you need a Mac running OS X 10.10 (Yosemite) or later for browser-based viewing. While you can watch it on a variety of browsers, the "officially supported" list includes the latest versions of Chrome and Firefox, and Safari version 12 or later.
Third-party - Clicker for HBO Max
While you could use the official HBO Max app or the browser, Clicker for HBO Max by DBK Labs offers a different way to watch content on the service.
Clicker for HBO Max provides users with a way to launch HBO Max directly from the dock. If you have multiple profiles on an account, Clicker can enable you to automatically skip the "Who is Watching?" screen and automatically go into your profile.
The app also enables what it refers to as true full-screen video playback, as well as a picture-in-picture mode complete with video playback controls. There's options to access content quickly from the Menu Bar, and if you have a MacBook Pro with a Touch Bar, you can use that too.
These options are customizable, so you can enable or turn off features like automatic intro skipping depending on your viewing preference.
Clicker for HBO Max is available for $7.99 from the developer's website.