Amazon leaks full Adobe InDesign CS4 feature list, screenshots
By AppleInsider Staff
Thursday, September 18, 2008, 03:00 pm PT (06:00 pm ET)
Online retailer Amazon.com has leaked details of Adobe InDesign CS4 on its website, revealing a slew of screenshots and features such as Live Preflight, conditional text, SWF file export, interface enhancements, and an availability date of November 1st, 2008.

An capture of the Amazon page, which was visible in the public domain until recently, is being republished below for reader appreciation. The software is due for a public unveiling, alongside the remainder of Adobe's Creative Suite 4.0, next Tuesday.

"New Adobe InDesign CS4 software breaks down the barriers between online and offline publishing. Now you can create compelling print materials, immersive content for playback in the Adobe Flash Player runtime, and interactive PDF documents all with beautiful typography and stunning design. InDesign CS4 professional page layout software is the ideal tool to deliver sophisticated layouts for traditional and online media."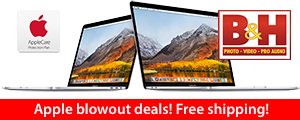 2018 13" Touch Bars
Price
Save
2.3GHz/8GB/256GB (Gray)
$1,699.00+
$100
2.3GHz/8GB/512GB (Silver)
$1,879.00+
$20
2.3GHz/16GB/512GB (Gray)
$2,099.00+
$100
2.7GHz/16GB/512GB
$2,449.00+
$50
2.7GHz/16GB/1TB
$2,849.00+
$50
2018 15" MacBook Pros
Price
Save
2.2GHz/16/256GB/555X
$2,215.00+
$185
2.2GHz/32/1TB/560X
$3,449.00+
$50
2.6GHz/16/512GB/560X
$2,575.00+
$224
2.6GHz/16/1TB/560X (Gray)
$2,999.00+
$200
2.6GHz/32/1TB/560X (Gray)
$3,399.00+
$200
2.6GHz/32/2TB/560X (Gray)
$3,999.00+
$400
Click here for dozens more configurations
+ Free shipping within the contiguous U.S.
Lowest Prices Anywhere!

13" MacBook Pros
Price
You Save
3.1GHz/8GB/256GB Gray
$1,679.00
$120.00
3.1GHz/8GB/256GB Silver
$1,704.00*
$95.00
3.1GHz/8GB/512GB Gray
$1,849.00*
$150.00
3.1GHz/16/512GB Gray
$2,099.00
$100.00
15" MacBook Pro
Price
You Save
2.8GHz/16/256/555 Silver
$2,199.00*
$200.00
2.8GHz/16/256/560 Gray
$2,299.00
$200.00
2.9GHz/16/512/560 Gray
$2,599.00
$200.00
2.9GHz/16/1TB/560 Gray
$2,999.00
$200.00
3.1GHz/16/512/560 Gray
$2,799.00
$200.00
3.1GHz/16/2TB/560 Gray
$3,899.00
$300.00

*

price with Promo Code:

APINSIDER

prices.appleinsider.com for more configurations