Apple releases software update for new MacBook Air
By AppleInsider Staff
Wednesday, June 13, 2012, 03:16 pm PT (06:16 pm ET)
After being debuted only two days ago, Apple's refreshed MacBook Air is getting its first software update to resolve certain graphics and performance issues.

Apple on Wednesday rolled out "MacBook Air (Mid 2012) Software Update 1.0" which brings fixes for improved graphics stability, flash performance and external display support.

This is the second software fix to come out for a product released at WWDC on Monday and follows a Retina Display MacBook Pro trackpad update from Tuesday.

Apple's new MacBook Air line was upgraded to run on Intel's Ivy Bridge Core i5 and i7 CPUs and a teardown of the device reveals that a new flash memory connector is being used to interface with the unit's up to 512GB SSD.





The 1.06GB update requires OS X 10.7.4 or later and can be downloaded via Software Update or Apple's Support Pages.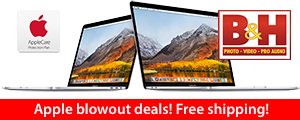 2017 12" MacBooks
Price
Save
1.2GHz/8GB/256GB (Gold)
$799.00+
$500
1.2GHz/8GB/256GB (Rose Gold)
$799.00+
$500
2018 13" Touch Bars
Price
Save
2.3GHz/8GB/256GB (Gray)
$1,649.99+
$150
2.3GHz/8GB/512GB (Silver)
$1,879.00+
$120
2.3GHz/16GB/256GB (Gray)
$1,949.00+
$50
2.7GHz/16GB/512GB
$2,449.00+
$50
2.7GHz/16GB/1TB
$2,849.00+
$50
2018 15" MacBook Pros
Price
Save
2.2GHz/16/256GB/555X
$2,549.00+
$50
2.2GHz/16/512GB/555X
$2,575.00+
$225
2.9GHz/16/1TB/560X
$3,199.00+
$300
2.9GHz/32/2TB/560X (Gray)
$3,999.00+
$700
2.9GHz/32/4TB/560X (Gray)
$5,999.00+
$700
Click here for dozens more configurations
+ Free shipping within the contiguous U.S.
Lowest Prices Anywhere!

13" MacBook Pros
Price
You Save
3.1GHz/8GB/256GB Gray
$1,679.00
$120.00
3.1GHz/8GB/256GB Silver
$1,704.00*
$95.00
3.1GHz/8GB/512GB Gray
$1,849.00*
$150.00
3.1GHz/16/512GB Gray
$2,099.00
$100.00
15" MacBook Pro
Price
You Save
2.8GHz/16/256/555 Silver
$2,199.00*
$200.00
2.8GHz/16/256/560 Gray
$2,299.00
$200.00
2.9GHz/16/512/560 Gray
$2,599.00
$200.00
2.9GHz/16/1TB/560 Gray
$2,999.00
$200.00
3.1GHz/16/512/560 Gray
$2,799.00
$200.00
3.1GHz/16/2TB/560 Gray
$3,899.00
$300.00

*

price with Promo Code:

APINSIDER

prices.appleinsider.com for more configurations