Apple reseller, Apple retail to open shops in Glasgow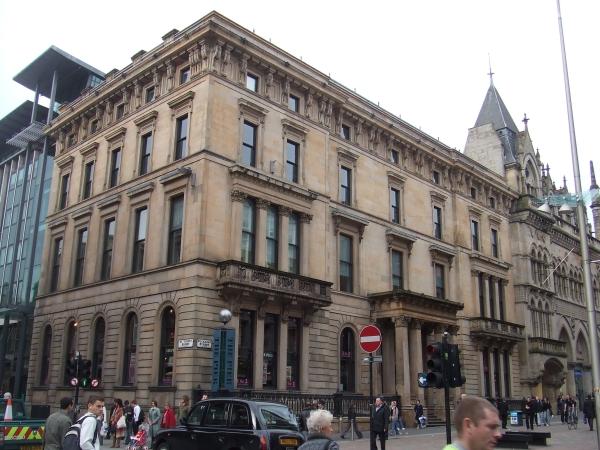 Scotsys this week will officially take the wraps off Scotland's first Apple Premium Reseller outlet in Glasgow, which will be followed some time down the road by one of Apple Computer's own retail shops.
The Scotsys premium retail outlet, which will open to the public on Saturday November 4th at 164 Great Western Road in Glasgow, will mimic the shopping experience of Apple's own retail stores by showcasing the full line of Apple Macs and iPods in a customer-friendly environment.
Visitors to the store will be treated to the same hands-on experience offered at Apple's boutiques, including the ability to test-drive the company's newly designed MacBook and MacBook Pro, as well as its holiday lineup of iPod digital music players.
The reseller plans to host a number promotions and special deals that will be available as part of the grand opening, including a free iPod nano to this first ten shoppers and a grand prize drawing for a new Intel-based iMac.
"The inroads made by Scotsys within Scotland is underscored by this major investment into our Glasgow retail outlet," said John McAleenan, Scotsys Managing Director. "It is great to be a part of Apple's ongoing success with our new Apple Premium Reseller store."
Like Apple's retail stores, knowledgeable sales staff at the Scotsys location will offer service and advice for both consumer and professional users. It will also host in-store demonstrations and expert training to help customers get the most out of their new Mac purchases.
Meanwhile, plans for the first Apple-run retail store in Glasgow are also coming to a head this week. As first hinted in an AppleInsider report for earlier in the year, the Cupertino, Calif.-based Mac maker has been shopping for as many as 20 additional UK-based retail store fronts.
Site of the future Apple Store Glasgow
A building planning application filed with Glasgow's Planning and Development agency reveals that Apple hopes to renovate a building at 147 Buchanan Street in the city's primary shopping district, turning it into a two-story retail outlet.
According to the filing, Apple is looking to remove the location's existing mezannine floor and replace it with a new stone floor. It also plans to adorn the shop's rear wall and ceilings with stainless steel panels.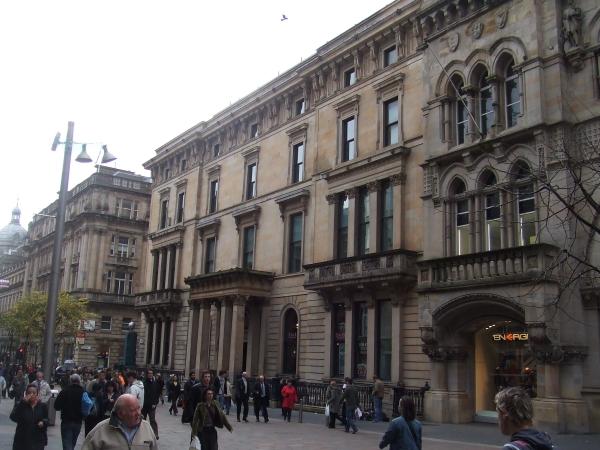 Site of the future Apple Store Glasgow
Inside, the company has proposed a glass spiral staircase to the left of the main entrance that will connect the ground and mezzannine levels. Genius and iPod bars will be located on the upper level, according to the filing, while the basement will be used for storage.
Apple hopes to begin the renovations, which will cost an estimated £1,1,68,000, in February. An estimated completion date has been set for July.
AppleInsider has affiliate partnerships and may earn commission on products purchased through affiliate links. These partnerships do not influence our editorial content.