Apple iTV availability to escape Macworld Expo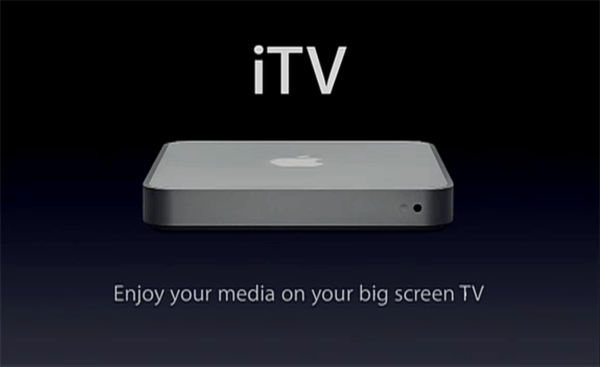 AppleInsider is supported by its audience and may earn commission as an Amazon Associate and affiliate partner on qualifying purchases. These affiliate partnerships do not influence our editorial content.
Apple Computer chief executive Steve Jobs should have more to say about the company's forthcoming iTV set-top media hub at next week's Macworld Expo in San Francisco, but the launch party may have to wait a few more weeks.
Despite efforts to the contrary, the Cupertino-based company will reportedly stay a plan to push the streaming media device into the hands of consumers during the first half of the month. Instead, it's working to abate a series of quality assurance-related concerns stemming strictly from the gadget's operating system software.
People familiar with the matter say Apple now aims to begin shipping iTV (likely under a different product name) in late January or early February. They added that the additional time is necessary to fine-tune an embedded version of the Mac OS operating system that will reportedly run on the device — a most vital component responsible for ensuring a flawless user experience on the consumer end.
Since introducing iTV last September to a crowd of invited guests at the Yerba Buena Center for the Arts Theater in San Francisco, Apple has said little of the $299 device that should place every big-screen household television within the company's crosshairs. But even then, it kept many of the product's specifications and features to itself.
What Apple did make clear is that iTV will finally bridge the gap between the home PC and the living room, promising to deliver wireless streaming content — such as movies, music, and photos — from computers running iTunes to televisions located throughout the home.
Apple also said iTV will boast a comprehensive set of I/O connectors, from the computer-centric Ethernet, USB, and Wi-Fi to yesteryear's component video and today's more advanced HDMI and optical audio standards.
Following a personal preview of the device, Walt Disney chief executive and personal friend of Jobs, Robert Iger, disclosed that each unit will also include a "small hard drive" that will allow for some local content storage.
"It's wireless. It detects the presence of computers in your home," Iger told analysts at a Goldman Sachs conference eight days after Jobs introduced iTV. "In a very simple way you designate the computer you want to feed it, and it wirelessly feeds whatever you've downloaded on iTunes, which includes videos, TV, music videos, movies or your entire iTunes music library, to your television set."
It's now believed that much of that software fluidity will be achieved through the core foundations of Mac OS X, which will form the bedrock of iTV by sharing many of the same software assets that have returned the Mac to the forefront of the personal computer industry over the last five years. As AppleInsider has reported, the Mac OS appears to be the key to Apple's ensuing consumer electronics strategy, beginning with iTV and iPhone and extending far beyond.
Indeed, there has been at least one other report to suggest Apple has yet to reveal its full hand when it comes to iTV.
Following a meeting with members of the company's leadership this past November, Bear Stearns analyst Andy Neff told his clients that "Apple emphasized [the] focus of iTV [is] to improve user experience by leveraging its software expertise and implied that there may be features beyond the mere streaming of video content." During the meeting, executives hinted at additional features such as an "internal hard disk drive for storage" and "advanced user interface software," Neff wrote.
The shared software foundation between Macs and iTV also paves the way for Apple to more closely tie the streaming media device to the upcoming iLife '07 and Leopard operating system releases, of which several features remain "top secret." And it's almost a sure bet that Jobs & Co. will be up for some disclosure in that regard, as well, come next Tuesday.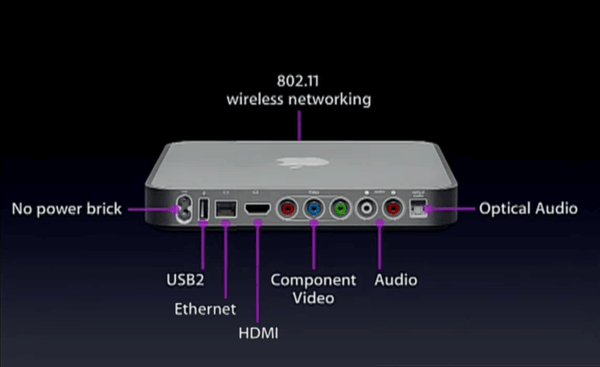 In the meantime, Apple continues to work on securing new content licensing deals with major motion picture studios who are feisty for bigger royalties and more restrictive digital rights management schemes than the company currently offers. But people familiar with the negotiations believe it's only a matter of time before content from more studios starts popping up on the iTunes Store.
Thus far, only Disney has made the plunge into digital movie downloads through iTunes. The entertainment conglomerate has expressed no regrets over incremental sales of more than half a million flicks as a result, and is a clear proponent of Apple's digital media strategy.
"I found it to be pretty compelling," Iger said in September after toying with an iTV prototype. "I sat in a living room setting. It felt like a game changer to me in many respects. As a content provider, that was very exciting."