Apple serves up $1.99 AirPort Extreme 802.11n Enabler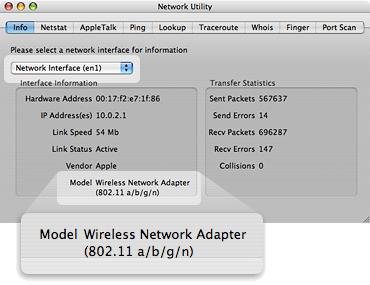 AppleInsider may earn an affiliate commission on purchases made through links on our site.
Along with colored iPod shuffle models, Apple on Tuesday put up for sale a highly controversial software patch that will let owners of its latest Intel-based Macs activate next-generation wireless technologies hidden inside their computers.
"Many Mac computers with an Intel Core 2 Duo and all Mac Pro computers with AirPort Extreme can be enabled to access 802.11n-based wireless networks," Apple wrote in a description of the $1.99 software update posted to its online store. "If you purchased one of these Macs, you can use the AirPort Extreme 802.11n Enabler software to activate this advanced wireless capability."
Those customers who plan to purchase or have already placed orders for the company's 802.11n AirPort Extreme Base Station need not purchase the software update separately, as it will be included free with the new Apple router.
Apple said Macs that have 802.11n hardware built-in include the MacBook Pro with Intel Core 2 Duo, MacBook with Intel Core 2 Duo, Mac Pro with AirPort Extreme option, and iMac with Intel Core 2 Duo (except the 17-inch, 1.83GHz iMac).
The company recommends that customers check to make sure that their Mac does not already have the 802.11n enabler installed before purchasing the software patch. To do so, Intel Mac owners should open the "Network Utility" application (found in the Applications > Utilities folder), choose "Network Interface (en1)" under the "Info" tab, and then inspect the information provided under "Model: Wireless Network Adapter." If it says "(802.11a/b/g/n)," the Mac already has the 802.11n enabler installed. If it says (802.11a/b/g), the Mac does not have the 802.11n enabler installed.
Apple, which originally intended to charge $4.99 for the software enabler, has come under immense criticism from both customers and the media for imposing any such fee. In a statement to CNet News, Apple spokesperson Lynn Fox said the company was required under generally accepted accounting principles (GAAP) to charge customers for the software upgrade.
"The nominal distribution fee for the 802.11n software is required in order for Apple to comply with generally accepted accounting principles for revenue recognition, which generally require that we charge for significant feature enhancements, such as 802.11n, when added to previously purchased products," she said.
However, several prominent accounting later blasted Apple's reasoning, claiming that GAAP does not require that companies charge for retroactive product enhancements but rather provides a set of guidelines on how the related accounting for such updates should be recorded.
"GAAP doesn't require you to charge squat," Lynn Turner, a former chief accountant of the Securities and Exchange Commission, told the Wall Street Journal. "You charge whatever you want. GAAP doesn't even remotely address whether or not you charge for a significant functionality change. GAAP establishes what the proper accounting is, based on what you did or didn't charge for it."
Apple has since remained mum on the matter.