MacBook Pro update; Philla mayor an iPhone 'waiter'; NYC line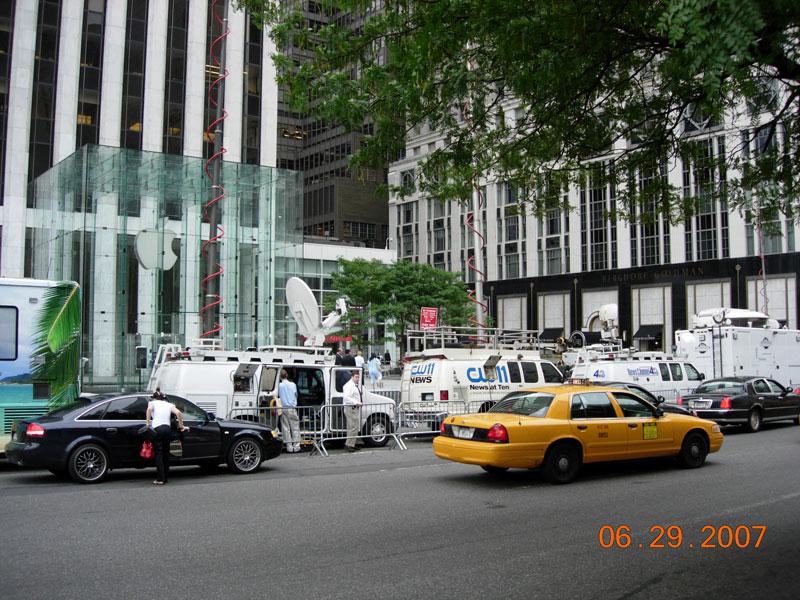 AppleInsider may earn an affiliate commission on purchases made through links on our site.
Apple on Thursday evening released a software update for its most recent line of Santa Rosa-based MacBook Pro notebooks. Meanwhile, Philadelphia's mayor was spotted amongst those camping out for iPhone in The City of Brotherly Love. And check out the swelling iPhone line outside Apple's Midtown Manhattan retail store.
MacBook Pro Software Update 1.0
MacBook Pro Software Update 1.0 [14.7MB], released Thursday evening, provides "important bug fixes and is recommended for all 2.2/2.4GHz MacBook Pro models."
Apple provides little other information on the software update, which joins an earlier SuperDrive firmware update for the same models and requires Mac OS X 10.4.9 or later.
Philadelphia Mayor John Street amongst the campers
Who said iPhone line waiting is just for geeks and Apple fanboys? Certainly not Philadelphia Mayor John Street, who was spotted early Friday morning waiting patiently in his lawn chair on a South Philadelphia sidewalk, hoping to get his hands on the new Apple handset later today.
Street said he was No. 3 in a line of about six people, but said he was sure things would pick up later in the day.
"I'm out here with the rest of the gang, and we're all waiting for the iPhone," said Street, a self-proclaimed technology advocate. "This is the latest and I'm going to have it."
Midtown Manhattan iPhone line stretches
Meanwhile, it's a media circus in Midtown Manhattan at the site of Apple's subterranean retail store, where news crews have anchored themselves in droves. As of 8:30 a.m. Friday morning, the line outside the Fifth Ave. shop had snaked its way around Madison Ave. It's a shame they're calling for some heavy rain a bit later in the day...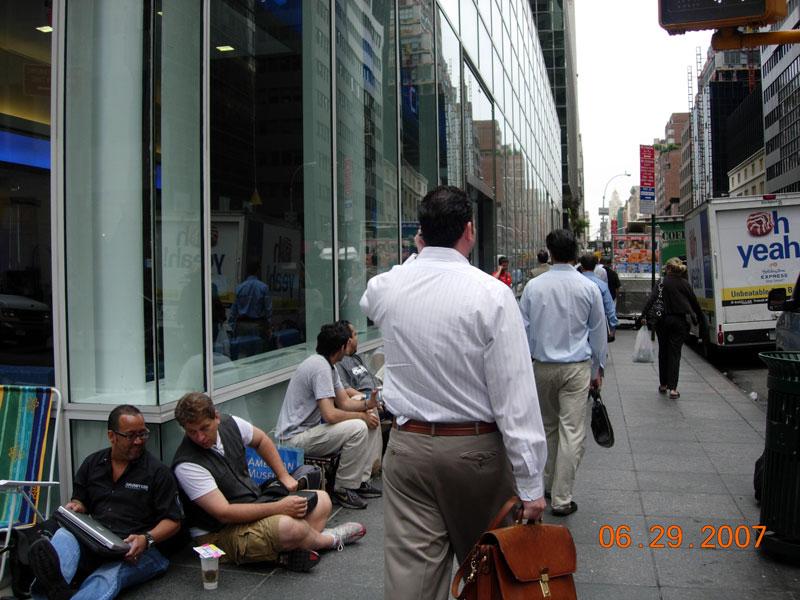 Photos compliments of www.cheechandchong.com