Apple to begin work on Montreal flagship this winter (photos)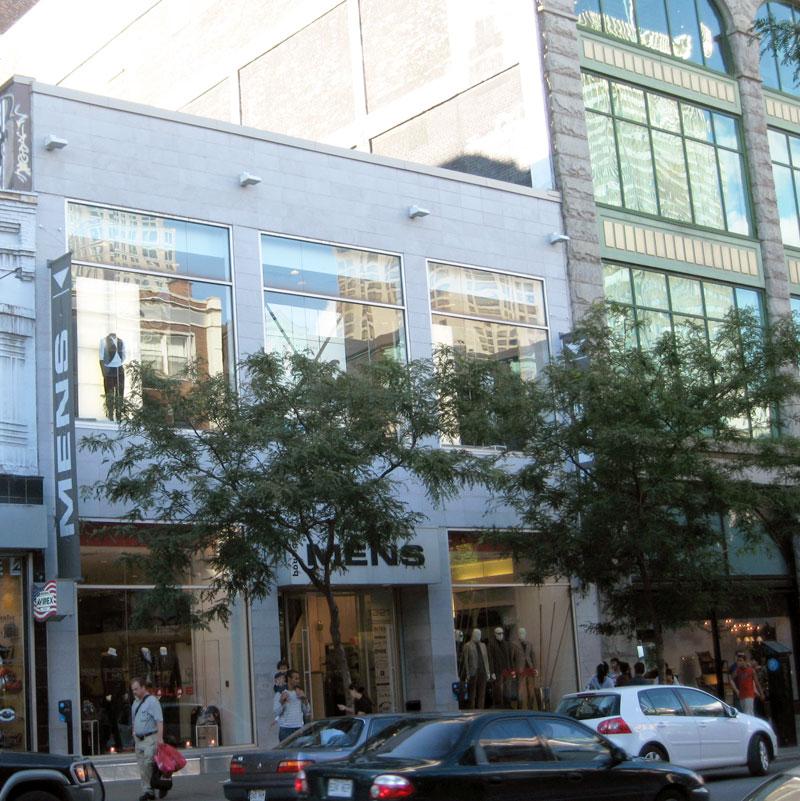 AppleInsider is supported by its audience and may earn commission as an Amazon Associate and affiliate partner on qualifying purchases. These affiliate partnerships do not influence our editorial content.
Apple Inc., which plans to turn an existing Montreal storefront into Canada's first high-profile Apple flagship shop, will have to hold off renovation efforts until the current tenant vacates the premises later this fall.
The Cupertino-based Mac maker has secured a lease at 1321 Ste-Catherine Ouest in the heart of Montreal's shopping district, currently occupied by a MENS fashion retailer. Once MENS vacates the premises this November, Apple will begin to heavily alter the site, which it plans to turn into a two-story flagship retail store spanning some 9,300 square feet.
Among the planned renovations, as AppleInsider exclusively reported on Wednesday, are a new roof and stainless steel facade. Apple also plans to relocate some structural columns, raise the ground floor, and install a trademark glass staircase joining retail floors 1 and 2.
Photos of the existing MENS fashion retailer (below) show Apple to have chosen a location for its first Canadian flagship shop that is already reminiscent of some of its higher-profile stores, complete with a spacious interior and large window displays on both floors.
The site of Apple's future Motreal flagship retail store | Photo by Chris Erb