Apple drops new Leopard build, may be release candidate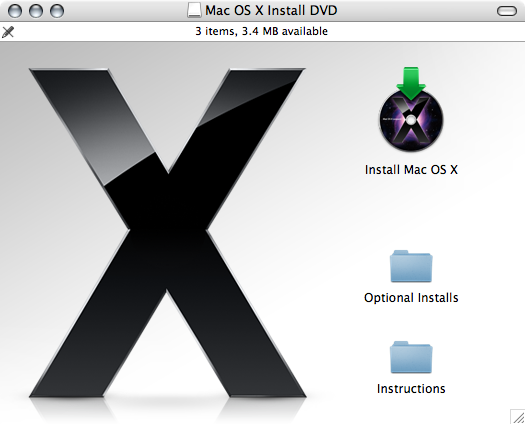 AppleInsider is supported by its audience and may earn commission as an Amazon Associate and affiliate partner on qualifying purchases. These affiliate partnerships do not influence our editorial content.
Apple on Friday evening seeded developers with yet another pre-release of its next-generation Leopard operating system, this time a full-blown build that appears as if it could be a candidate for release.
Labeled "Mac OS X 10.5 Leopard build 9A559," the new release came just hours after the Cupertino-based company issued two minor updates to the previous full-sized build (9A527), both of which were aimed at testing the system's automated Software Update mechanism.
Developers who successfully applied both of the automatic software updates saw their version of Leopard upgraded to build 9A528d. By contrast, Friday evening's release of build 9A559 was issued as a 6.5GB web download to all Apple Developer Connection members, whether they had installed the previous builds or not.
People familiar with the new release say it contains only two known issues and may be considered the first of several release candidates, the latter of which would eventually be declared Gold Master and shipped off for duplication and retail packaging.
Of the two known issues in build 9A559, one relating to archive installs appears to be the most critical. Those people familiar with the matter say archive installs from Tiger to Leopard may fail on some Power PC systems if the user attempts to preserve their user settings. To remedy this problem, Apple reportedly suggests that users perform an upgrade install, a clean install or opt out of preserving user settings.
The second known issue affects users who have HP printers connected to their system or are upgrading from a Tiger system with an HP printer that had previously been configured. Though Apple did not specify the root of the problem, it recommended that these users perform a custom install of Leopard and de-select the HP printer drivers in the installer. The proper drivers would be delivered via Software Update following the Leopard install, the company added.
With a self-imposed October launch timeframe quickly approaching, Apple would need to declare a build of Leopard Gold Master sometime in the next three weeks in order to meet the tail-end of that deadline.