Video confirms ease of MacBook Air battery replacements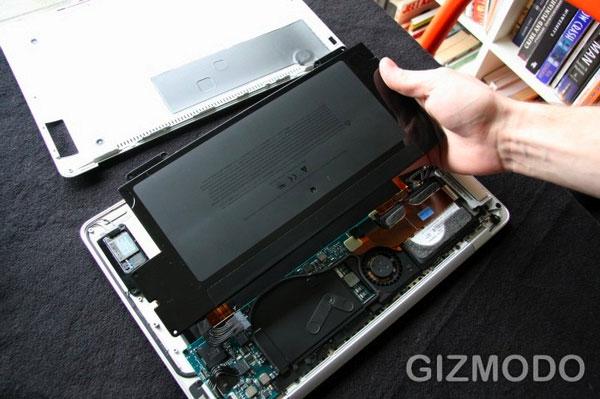 With the first review units of the base configuration MacBook Air making their way to a handful of privy publications Thursday, several previously reported details — such as the ease in which the notebook's battery can be swapped out — are seeing further corroboration.
In particular, our friends over at Gizmodo wasted no time tearing the bottom cover off their review unit and revealing — as AppleInsider reported last week — that the battery is accessible and easily removed with type #0 Phillips screwdriver and a tug on the internal battery cable.
The entire process takes just minutes, requiring the removal of 10 screws (of varying length) to dislodge the bottom cover of the MacBook Air and another 9 screws to free the battery from its chassis. A video of the process is available here made Apple very unhappy and has since been redacted.
Gizmodo seconds the notion raised by AI that the process is so trivial that any intermediate computer user should be able to perform their own battery replacements at home.
That's of course given that owners will be able to purchase a replacement battery from a third party (or Apple) at some point. Apple plans to offer a $129 battery replacement program, but it currently requires that the notebook be forfeited for approximately five business days while it's mailed to one of the company's service depots for the procedure.
Also seeing confirmation is Electronista's report on the MacBook Air's SuperDrive being limited to use with the Air's high-power USB 2.0 port, and that Remote Disc does not work for playing DVD movies or CD audio tracks remotely.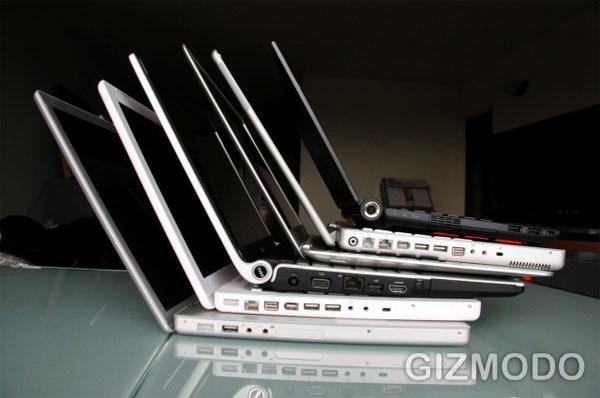 Photos comparing the size of the MacBook Air to several other mainstream notebooks and some initial MacBook vs. MacBook Air benchmarks have also been published.