Apple to hold "iPhone Software Roadmap" media event next week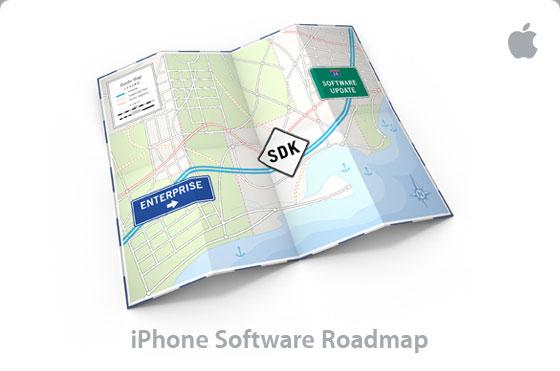 AppleInsider may earn an affiliate commission on purchases made through links on our site.
Apple Inc. will hold a special event for analysts and members of the media next week, March 6th, to formally announce plans for its much anticipated iPhone and iPod touch software developers kit (SDK).
"Please join us to learn about the iPhone software roadmap, including the iPhone SDK and some exciting new enterprise features," the company wrote in a digital invite distributed by email.
The event is set to take place at 10:00 a.m. sharp Pacific time at the "Town Hall" on Apple's Cupertino campus — the same venue used for the introduction of the Intel-based Mac mini and iPod Hi-Fi in February of 2006, and the aluminum iMacs this past August.
Per usual, seating for the event will be extremely limited due to the size of the Apple Town Hall, which appears to hold only a couple hundred at best.
Apple chief executive Steve Jobs had previously announced plans to unveil the iPhone SDK later this month, but true to recent rumors, delays forced the company to push out the unveiling by a couple of weeks. (Earlier information obtained by AppleInsider suggests that Apple had originally intended to present the SDK at an event on Thursday, February 21st.)
"Let me just say it: We want native third party applications on the iPhone, and we plan to have an SDK in developers' hands in February," Jobs wrote in a posting to Apple.com back in October. "We are excited about creating a vibrant third party developer community around the iPhone and enabling hundreds of new applications for our users."
In addition to outlining the procedures developers will need to follow in order to author and distribute their own applications through iTunes, Apple in its invite on Wednesday also promised to reveal some "exciting new enterprise features" of its own.
The Apple Town Hall Auditorium
The iPhone's lack of enterprise friendliness — specifically is limited support for Microsoft's Exchange email platform — is commonly cited as one of the primary barriers to adoption by businesses. Some industry watchers have even gone as far as to suggest that as a result, the iPhone has no place in the business world.
However, as AppleInsider exclusively reported in December, Apple has been hard at work to discredit that notion, and has formed a team whose primary objective is to test future Exchange and Outlook functionality with the touch-screen handset.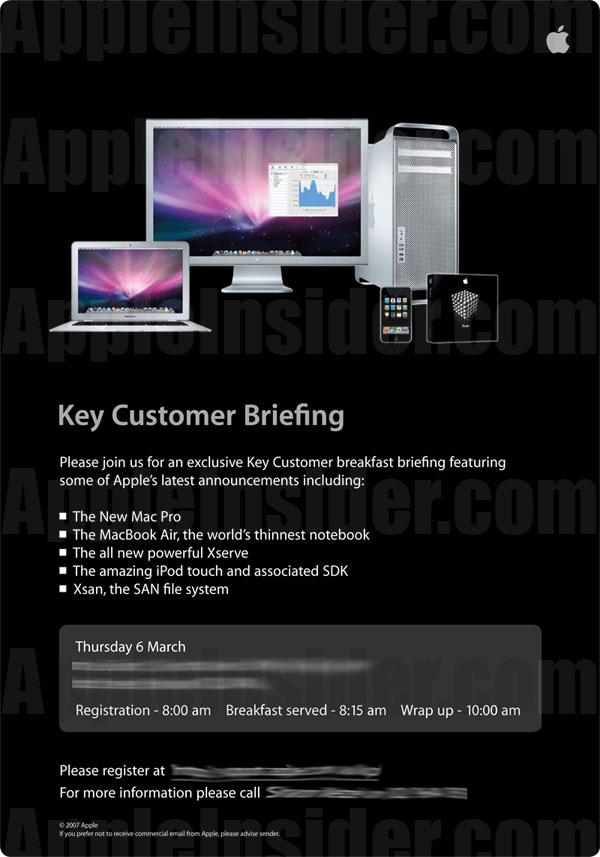 In addition to its presentation in Cupertino on Thursday, Apple will also relay its message to developers around the globe through a series of "Key Customer Briefings" and other presentations, AppleInsider has been told.