Apple developing full-fledged digital lifestyle fitness companion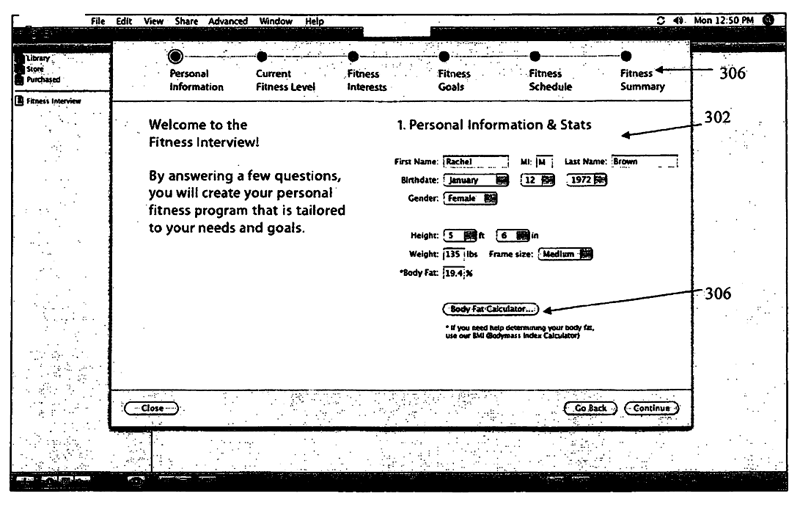 Electronics maker Apple Inc. is developing a digital fitness companion system based around its iPhone and iPod touch players aimed a helping americans, and folks in general, live a healthier and more fit lifestyle.
A series of patent filings discovered by AppleInsider this week provides an overview of four distinct components that will comprise the system, including an iTunes-like software application, hardware-based heart rate and physiological sensors, a rewards tracker, and a component to facilitate synchronous group activities.
Akin to a more advanced version of the company's Nike + iPod sport kit, the companion system would utilize a new software application for Macs and Windows PCs that would serve to "interview" the user via a series of dialogs.
The first segment of the interview process would poll the user on their fitness goals, desired activity level (moderate, advanced), fitness interests (such as jogging, pilates, and swimming), fitness goals (lose weight, firm and tone, and get back into shape), weight goals, desired workout schedule, and so forth.
A second segment of the interview process would then question the user about his or her health history (allergies, asthma, back pain, and diabetes), current medications, and family health history.
"The lifestyle companion system also can interview the user about non-health related topics, e.g., spirituality/religion, identity (e.g., sense of belonging), relationships, career, financial condition, environment, hobbies, interests, other personal information, and goals regarding the same," Apple wrote in one of the filings. "An identity (sense of belonging) interview may address, for example, the organizations to which the user belongs socially and/or professionally. A relationships interview can address, for example, the marital and/or familial status of the user. The relationship interview also can address the quality of the user's relationships with his/her family. A career interview can address, for example, the length of time the user has worked in the present job, the user's current occupational position, and/or the user's level of enjoyment of the user's occupation. A finance interview can address, for example, net wealth, credit situation, spending habits, etc. An environment interview can address, for example, the user's home, office, clothing, transportation, fitness memberships, access to exercise equipment, etc."
Once the interview process is completed, the computer-based application would create a profile of the user and a workout regimen based around their feedback on goals and fitness interests. For instance, a user interested in weight training would be provided a work out schedule broken down into warmup cardio exercises and a weight training session comprised of sets, reps and weight levels.
The regimen would then be synced to an iPhone or iPod touch, allowing the user to step through their predefined workout and track their progress while at the gym. In one of the four filings, Apple also suggests a number of hardware-based companion products consisting of sensors for real-time feedback, in addition to raising the possibility that future iPhones and iPod touch's would include their own assortment of built-in sensors.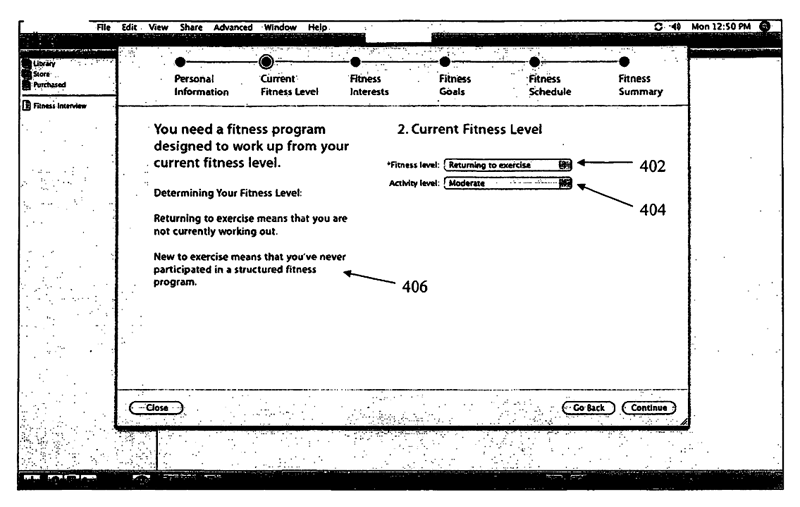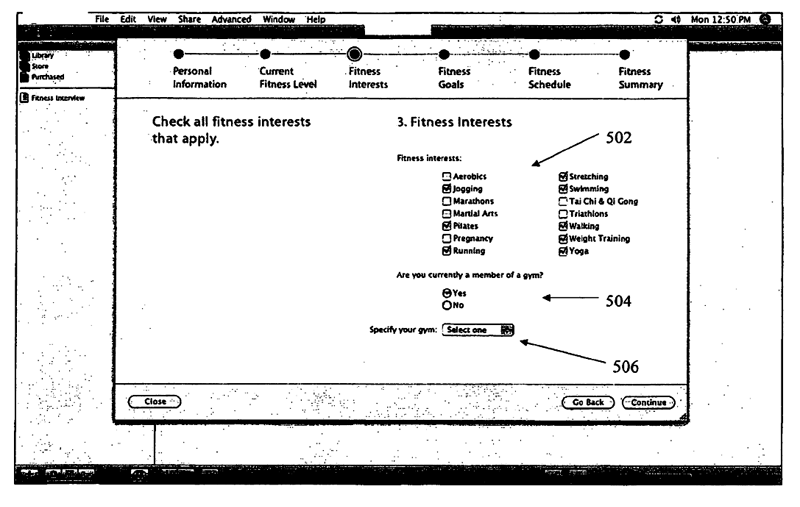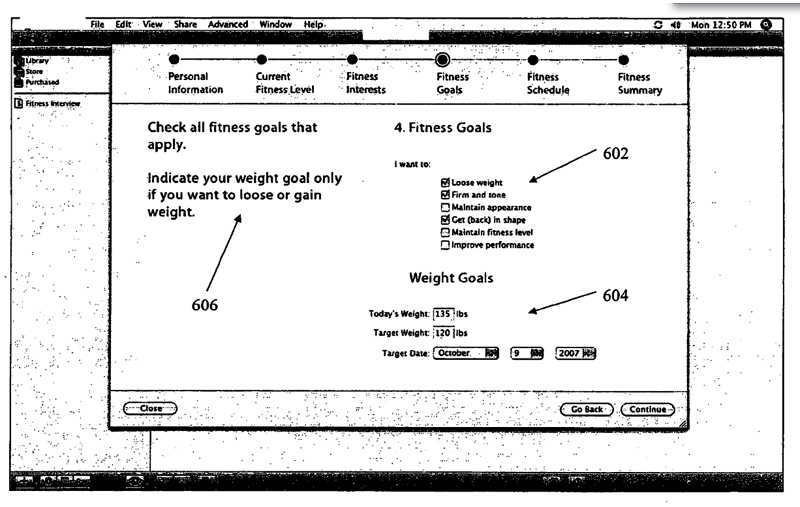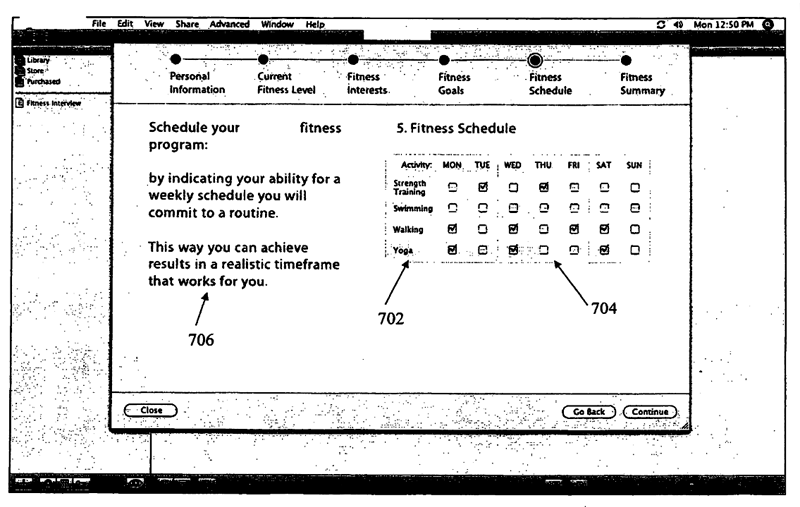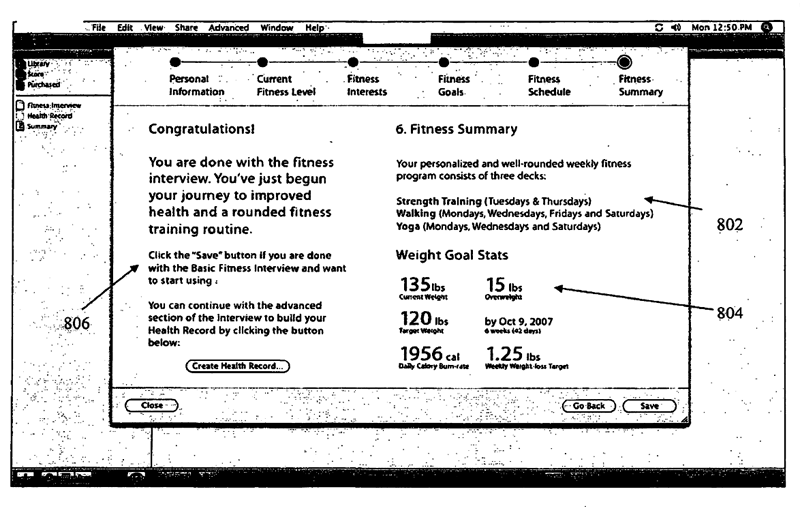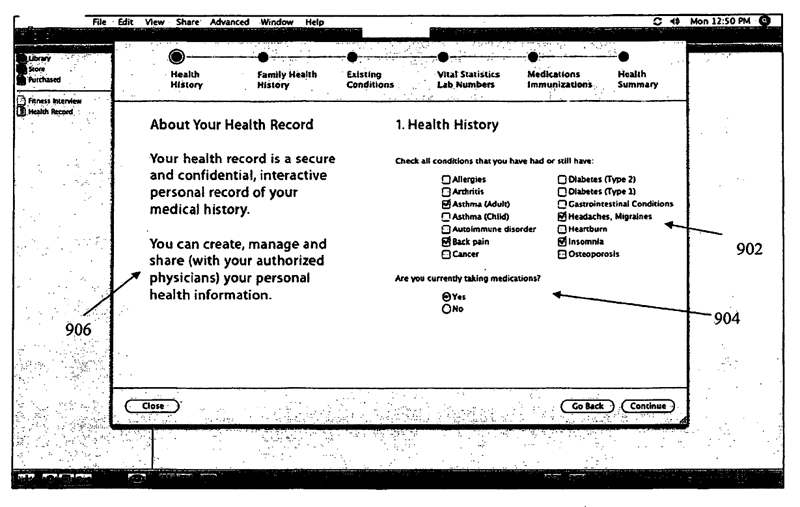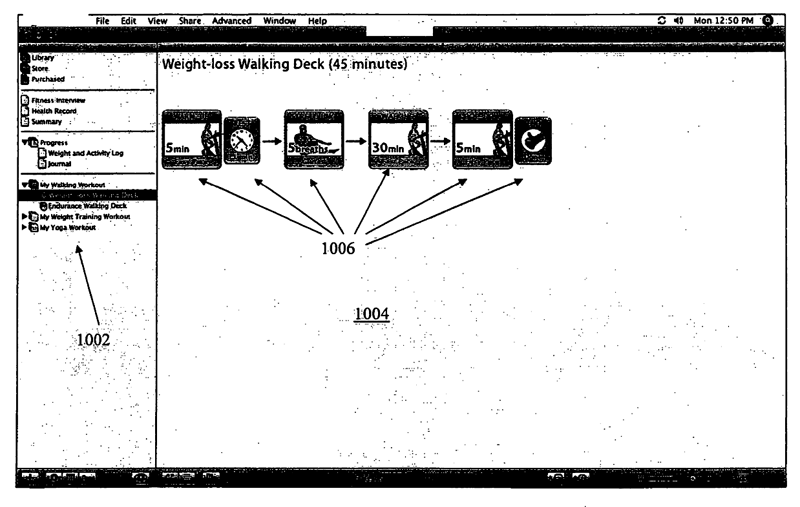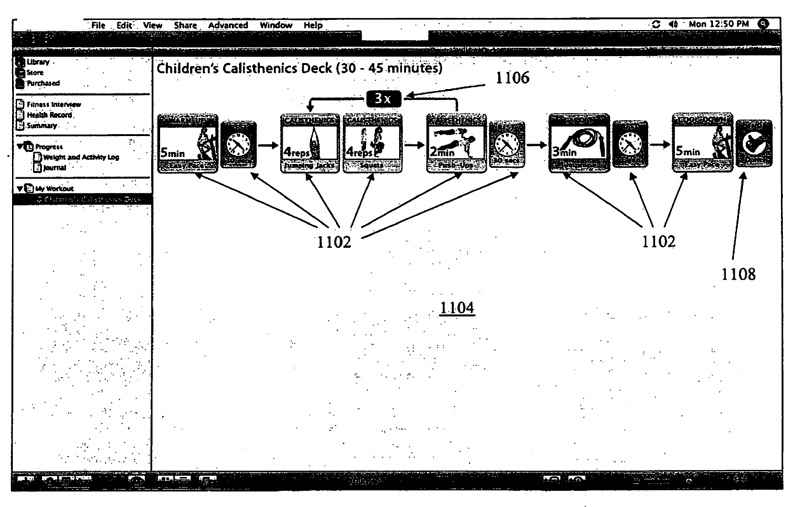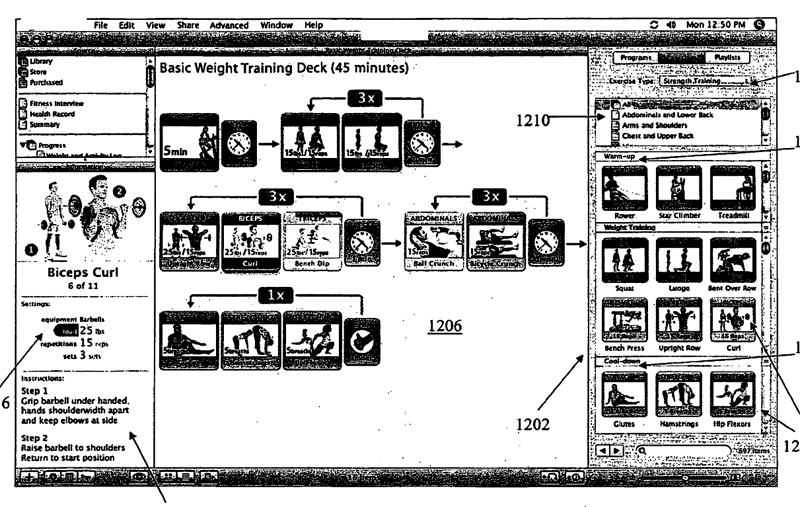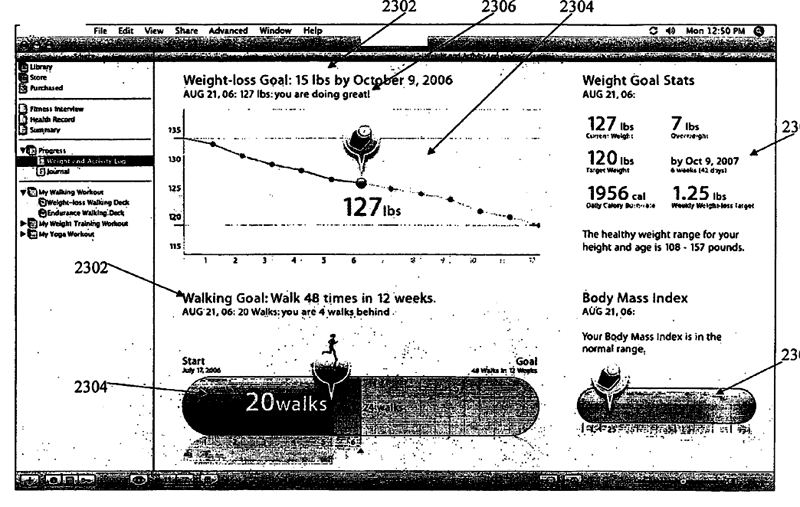 "In one embodiment, the present invention can include a headset having integrated physiological sensors. The present invention also can include a sling having one or more integrated physiological sensors. The sling can secure a portable electronic device to a user's body or clothing," the company said. "The present invention also can include a portable media device having one or more integrated physiological sensors. In one embodiment, an electronic device of the present invention can accept data from multiple sensors, including one or more sensors that track a user's movements. The electronic device can be configured to condition data from physiological sensors using data indicative of the user's movements."
As a motivational tactic, the digital lifestyle system would also include a rewards system and a system for facilitating group activities in which users can pit themselves against their peers in terms of workout performance, similar to the way Nike + iPod users can challenge and compete against each other by uploading their workout summaries to nikeplus.com.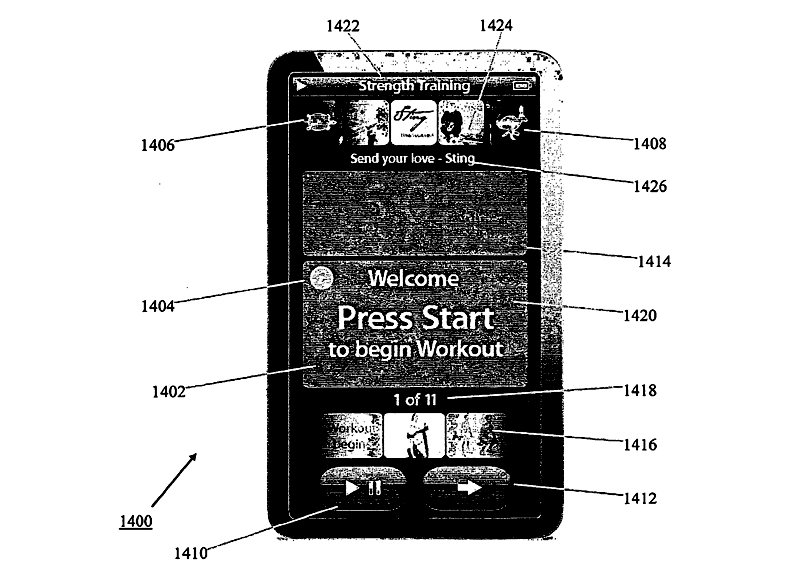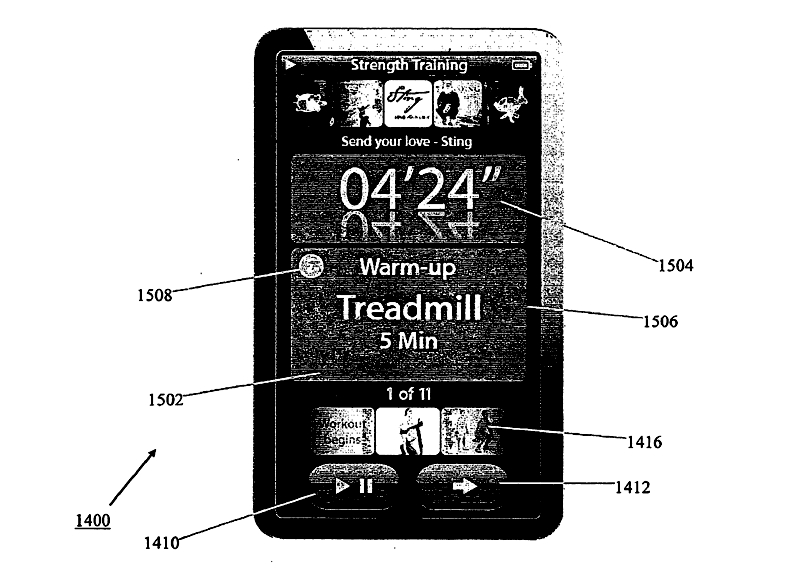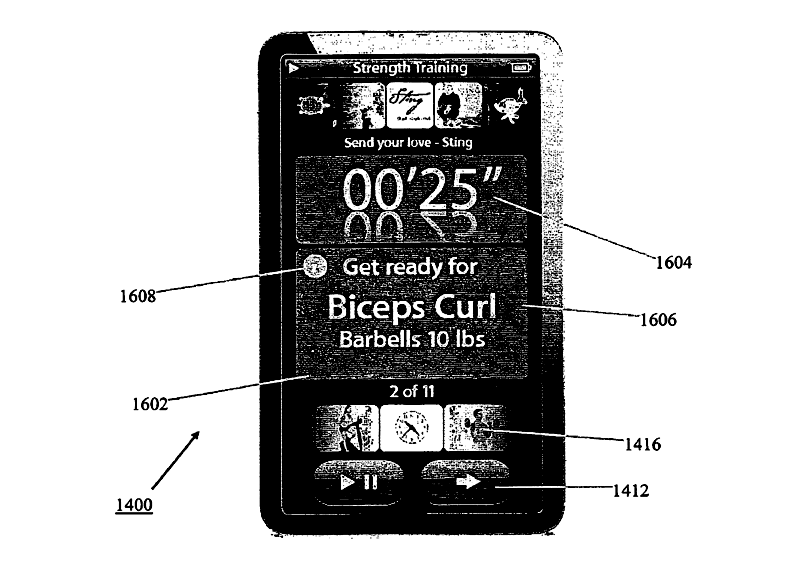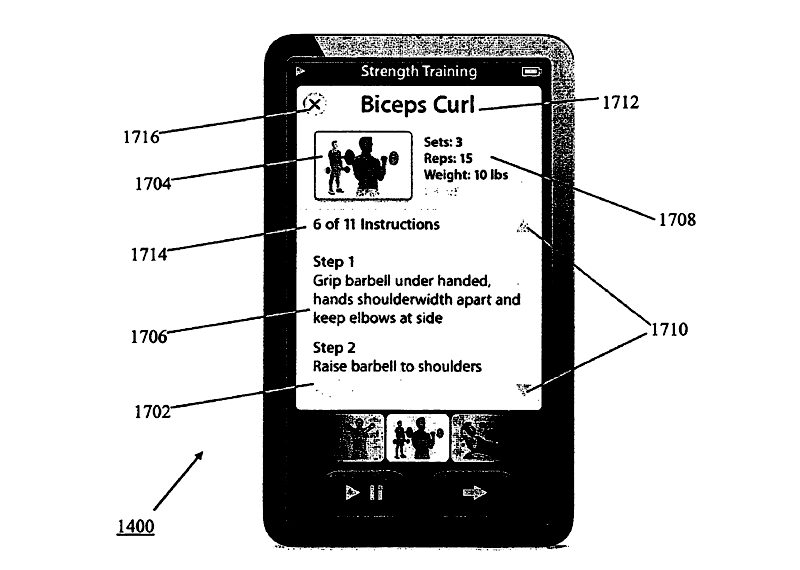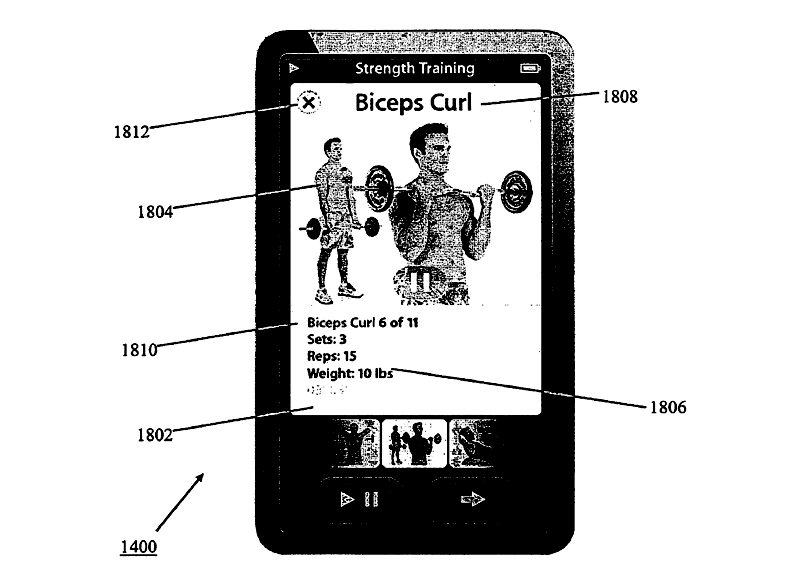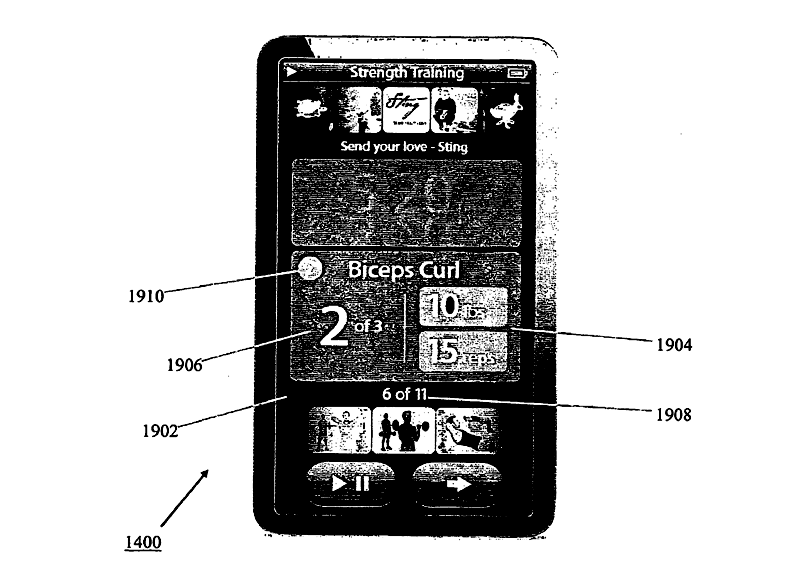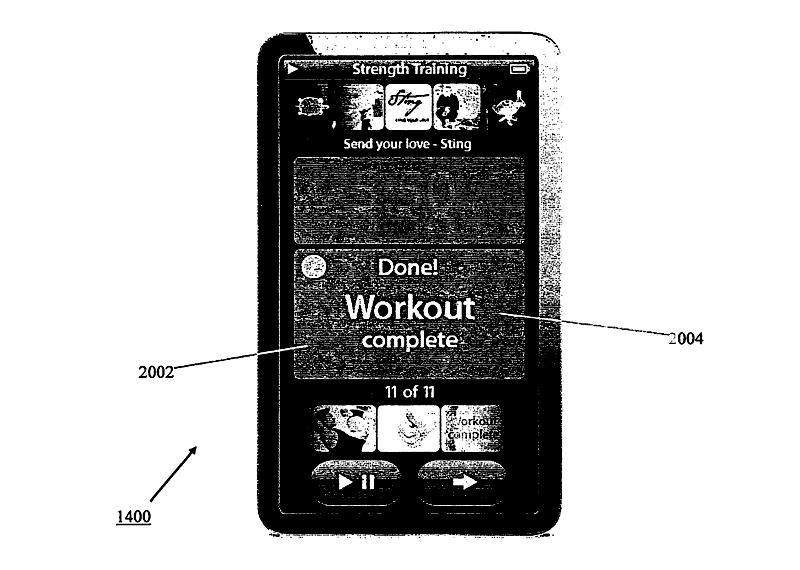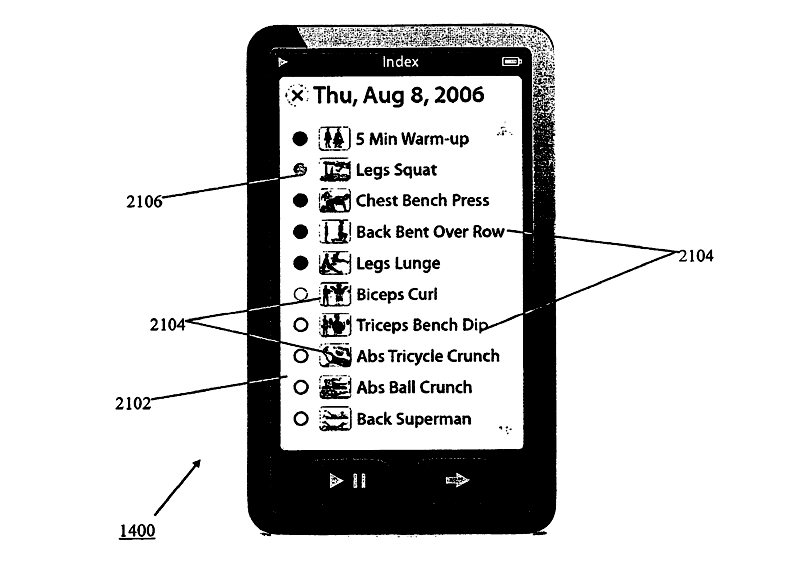 "Once the subordinate user has input data about his activities, the rewards system can determine the appropriate rewards to distribute to the subordinate user account based on the data and the rewards allocation parameters," Apple said. "A rewards system of the present invention also can permit a user to challenge one or more users to a competition. Based on data about the competitors' activities and user-defined allocation parameters, the rewards system can automatically distribute rewards to the user account(s) of victorious competitor(s)."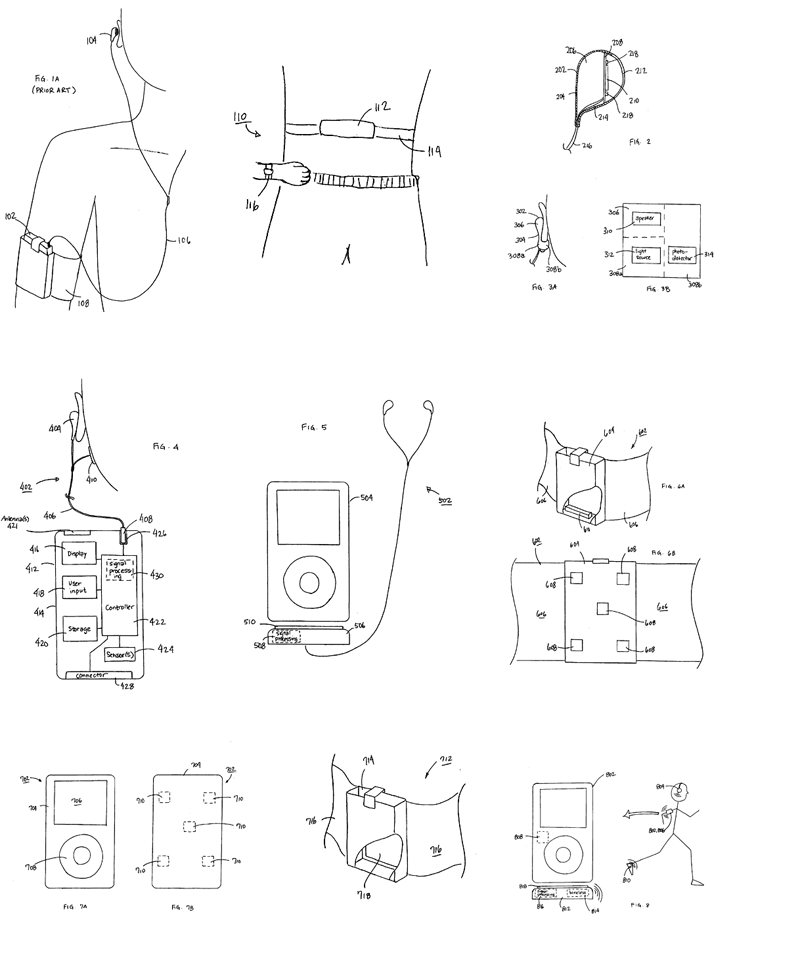 The four filings, each made on March 27, 2007, are credited to a number of Apple employees, including Glenn Gilley, Sarah Brody, and iPod chief Anthony Fadell.