Netflix reveals $100 Apple TV competitor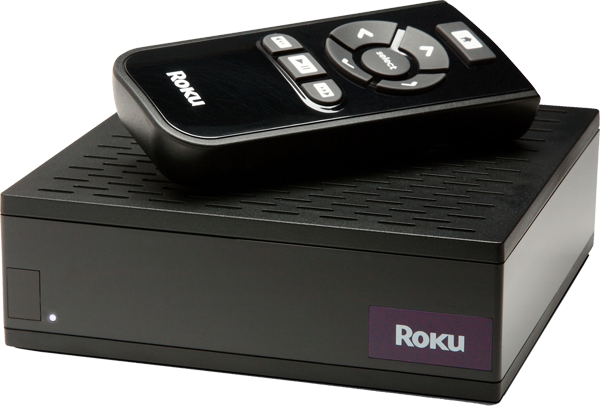 Making good on an earlier promise, movie subscription house Netflix on Tuesday introduced the Netflix Player, a set-top-box similar to Apple TV that allows subscribers to easily stream a growing catalog of flicks to living room TV sets.
The world's largest online rental service said it developed the device in conjunction with consumer electronics maker Roku. It's available for purchase starting today and is priced at $100, considerably less than the cheapest Apple TV box which retails for $229.
Measuring 5 inches square and 2 inches high, the device ships with a 9-button remote and includes HDMI, Component Video, S-Video, Composite Video, Digital Optical Audio, and Analog Stereo Audio ports. It also offers both wired Ethernet and 802.11 b/g Wi-Fi.
By comparison, Apple's set-top-box for streaming iTunes content is 7.7 inches square by 1.1 inches high, and includes all the same ports with the exception of S-Video and Composite video. However, it offers faster 802.11n WiFi support, includes a built-in hard drive, and also streams photos, music, podcasts, and YouTube videos.
Netflix said its new player will initially offer subscribers instant access to more than 10,000 movies and TV episodes from its vast catalog of over 100,000 videos. However, subscribers will need to be enrolled in an $8.99 per month "Unlimited" monthly subscription plan in order to use the device, which does not serve up same-day as DVD releases like Apple TV.
Apple doesn't offer a movie subscription service through iTunes for use with Apple TV and instead serves up rentals on an a la carte basis with prices ranging from $2.99 for standard definition rentals to $4.99 for new HD-quality rentals with Dolby Digital sound. Netflix currently offers only standard definition streaming video and stereo sound.
Another difference between the two companies' offerings is that the Netflix device still requires users to queue up movies on a computer, which the company touts as an advancement over the direct-from-the-sofa ordering method recently enabled by Apple with the release of Apple TV: Take 2 (Review).
"The key breakthroughs of the Netflix Player are simplicity and cost," said Netflix chief executive Reed Hastings. "[It] allows consumers to use the full power of the Netflix Web site to choose movies for their instant Queue, and then automatically displays only those choices on the TV screen. That's a major improvement versus the clutter of trying to choose from 10,000 films on the TV."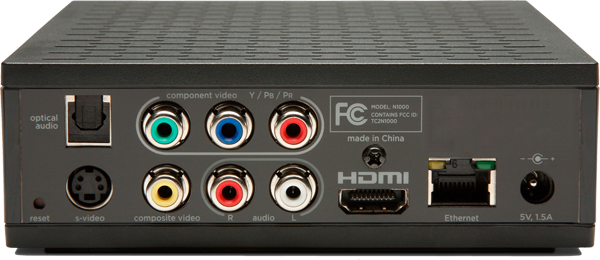 Netflix said each Netflix player includes its video streaming technology, which eliminates the need for a hard disk drive. Like Apple TV, it also includes built-in connectivity for automatic software upgrades, which will keep the device current with service enhancements.