Roku's Netflix Player vs. Apple TV: unboxing and first impressions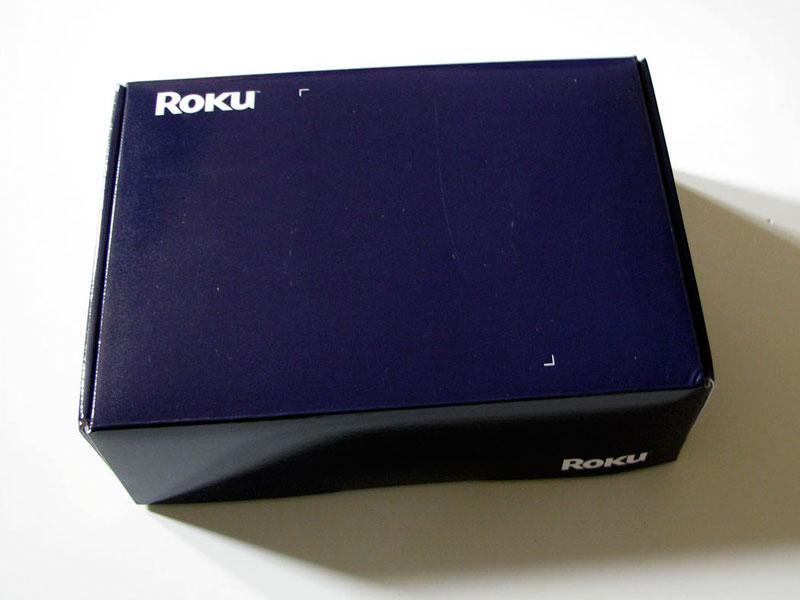 Netflix and Roku are stepping up to the plate with a media hub that promises a much less expensive way to watch movies online without a per-movie cost. In this preview ahead of our full review, we unpack the device and give our first impressions on how it stacks up to Apple's offering.
Like Apple TV, the partnership between Netflix and Roku has given way to a compact box for streaming select movies and TV programs directly to your television. The $100 box serves up unlimited content from Netflix's "Watch Instantly" section as part of the standard subscription price of its DVD by mail service. The 10,000 Watch Instantly "movies and TV episodes" include many documentaries and older films, but provide a wide range of options that were previously only viewable from a Windows PC, due to the use of Windows Media DRM that is incompatible with Macs.
Roku's box is simple to setup and use, and essentially stands in as a substitute for having to hook up a Windows laptop to view the Watch Instantly titles. Here's an unpacking and setup tour of the new device, which we'll review in greater depth and compare to Apple TV in a future article.
Inside the simple blue box is the unit itself, about the size of short stack of CDs, along with a remote control and a brief getting started guide.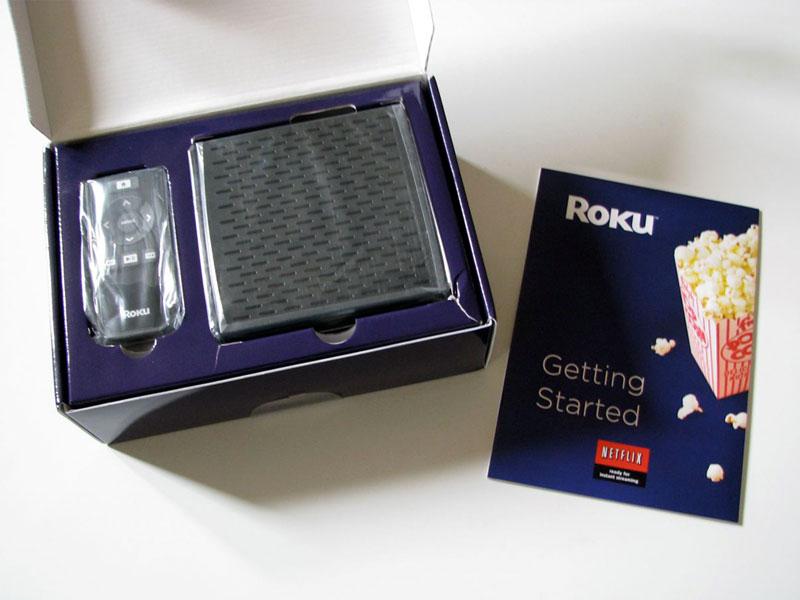 Also included in the box is a small external power supply and stereo audio and composite video cable (below).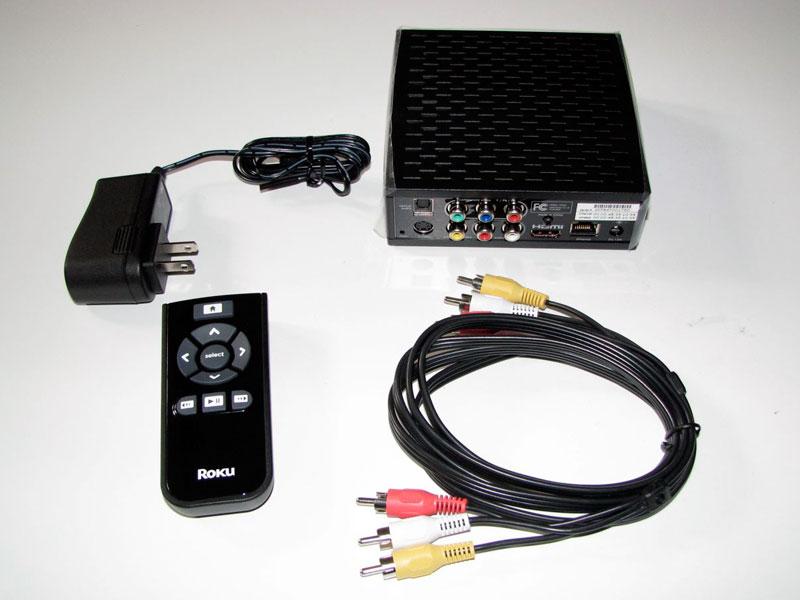 The unit itself includes output jacks (below) for composite, S-Video, and component video, along with an HDMI port for both video and audio output. It also supplies optical audio and stereo audio outputs. In addition to the wired Ethernet port, it also supports 802.11 b/g wireless networking, but not the faster 802.11n used in Apple TV.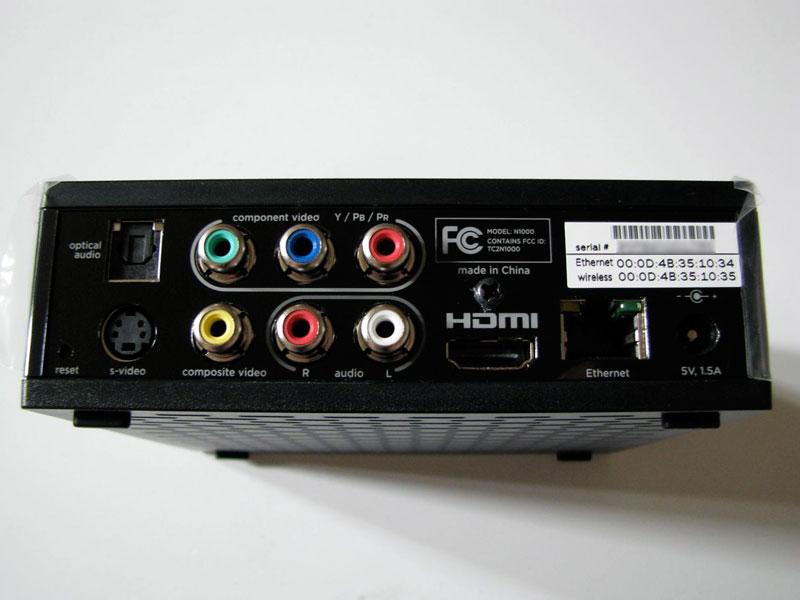 The Roku box is smaller and lighter but taller than the Apple TV (below top) and supplies roughly the same outputs (below bottom), although it lacks USB (which Apple TV currently does not use), and provides a composite video output that the Apple TV does not support.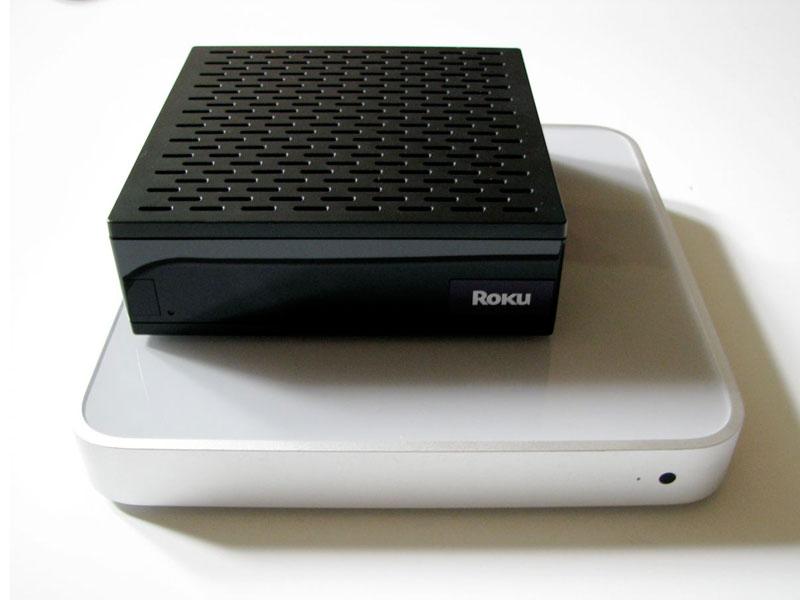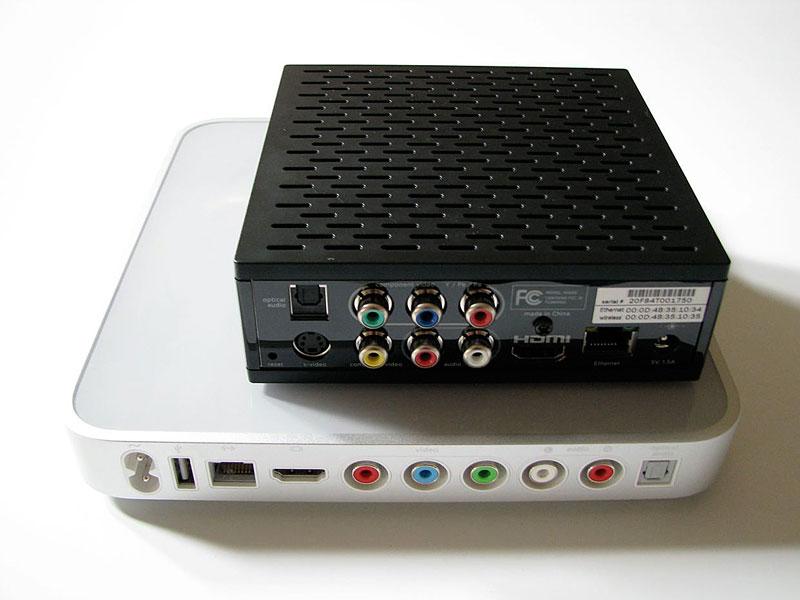 Configuring the Roku Netflix box is simple and straightforward: once plugged in, it boots up and presents an easy to follow series of pages that connect the device to an existing wired or wireless network. It then talks to the Netflix server to download a software update and finally presents a code that needs to be entered into a computer logged into the Netflix website. Once completed, the activation allows the user to select programs from the Watch Instantly section of the Netflix website on a Mac or PC. The selected programs are then made available from the box. It is not currently possible to browse for other content directly from the box; everything needs to be queued up from a web enabled computer first.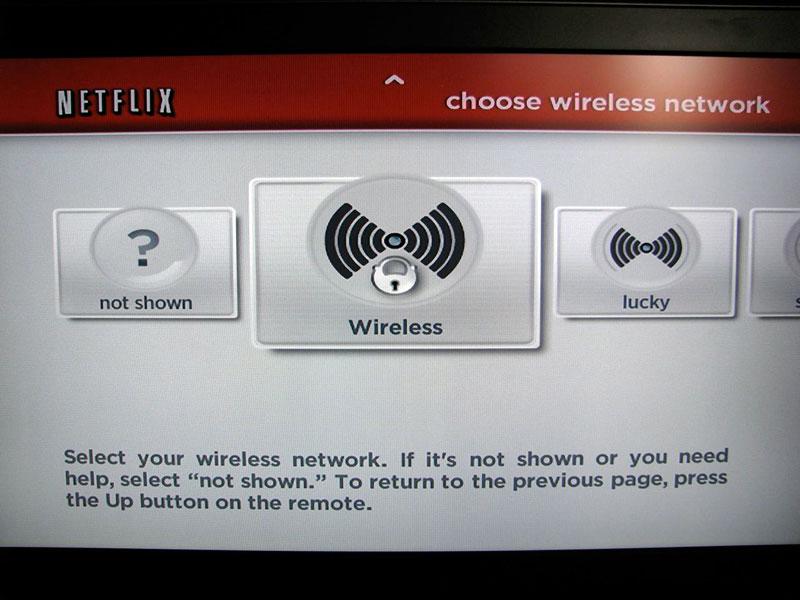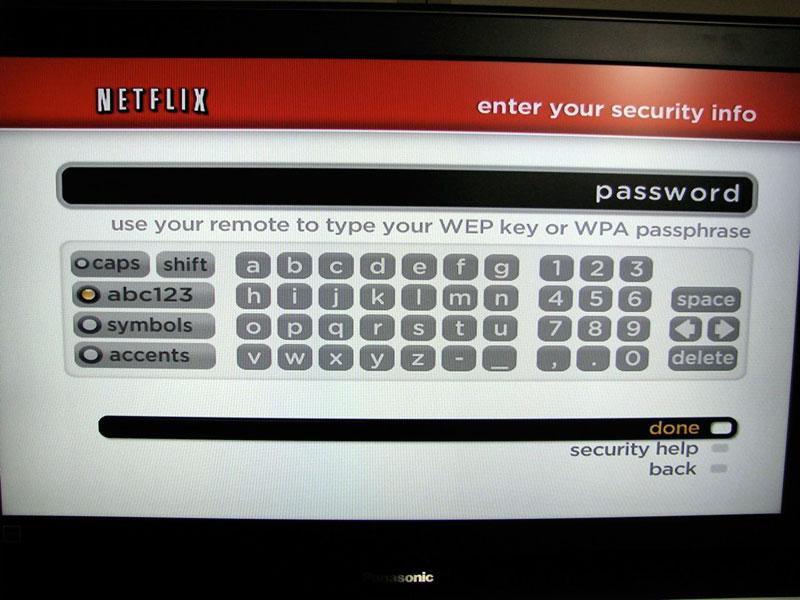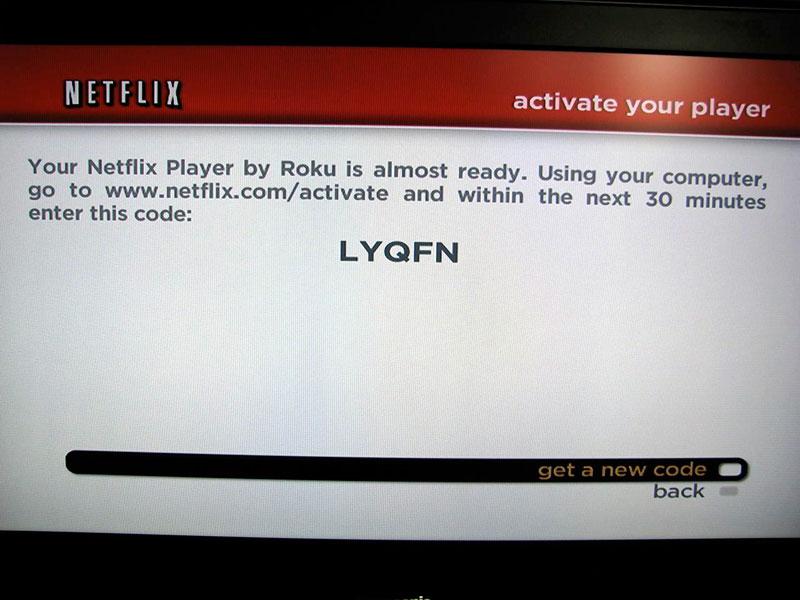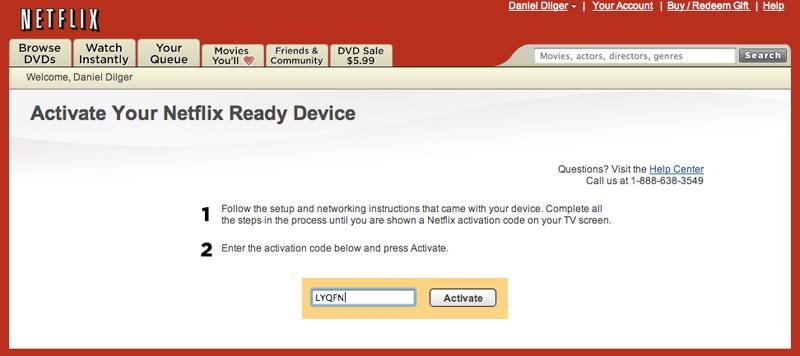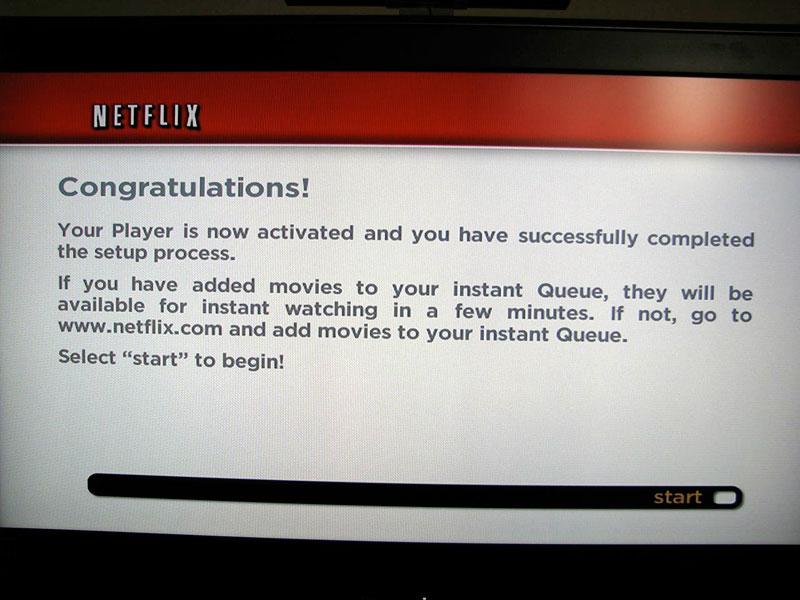 The device seems to work well as an appliance for watching streamed content for Netflix subscribers. The video quality is close to what you'd expect from digital cable and seemed to play smoothly over our fast cable Internet connection, which is rated at 16 megabit. Over slower connection rates, the system dials down video quality automatically. Because there's no hard drive storage in the system, all programs are streamed when played, so the device needs a constant connection and takes a few moments to begin playing. It also takes some time to skip ahead in the program being watched.
The device challenges Apple's iTunes strategy of selling video programs à la carte, as the cost of all content viewable from the Roku device is included in a Netflix membership. At the same time, the box doesn't currently support online shopping, direct purchases, HD rentals, PC audio streaming, photo and home movie access, podcasts, YouTube, and the other features of Apple TV. The significant differences and minimal overlap between the two may make both devices attractive to users who want a variety of options. We will present a more in depth comparison of the Roku Netflix box to Apple TV in a followup article.
AppleInsider has affiliate partnerships and may earn commission on products purchased through affiliate links. These partnerships do not influence our editorial content.