Apple confirms September 9th special event: "Let's Rock"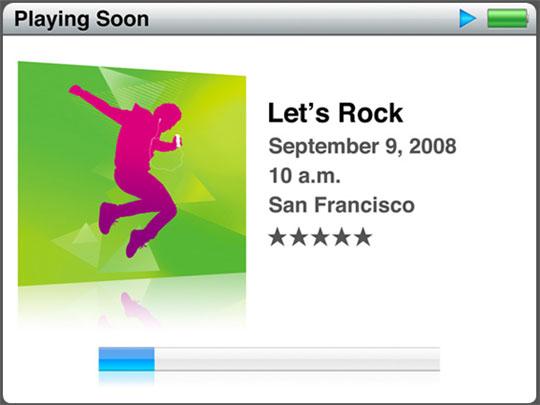 Apple has formally issued invitations for a special event that will take place on September 9th — one week from today — to usher in a new family of iPod digital music players.
The invites, one of which was obtained by ArsTechnica, feature the iconic iPod silouette along with the tagline "Let's Rock."
Apple has scheduled the event to take place at the Yerba Buena Center for the Arts in San Francisco at 10:00 a.m. local time next Tuesday.
The invites confirm reports of a September 9th event originally waged by Digg founder Kevin Rose. The appearance and wording of the digital documents also suggest the event will be music focused and not serve as a forum for new Mac notebooks, as was recently suggested by AppleInsider, which will come later.