Apple ripe to expand Mac sales to UK's largest phone retailer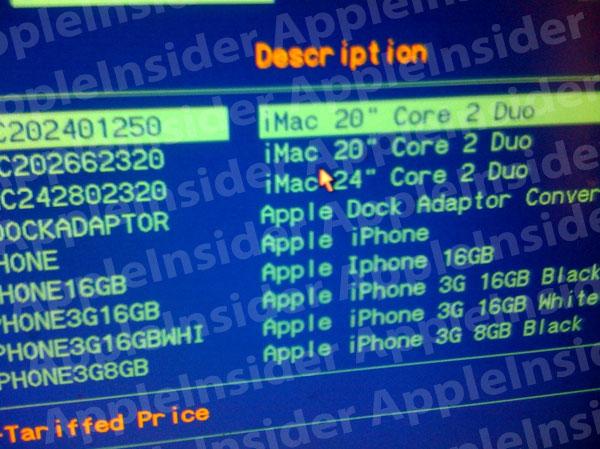 Apple is believed to have tapped iPhone reseller and largest independent European mobile phone retailer Carphone Warehouse to help push sales of Macs in the United Kingdom.
People close to the retailer tell AppleInsider that a plethora of Mac-related placeholders have recently turned up in the company's inventory system, suggesting a plan may be in place for some Carphone Warehouse-operated outlets to begin selling the Apple-made computers and accessories ahead of the holiday shopping season.
Among the items currently listed as "new" in inventory — but not in stock — are MacBooks, MacBook Airs, MacBook Pros, Apple power adapters, MacBook replacement batteries, MacBook Air Super Drives, Time Capsules, AirPorts, AirPort Extreme cards, the Mighty Mouse, Mobile Me, and, oddly, Mac minis and 20- and 24-inch iMac desktop systems.
Carphone Warehouse is presently locked in a market share battle for PC sales with local rival PC World, but doesn't yet sell desktop systems. Instead, it markets its own brand of 'webbook' notebook in addition to mainstream models from manufacturers such as Acer, HP, and Toshiba. The retailer has recently been in talks to expand its computer offerings, however.
Part of the plan may have its roots in a recent investment in the company by US specialty electronics chain and stalwart Apple ally Best Buy. Together, the two retailers are said to be prepping a series of new "big box" locations in Europe that will stock everything from gaming consoles to big-screen HDTVs. The inventory systems of the two may overlap, though the new stores aren't slated to open until next year.
In time, Carphone Warehouse plans to expand those new electronic ranges (consoles and TVs) to some 800 UK stores, according to people familiar with the situation. In total, the retailer operates more than 1,700 stores across Europe, with some outside the UK branded as "Phone House" locations.
Like staffers at US-based Best Buy locations, it appears as if Carphone Warehouse salespeople — or employees that will eventually staff the company's big box locations — will undergo Apple authorized training. Among the items listed in the retailer's systems is something called "AppleCare technical training," or a code that's been set up so that it can be 'sold' to an employee at no cost once they've completed the required instructional classes.
Apple said earlier this year that it maintains over are 9,500 Mac distribution points, up from 7,700 a year earlier. Should Macs inevitably turn up in 800 Carphone Warehouse locations in addition to the planned high volume shops, it would represent a more than 8 percent increase in retail Mac accessibility worldwide.
A photo of iMac placeholders in Carphone Warehouse's inventory system.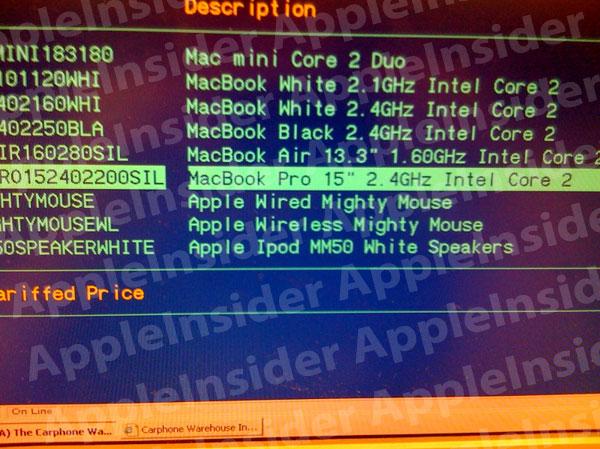 A photo of various MacBook placeholders in Carphone Warehouse's inventory system.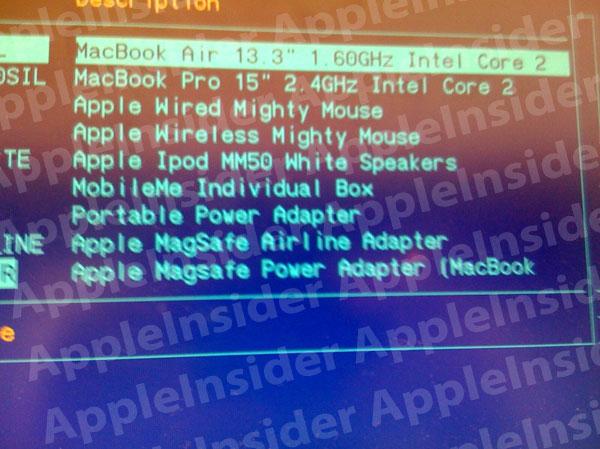 A photo of various Apple accessory placeholders in Carphone Warehouse's inventory system.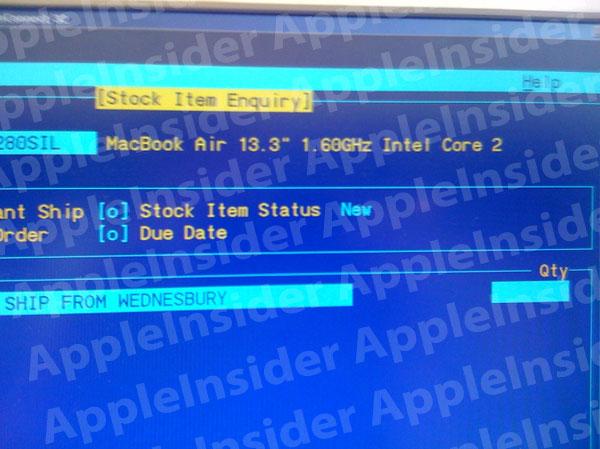 MacBook Airs listed as "new" in the Carphone Warehouse system.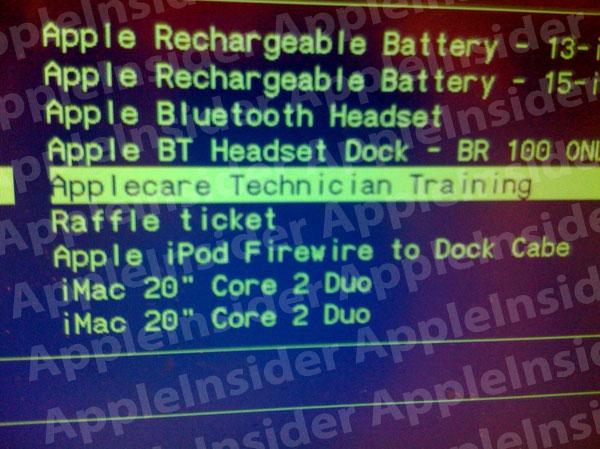 More accessories and replacement parts.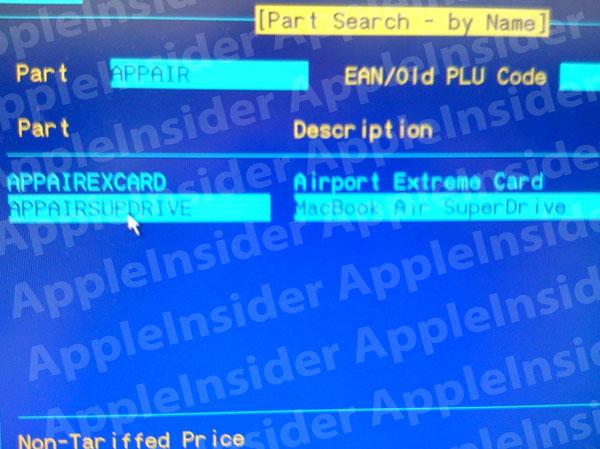 Even more accessories.
The Mac maker has already established a working relationship with Carphone Warehouse, who along with wireless partner O2 accounts for a significant portion of iPhone sales throughout the UK.
Sources close to Carphone Warehouse say, to their recollection, that placeholders have never turned up in the retailer's inventory systems and then failed to materialize into product offerings. The time between items first appearing in the systems and the time they're available for sale can typically take up to a month, they added.