High-quality unboxing photos: late 2008 13" MacBook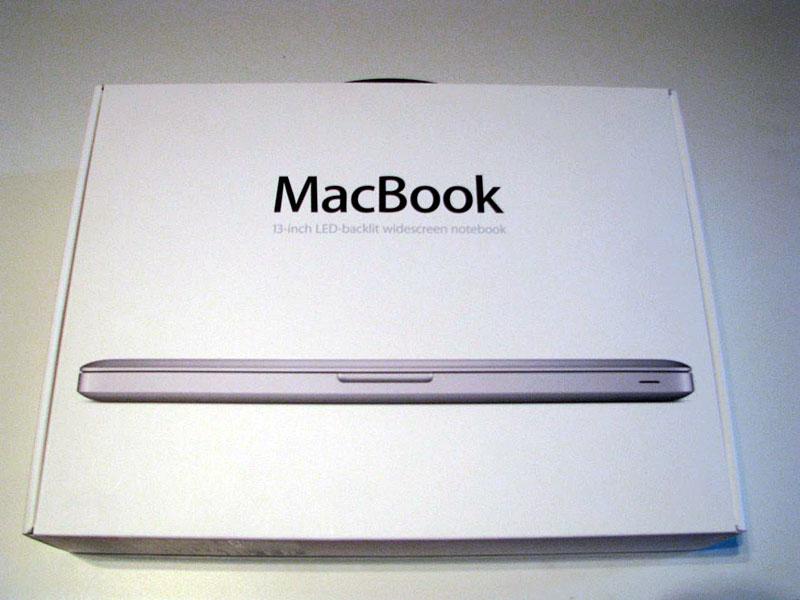 The new 13" MacBook replaces the previous entry level plastic models with a rigid new aluminum unibody that looks a lot like a scaled down version of the new MacBook Pro, or stuffed-full version of the MacBook Air. The family resemblance is certainly unmistakable. Here's what it looks like out of the box.
The new 13" MacBook, like the 15" Pro version, now comes in a white box (below).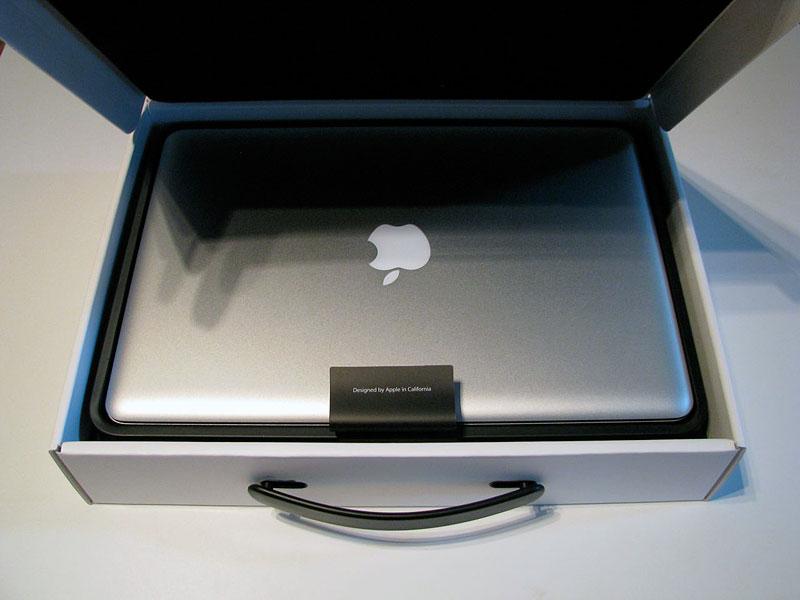 Typical packaging materials (below).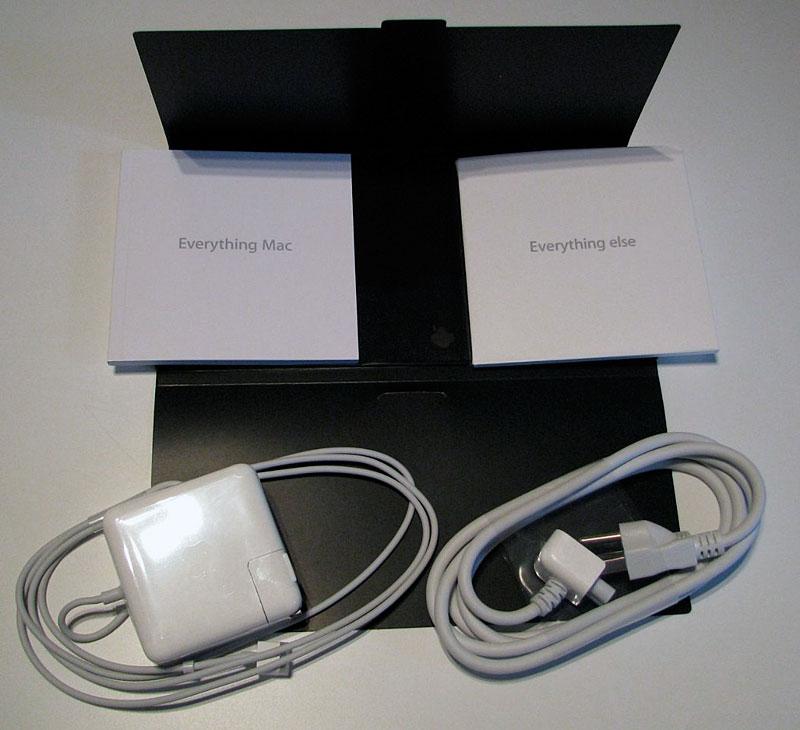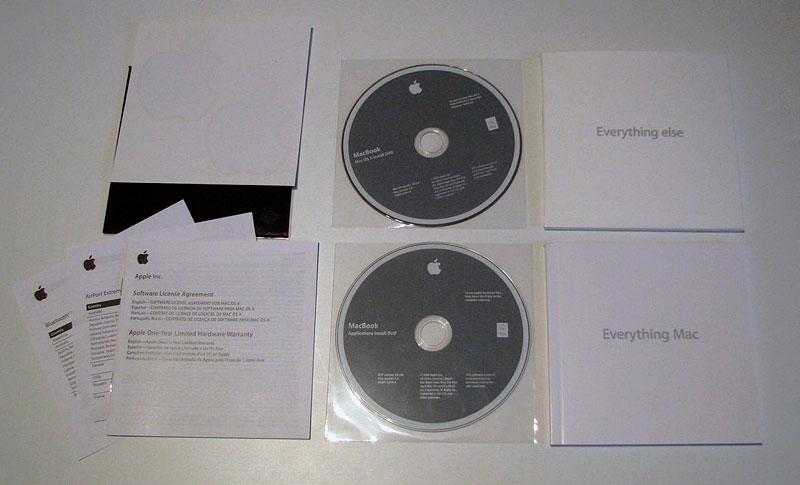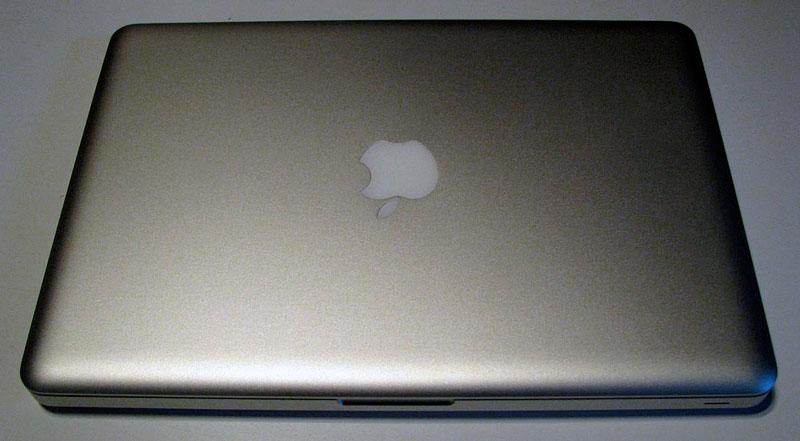 Front right corner (below) houses the IR sensor behind the visible slit, and an invisible-while-off sleep indicator LED that hides behind a micro-perforated aluminum window.

The case is so square (below) that it easily stands at attention as if begging for treats.

As with previous plastic MacBooks, the optical drive is on the top right edge.

The left edge houses all the ports, with the significant exception of Firewire and the Pro's ExpressCard slot. Alas, no more room on the logic board.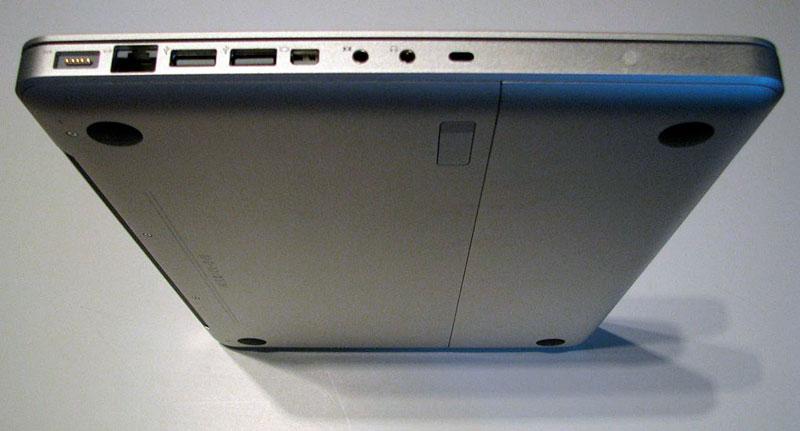 The back is split into two panels, the smaller third which opens easily with the finger lever action, and the larger panel that requires eight screws to be removed first.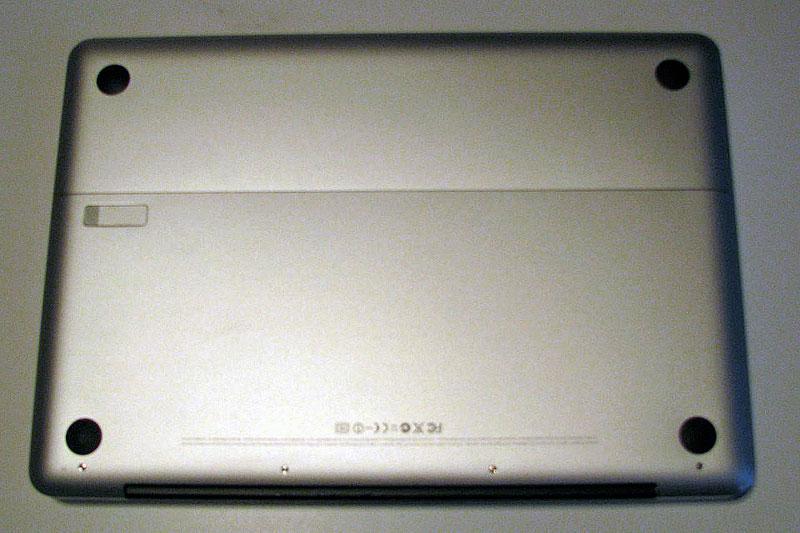 The removed panel exposes the silver battery and the black hard drive. Plastic tabs on both make removal a snap, although the hard drive is held in place with a single screw.
With the battery removed, the back side of the trackpad is revealed, as well as the perforated cover that routes the battery terminal to the logic board as well as the battery level indicator integrated into the side of the unit.