Apple's NVIDIA-based MacBook Airs arrive early, get unboxed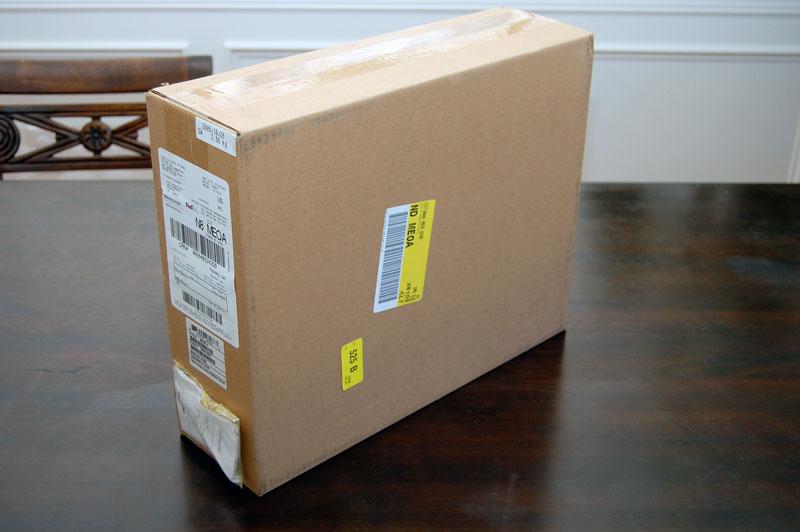 AppleInsider may earn an affiliate commission on purchases made through links on our site.
Apple Store online customers are reporting Friday that their NVIDIA-based MacBook Air notebooks have begun arriving almost a week early. Included are some unboxing notes and photos.
AppleInsider reader Renegrub submits the following photos of a new 128GB SSD-equipped 1.86GHz MacBook Air with some brief notes on the unboxing experience compared to the earlier 2008 model.
As can be seen in the photos, Apple's new eco-friendly packaging is actually slightly larger in volume due to the shift in materials, and somewhat less glamorous than the one used for the inaugural MacBook Air. Overall, the no frills packaging resembles that of the boxes used for the new unibody MacBooks and MacBook Pros.
Another noted change is that the included install discs are now broken out into two separate DVDs, one for Mac OS X and another for Applications. The second-to-last photo also reveals the revised drop-down port compartment where the mini-DVI port has been replaced with a Mini DisplayPort.
The original MacBook Air contained a 65-nanometer versions of the processor that Intel shrunk extensively and exclusively for Apple and Lenovo.
Nicknamed the Core 2 Duo S, the new 1.6GHz and 1.86GHz parts run at nearly the same clock speeds as the processors used in the first-generation MacBook Air, but support a faster 1.06GHz system bus (up from 800MHz) and a larger 6MB Level 2 onboard memory cache.
They new 45-nanometer chips also consume less power at just 17W compared to the 20W of the custom-ordered 65-nanometer versions.