iPhone nano knockoffs already on sale in Thailand (photos)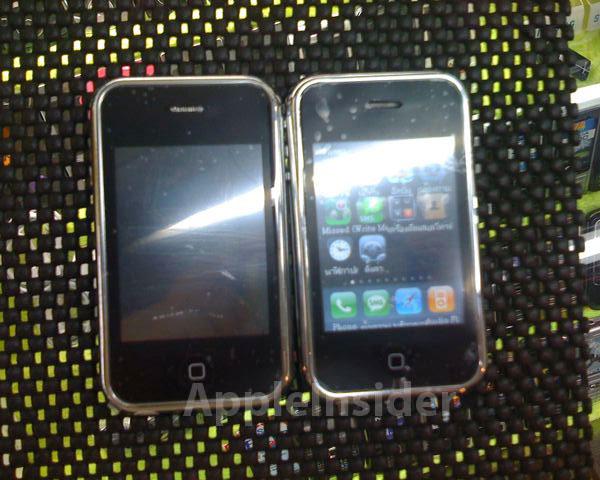 AppleInsider may earn an affiliate commission on purchases made through links on our site.
Those eagerly anticipating next month's Macworld and the prospects of a smaller iPhone should beware, as a slew of tiny clones are introducing confusion as they reach store shelves.
While silicone case molds have surfaced that allegedly hint at a smaller iPhone in the works, a rash of similarly-sized dupes made by anonymous southeast Asian firms have added to the confusion.
The devices, spotted here by an AppleInsider reader in Thailand, are almost always designed to mimic Apple's products as closely as possible and share not only the basic design but the branding as well, in some cases directly copying the logo and the "iPhone" labeling on the back.
Their software is also at times familiar and carries a similar layout, down to icons ripped directly from Apple's interface.
Aside from obvious color changes such as splashes of gold or pink, these clones are (when switched off) close enough to the original that they may pass for an iPhone nano to the untrained eye. As such, readers should be on the lookout for such claims in the run-up to January's Macworld Expo.
However fake the Thai examples may be, though, it should be noted that the alleged XSKN case shares a noticeably different design than many of the clones in shops today — particularly a home button which sits directly on the edge of the touchscreen.