iPhone nano rumors resurface alongside case renderings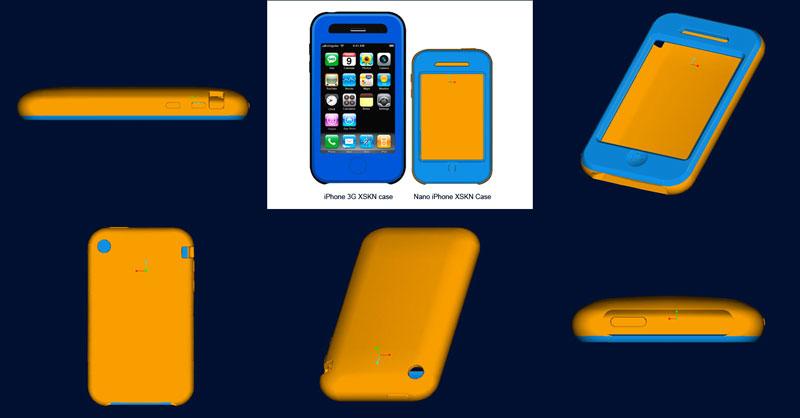 Renderings of a protective case for a device that resembles a smaller iPhone have been published online, rekindling speculation that Apple may be planning to introduce a new low-end handset sometime in the near future.
The images were published by iDealsChina, a publication with a mixed track record that includes accurate leaks of Griffin's iPhone 3G casing design, but inaccurate reports on the design of the fourth-generation iPod nano and plans to include GPS in the second-generation iPod touch.
Its latest report claims the new casing design is for an iPhone nano that will be "targeted at the people who couldn't afford an iPhone" and sold at discount shops such as Wal-Mart.
Pictured to be both shorter (the same height as the 4G iPod nano) and fatter than the iPhone 3G, the handset would reportedly include the same sensors and camera, but feature a smaller touchscreen and lack 3G connectivity.
Naturally, iDealsChina predicts that Apple will formally introduce the device early next month at the Macworld Expo in San Francisco, adding that manufacturing of the handsets will begin on Saturday, December 20th at a daily run rate of 60,000 to 80,000 units.
The publication appears high in its convictions and goes on to say that Apple may also announce a new version of the iPod shuffle at the conference. It encourages visitors to return to its website around the 20th, when it expects that actual photos of the new iPhone and iPod shuffle will be leaked.
Given its mixed track record and a lack of other reports making similar predictions, readers may want to treat the claims from iDealsChina with a degree of skepticism. There are also some uncertainties regarding the affect a smaller iPhone screen would have on a device's ability to run the wealth of existing iPhone applications.
Speaking during a recent conference call, Apple chief executive Steve Jobs said his company's strategy has been to treat the iPhone as a software platform based on

">a consistent hardware design

that does not complicate matters for developers.
"I think that the traditional game in the phone market has been to produce a voice phone in a hundred different varieties," he said. "But as software starts to become the differentiating technology of this product category, I think that people are going to find that a hundred variations presented to a software developer is not very enticing."
Jobs was responding to a questions about why Apple hasn't broadened its iPhone line to include more than one model design and what other opportunities he may see within the market.
"I wasn't alive then, but from everything I've heard, Babe Ruth only had one home run," he quipped. "He just kept hitting it over and over again."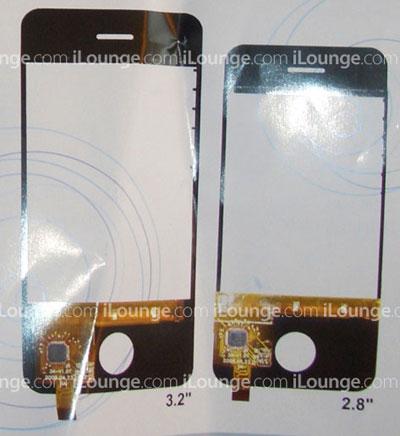 That said, a report from earlier this year noted that Apple was experimenting with smaller iPhone touch-screens, specifically 2.8-inch and 3.2-inch varieties. It's unclear whether the screens were being evaluated for use in an iPod or iPhone, but their design is somewhat consistent with the renderings of the iPhone nano device published this week.