Briefly: iWork '09 reference appears at Apple.com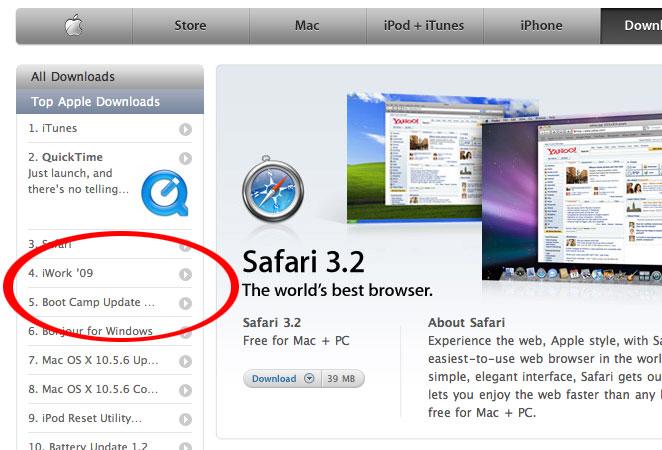 With just over an hour to go before Apple kicks off Macworld Expo 2009 with an inaugural keynote presentation from its marketing chief, references to a new version of the company's iWork productivity have appeared at Apple.com.
The Mac maker's software download page lists "iWork '09" as the fourth most popular download. However the associated link, which can be seen on the left-hand side of the page, still takes visitors to the iWork '08 trial download page.
There have been some late rumors that Apple was preparing to announce a radical change in the way it distributes iWork, namely that the suite would be going completely web-based, abandoning the need for native Mac OS X-based iWork applications.
Though largely speculative at this time based on the limited evidence, the one-off reference on the Cupertino-based company's download page suggests that a native version of iWork will remain. It's possible that an Web-based version could supplement that offering.
Apple's Macworld keynote presented by Apple marketing chief Phil Schiller will begin at 9:00 a.m. Pacific Time. AppleInsider will provide live coverage of all the happenings at Macworld throughout the week.