Some iPhone developers could be served walking papers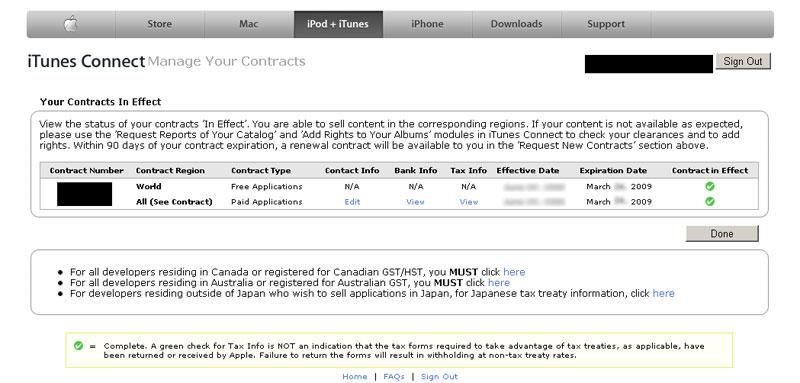 AppleInsider is supported by its audience and may earn commission as an Amazon Associate and affiliate partner on qualifying purchases. These affiliate partnerships do not influence our editorial content.
On the one-year anniversary of third-party iPhone app development, developers need to renew their contracts to avoid having their software pulled from the App Store but are facing difficulties in getting Apple to cooperate in time.
People familiar with Apple's year-long contracts say that developers who started work in March 2008 have been told they would be given an online option to ask for a new contract within the 90 days before their plans expire but haven't seen this option appear, even with less than a month left to go in their terms.
In at least one case reported to AppleInsider, the choice was in fact pulled from the relevant website weeks earlier without explanation.
Attempts by these developers to contact Apple's legal department for a more direct solution also don't appear to have been successful: in the same instance as above, the legal team hasn't responded a month after a promise that it would address concerns "soon."
The reasons behind the apparent silence aren't immediately evident, but the March deadline is Apple's first definitive test of its ability to maintain long-term development relationships with those writing apps for the iPhone and iPod touch.
An example iPhone developer contract set to expire this month, but without the option to request a renewal.
A failure to update contracts for those developers willing to stay onboard would come right as Apple has achieved symbolic milestones for its now successful portal for third-party apps. Beyond the one-year birthday of the iPhone SDK, the iPhone maker has just in the past day surpassed the 25,000 app mark, according to unofficial tracker 148Apps.
Apple is still expected to follow through on renewing deals for the store, whose rate of app publication and developer sign-ons is only increasing. Nonetheless, a significant delay may see some of those 25,000 apps disappear as whole development teams — some of whom have made millions of dollars in a matter of days — see their catalogs taken offline.