TomTom iPhone app; iPhone magnetometer; Boot Camp in 10.6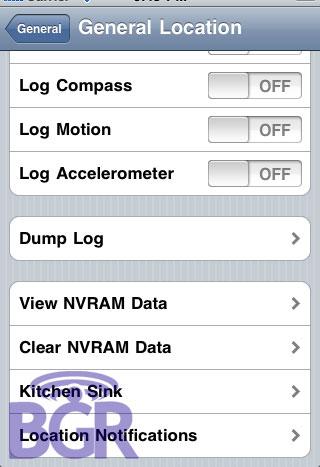 AppleInsider may earn an affiliate commission on purchases made through links on our site.
Turn-by-turn GPS device maker TomTom is reportedly recruiting developers to help churn out an iPhone app. Meanwhile, next-gen iPhone hardware should include a digital compass. And Mac OS X 10.6 Snow Leopard will reportedly allow Windows partitions running under Boot Camp to read Mac partitions.
Electronista reports on rumors that TomTom may be stepping up its efforts to produce a turn-by-turn iPhone GPS application through a low-key recruitment effort.
A job listing for an iPhone app developer doesn't mention the company but asks for someone to develop navigation software in Amsterdam, the location of TomTom's headquarters, according to the report. The ideal candidate would start in May or June and work on developing the application for at least six months.
TomTom was one of the earliest GPS device makers to express an interest in iPhone applications, confirming its attempts a month ahead of the App Store's launch last July.
Following up on reports last month that identified references to a "magnetometer" — the formal term for a digital compass — in betas of iPhone Software 3.0, BGR this week published a couple of images taken from the operating system's debug menus which appear to fortify expectations that feature will show up in Apple's next-gen iPhone hardware.
A magnetometer is one of a few features available on T-Mobile's Android-based G1 handset that isn't yet available on the iPhone, as it requires special hardware support not available on existing iPhones. In addition to helping users determine their direction, a magnetometer will potentially deliver a number of other intriguing benefits. MacRumors previously published a pretty good description of what these benefits could include:
Examples of how this could be used include pointing your iPhone's camera at a building and the phone telling you what building it is by combining GPS, accelerometer and compass information. The iPhone could even overlay graphics and text on top of the image to provide additional information. Another application described is the ability to show information about stars and constellations simply by pointing your iPhone towards the sky.
Boot Camp in Snow Leopard
Meanwhile, the rumor site on Friday said its turned up evidence that a new version of Apple's Boot Camp utility being tested as part of Mac OS X 10.6 Snow Leopard includes Windows HFS+ drivers, which let Windows installations read Mac OS X HFS+ formatted partitions.
This added support will make it more convenient for Snow Leopard users to swap files between their Windows and Mac partitions, according to the report.
Users of Mac OS X 10.5 Snow Leopard are afforded this option, but only through third-party add-ons such as Mediafour's MacDrive