Photos purport to show new iPhone's autofocus camera, compass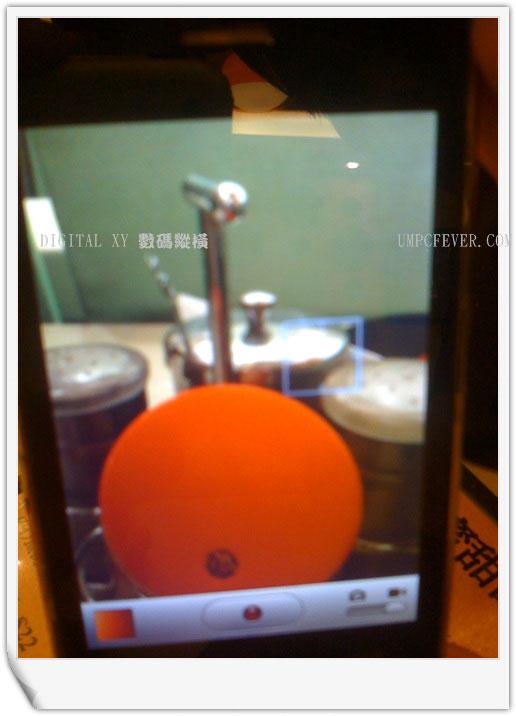 AppleInsider is supported by its audience and may earn commission as an Amazon Associate and affiliate partner on qualifying purchases. These affiliate partnerships do not influence our editorial content.
A chinese blog has blurry photos that appear to show an iPhone — possibly the next-generation model — using autofocusing with its camera, movie recording and the digital compass.
The series of images from UMPCFever make side-by-side comparisons between an older iPhone and the device running the new firmware, which is claimed to be a new iPhone brought over from the US and deliberately shot with blurry detail to avoid confirming details of the physical design. The claim is suspected of being at least partly true as many of the shown features would simply refuse to run on an iPhone 3G, even with iPhone 3.0 firmware installed.
Autofocusing is the most obvious difference and works simply: as with many touchscreen cameras and camera-equipped phones, it's only necessary to tap a particular point of the screen to focus the camera on whatever object is in that point; an aiming rectangle helps confirm where the focus rests. The mode appears to work in both photo and video capture and has a very visible effect on certain shots, bringing text into focus that would otherwise have been blurry with today's fixed-focused model.
Such a feature is expected not only to prove useful for better photos but to enable barcode scanners and other image recognition apps. These usually wouldn't work with current iPhones as fine details are often unreadable.
Additionally, the Hong Kong-based leak shows a previously unseen compass-only app that would use the built-in magnetometer for the new model; it's not sure if this would be a default app or is simply a test app to show the feature, as its only role is to indicate the current heading. Other images taken are for features that were already known to exist in the firmware, such as MMS, voice recording and an enhanced stock tracker, though a new CPU Activity app seems designed for engineers looking to check the behavior of the phone and monitor running processes.
While all of the features have been frequently rumored, their appearance in the photos tentatively confirms that some of the 2009 iPhone's biggest improvements will be those that bring it up to par with some of its tougher competitors in sheer features.