Apple COO Cook taking on more of Jobs' responsibilities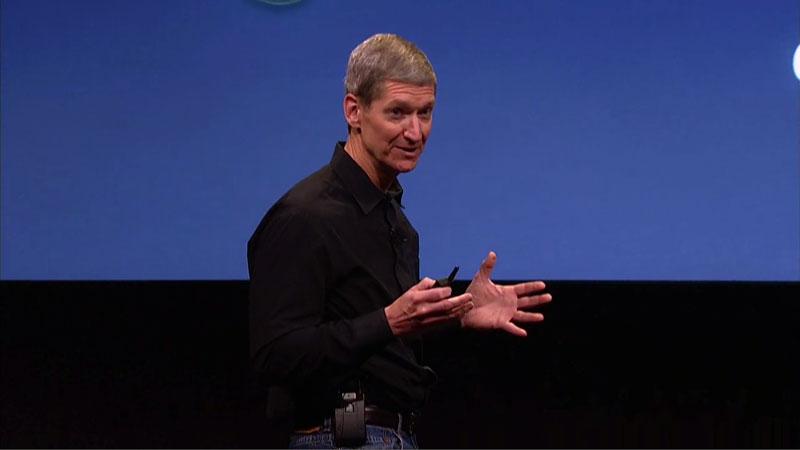 AppleInsider may earn an affiliate commission on purchases made through links on our site.
Apple chief operating officer Tim Cook's capacity to successfully manage the company for extended periods of time has recently seen him adopt more of the duties once reserved specifically for Steve Jobs, but it's also made him an attractive target for other high-tech firms looking for a seasoned leader.
Citing people familiar with the matter, the Wall Street Journal reported Tuesday that Cook was the subject of overtures from two of the industry's biggest names over the past 24 months. Dell reportedly took a swipe at hiring him two years ago while Motorola attempted to lure the Alabama native away from his post at Apple as recently as last year.
This presents a challenge for Apple's board of directors, who are reportedly well aware that Cook "is a very attractive property." As such, it's possible he'll soon be offered a seat on the board alongside Jobs, the financial paper said. He's currently a director for Nike, where he's served since late 2005.
Known for putting in long hours at Apple, Cook is single and devotes much of his time away from the office to sports and exercise. He's an avid cyclist, runner, and hiker, who typically hits the gym by 5 a.m. every morning and has been known to quote Lance Armstrong in Apple meetings, the Journal previously reported.
Unlike Jobs, who's notorious for a mercurial temper and his penchant for the spotlight, the paper has contrasted Cook as having the "courtly demeanor of a Southern gentleman" whose "quiet manner and slow drawl" translate to a "disarming effect in a fast-paced environment like Apple."
At moments in negotiations when others might elevate their voice, Cook has "an unsettling habit of staring intensely at his counterparts in silence," according to the Journal. One person familiar with the COO recalled leaving a meeting in which Cook had "subtly dressed down" another man. The man "got his head handed to him, but Tim did it in a professional, surgical way," that person said.
At other times, Cook has been known for more public shows of criticism, riddled with humor. "At annual meetings of Apple's sales force, for instance, he has been known to hand out a toilet plunger to the sales team that underperforms expectations the most," the Journal said in its profile of the executive back in 2006.
"He's given a lot of pleasure," said Cook's mom, who he remembers to phone each and every Sunday morning like clockwork, regardless of what country or time zone he may be in. "He's the kind of fellow that doesn't believe in giving up on nothing. He's a go-getter. He's a workaholic," added his dad. "Anything he started he finished. No matter what it was. If he got in it, he finished it."
John Landforce, who dealt with Cook for years on an Apple advisory board, told the Journal that "he's wickedly smart" but lacks a big ego, which has proven beneficial at a high-stakes operation like Apple. The paper added that Cook is also "analytical and detail-oriented" by nature, with such a strong memory that he "rarely consults notes when recalling minutiae from past meetings."
Although Cook hasn't been awarded the title of chief executive, he's been handed control of Apple for extended periods of time on two separate occasions. The first of which was a two-month stint back in 2004 when Jobs took leave to recover from successful surgery to remove a malignant tumor from his pancreas.
Both Cook's performance over the years and his aforementioned leadership qualities have earned him Jobs' highest level of respect. Since resuming control of the company in January while Jobs took medical leave to undergo a liver transplant, Cook has been entrusted with responsibilities once reserved only for the company co-founder, such as handling negotiations with exclusive U.S. iPhone service provider AT&T, the Journal reported Tuesday.
In a report published this past weekend, the paper said that although Jobs is returning to Apple this month, he's likely to work part-time initially, a move that may ease him into a reduced role at the company while Cook assumes greater responsibilities outside his realm as chief operating officer.
Cook was first lured to Apple by Jobs in 1998, a time when the Cupertino-based company was in shambles, having lost more than $1 billion in fiscal 1997 as it gained notoriety for insufficient manufacturing practices, with bloated inventories that forced it to take costly write-downs on unsold computers and parts.
By the end of the company's fiscal 1998, Cook had worked Apple's inventory down to six days with a value of $78 million, compared to 31 days, or $437 million, the year earlier. By late 1999, he helped squeeze those figures down to just to two days' worth, or about $20 million.
That same fiscal year, Apple grew its gross margins by 9% and the company earned a $600 million profit despite slumping sales. That momentum would carry electronics maker down a long road of profitability on which it still finds itself today.