Apple's In-Ear Headphones receive a subtle upgrade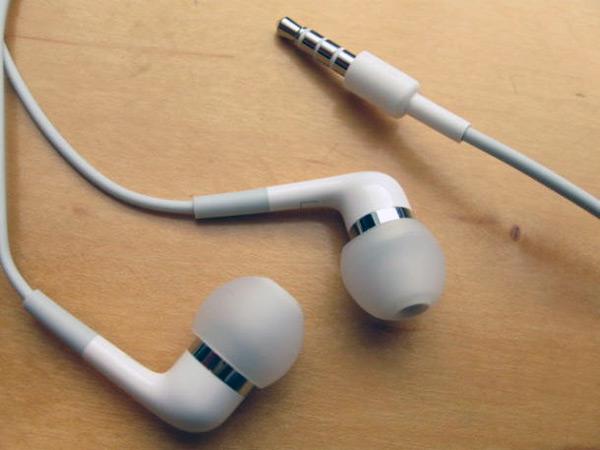 Apple has discretely updated its premium In-Ear Headphones, replacing the rubber 3.5 mm headphone plug casing with a hard plastic one, perhaps in an attempt to fix cord protectors that users complained came easily unfastened.
The change, spotted at the Christian Science Monitor Horizons Blog, makes the new headphone plug look like the Mag-Safe power adapter employed on MacBooks.
Though the $79 headphones, launched in December of 2008, received generally positive reviews, users peppered the upgrade with a myriad of complaints, including issues with the rubber plug protector coming loose.
While the upgrade addresses one of the device's common complaints, other problems remain. For example, the premium upgrade's volume buttons do not work with the original iPhone or iPhone 3G.
Many users have bought the headphones to step up from the widely panned stock headphones included with iPods and iPhones.
Apple's In-Ear Headphones replaced the original, $39 upgrade model, which were largely considered to be a flop. The flush, almost conical shape of the first iteration was very difficult to keep in one's ear even in ideal conditions, and most of the improvement in audio quality simply came from moving the sound deeper into your ear opening.
Apple's In-Ear headphones originally used a rubber plug casing | Source: CNet News.com
The new earbuds served as an admission by Apple that the original design didn't work, as the new design has a right-angled shape that fits much more directly. And after the debut of the iPhone, the second-generation iPod touch, and fourth-generation iPod nano, the ability to record voice became a crucial component of any headphone upgrade, so the improved In-Ear Headphones filled that need.
The premium upgrade features three different sizes of ear tips and a carrying case for the tips and headphones. It also has a stainless steel mesh cap, intended to keep the product clean.