Briefly: Apple lobbies government, Fifth Ave. store sales booming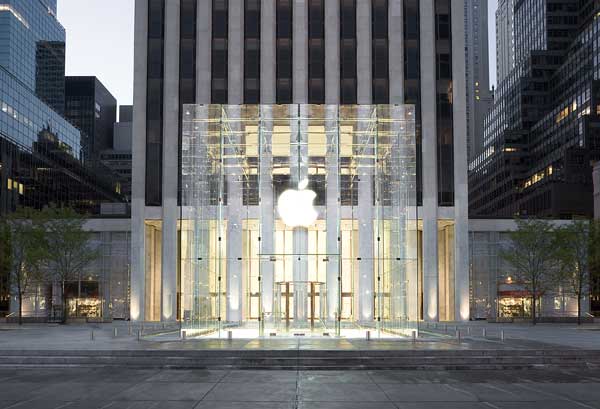 AppleInsider may earn an affiliate commission on purchases made through links on our site.
Apple spent $390,000 lobbying the U.S. government on stimulus and education funding in this year's second quarter; while a new report says the company's Fifth Avenue store rakes in $350 million annually.
Apple lobbies on education funding, broadband
New lobbying disclosures from the U.S. House of Representatives show that Apple spent $390,000 in Q2 2009 on attempts to influence leaders. Issues included tax codes, education funding, stimulus grants and broadband penetration.
That Apple is pushing for more education funding is no surprise. The company's COO, Tim Cook, revealed in a company earnings report in July that education sales have lagged as the recession has impacted school funding.
"The U.S. K-12 institutional business is weak," Cook said. "As you might expect, and it's getting hit by budget shortfalls, and last quarter we saw very negligible amount, if any, of the stimulus funds flow all the way to the state and district levels to get spent. So that may or may not occur this quarter."
The new lobbying reports show that Apple weighed in with officials on stimulus grants and education funding, as well as broadband availability in the U.S., health care reform, consumer safety, retail crime, foreign and domestic trade, green technology and more.
In the first quarter of 2009, Apple spent $340,000 total on lobbying.
Fifth Avenue Apple store is highest grossing
A new report from Bloomberg states that Apple's store at Fifth Avenue and 59th Street in Manhattan is the most profitable store in the district. Calling it "a mercedes per square foot," the report estimates that the Apple Store has annual sales of more than $350 million.
The success of the store is pinned on the popularity of the iPhone, noting that lines often run out of the store's front door of shoppers looking to buy the device. This as retail sales in New York City have reportedly fallen 8 to 10 percent from a year prior.
Located at 767 Fifth Ave., the 20,000 square foot store first opened in 2006. It features a distinctive 32-foot glass cube and is open 24 hours a day, 365 days a year.