Apple launches online Brazil store; Canadian carriers confirmed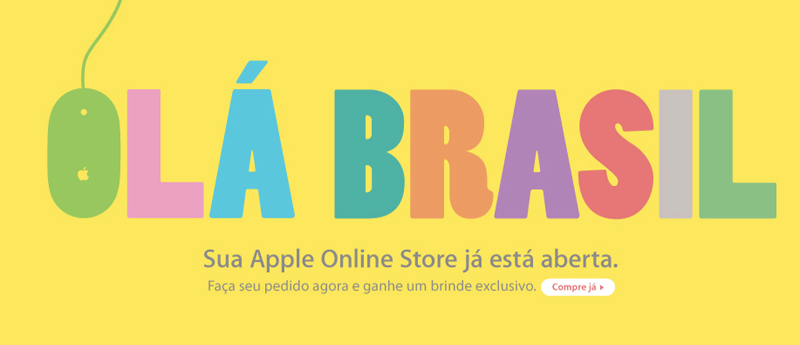 AppleInsider may earn an affiliate commission on purchases made through links on our site.
Apple has launched its regionalized online store for customers in Brazil; and Canadian wireless providers Bell and Telus have confirmed they will offer the iPhone next month.
iPhone coming to Bell, Telus in November
Confirming a report from Monday, both Bell Canada and Telus Corp. announced Tuesday that they will begin selling Apple's iPhone for their networks in November. The news officially brings to an end the exclusivity Rogers Communications has had on the handset for over a year.
Telus and Bell both released brief statements, confirming that they have reached an agreement with Apple to bring both the iPhone 3G and iPhone 3GS to Canada. Pricing and availability were not immediately available, but are said to be forthcoming in a matter of weeks. For more information, visit telusmobility.com/iphone, bell.ca/network or bell.ca/reseau.
The two carriers have partnered on upgrading its network to iPhone-compatible HSPA standard. Both providers previously operated on a CDMA cell network that is incompatible with the GSM-based iPhone. The debut of Apple's smartphone is said to coincide with the launch of the HSPA network.
Weeks ago, the exclusive carrier contract for the iPhone in the U.K. was also eliminated, when both Vodafone and Orange announced they had reached an agreement with Apple. Previously, O2 was the exclusive carrier.
Apple online store opens in Brazil
Numerous readers sent word Tuesday that Apple's official online store in Brazil has officially opened. The store has been rumored to begin selling products for months.
Visitors of apple.com/br are currently met with a greeting announcing the new online store.